Last year's best new Philly restaurants are great, of course, but you can't lose sight of prime new spots that have entered the culinary arena. Luckily we've made it far enough into the year that the darling buds of spring aren't the only thing popping up: these 10 new restaurants, born this year, are too.
Recommended Video
Proof That Iceland's Ring Road Is the World's Most Beautiful Road Trip
Old City
Jose Garces brought some much-needed life into the old stomping grounds of the locally loved Bookbinder's, which closed during the not-so-great-economically year of 2009. The spot's reincarnation comes with a nice polish to the original and is now able to house many more guests with a menu full of Garces goodness, such as East and West Coast oysters, beef-fat fries, and fresh crab cakes.
East Passyunk
After the success of CHeU noodle bar in Center City, the owners decided to take their cuisine to South Philly, repping dumplings, soup, and cheese curd-filled wontons to the neighborhood. When you're through selecting your small plates, grab a bubble waffle for dessert.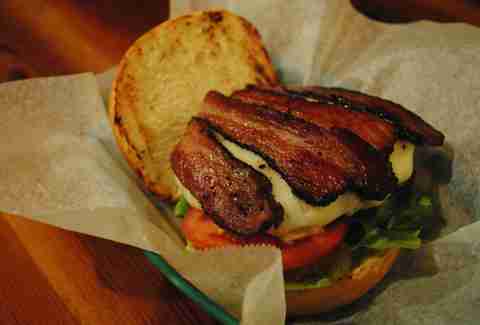 East Passyunk
P'unk Burger stays open until 3am, which makes it the perfect place to crash when the bars close and you're not quite done for the night. It also offers up build-your-own burger options, as well as monthly specials and house burgers to try with pickle fries and a deconstructed root beer float.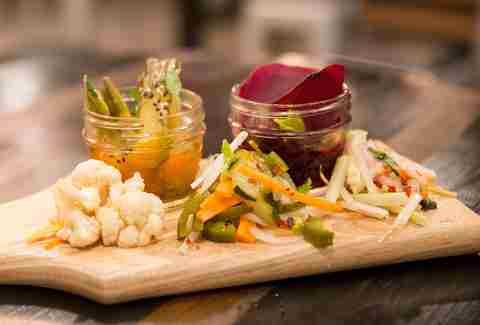 Market East
Just one floor below the expansive beer-list and gravy-fry paradise that is Brü comes U-Bahn, inspired by German underground transit. The place sports two bars and has the cuisine covered by Brü's chef, which means the street food-inspired bar snacks will not disappoint. It's also a great place to catch some entertainment while you're drinking and eating as local DJs and musicians perform a couple times a week on the in-house stage.
South Philly
You're sure to work up an appetite with your sick bowling skills, and luckily South Bowl -- the sequel to Northern Liberties' boozy and swanky North Bowl -- has food that differs from anything you've eaten in a bowling alley. Whether you're dominating the lanes during late-night happy hour or just there to score some egg dumplings and flatbread pizza, never again be ashamed to eat while lobbying for bumper-bowling.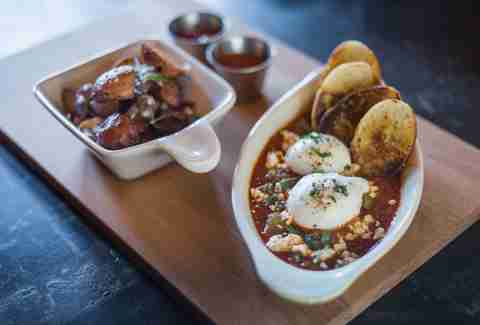 University City
William Street Common is the next Philly spot to nix the tip for diners, instead opting for tip-included three-drink brunches and Southern comfort-food dishes. Try one of the three types of pierogi or maple-glazed bacon to start.
Market East
Hunger Burger is a latest addition to our beloved Reading Terminal Market, and despite the dozens and dozens of attractions housed there, this newcomer stands out thanks to a not-at-all-shameful menu of breakfast burgers (ask for pickles) and sides like Lobster Mac 'n' Cheese.
Graduate Hospital
For a shift in the usual dive-bar scene in Southwest Center City, Los Camaradas spices it up with tequila, mezcal, and plenty of tacos. If you stop in for happy hour and some appetizers, try the ceviche with citrus, red onion, and cilantro.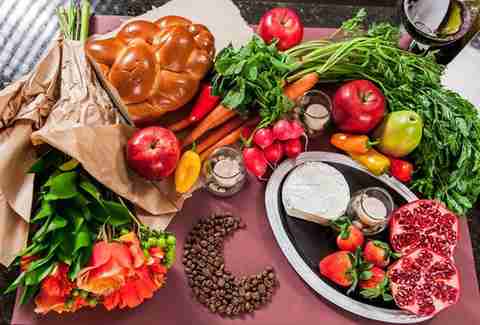 Old City
Luna Cafe incorporates locally sourced ingredients to make the BYOB American bistro a Philly-run operation. It's a refresh from the tourist trap that was Panini's Trattoria, which previously occupied the space on Market St. The brunch menu shines with items such as Brie Stuffed French Toast and the Corn Bread Eggs Benedict.
Chinatown
Philly is the next city to get a bite of BonChon's Korean fried-chicken franchise. Here you'll pick from wings, drumsticks, or strips and dress 'em up to the size, and with the sauce, of your liking. There're also plenty of other non-fried chicken menu items, and the Salmon Avocado Ball and Fried Rice are quite the scene-stealers.
Sign up here for our daily Philly email and be the first to get all the food/drink/fun in town.
Marielle Mondon is a Philly-born editor and freelance writer who does NOT have a Philly accent, thanks very much. You can follow her on Twitter and Instagram @MarielleMondon.