Every autumn in Philly, it's hard to remember food exists outside of a truck, what with all of the street festivals congregating every weekend. We're all for great street food (we'll take all the zeppoles you can fit in a brown paper bag), but now that the weather is turning, why not add some brand-new sit-down restaurants to your repertoire? Some fantastic new concepts have landed in town during the past few months, from seasonally alternating menus to seafood, Italian, and Latin options. Here are the newest spots to try this fall:
Recommended Video
2016 NYC Chef of the Year Angie Mar Will Rekindle Your Love of Meat
Rittenhouse
The latest taco destination is light, airy, and has plenty of room for you and your friends when you want a group brunch without having to wait an hour. Right above the Oyster House, Mission Taqueria is serving brunch and lunch seven days a week, with an expanded dinner menu with items like the adventurous lengua taco -- that's veal tongue -- along with one of the most authentic steak tacos in the city. Stop by for happy hour and sip on $6 house margaritas with $3 tacos, or head over on the weekend to make a night of it -- Mission's bar stays open until 2am Fridays and Saturdays (the kitchen closes at 1am).
Manayunk
Chef Craig Wilson has opened yet another restaurant on Main St, just a few months after his tapas restaurant, Maya.J, opened earlier this summer. Gigi, a nod to Wilson's grandmother, is making classic Italian fare in a homey, airy setting. Rearranging its menu to get you to think in terms of its base pastas (fusilli, orecchiette, etc.) or cooking techniques and preparations (simple grill with lemon, fra diavolo, etc.), this tactic somehow makes the selection feel even more impossibly large to choose from. It's hard to believe any neighborhood in Philly would be lacking an Italian restaurant, but Gigi fills a definite hole in the Manayunk dining scene, offering high quality dishes without any stuffiness.
Queen Village
Ambra takes a restrained approach to Italian food with a small space and small menu. The restaurant holds just 16 seats for a four-course, $65 prix-fixe dining experience, offering two options each for antipasti (like colorful herbs and flowers topping hand pulled burrata with pistachio and heirloom tomato), primi (squid ink spaghetti), secondi (a Sicilian-style lamb breast), and dolce dishes (hello, chocolate budino). You can also add wine and cheese pairings to the night, or order a bottle from Ambra's wine selection. The tiny space is handsome in wood paneling and marble, yet intimate with its subtle decor touches -- perfect for a romantic evening.
King of Prussia
Paladar's first location in PA brings gratuitous Latin dishes to the Philly 'burbs, acting as the latest addition to the ever-growing KOP Town Center (you can also find a new Fogo de Chão out there). Expect locally sourced dishes, as well as plenty of craft-your-own-guacamole options. Drawing inspiration from Central and South America, Cuba, and Latin Caribbean, the menu is anything but brief, ranging from small plates (yucca flour Brazilian cheese bread) to "Latin comfort food" and tacos. Don't forget the rum bar, though -- Paladar has more than 75 to choose from.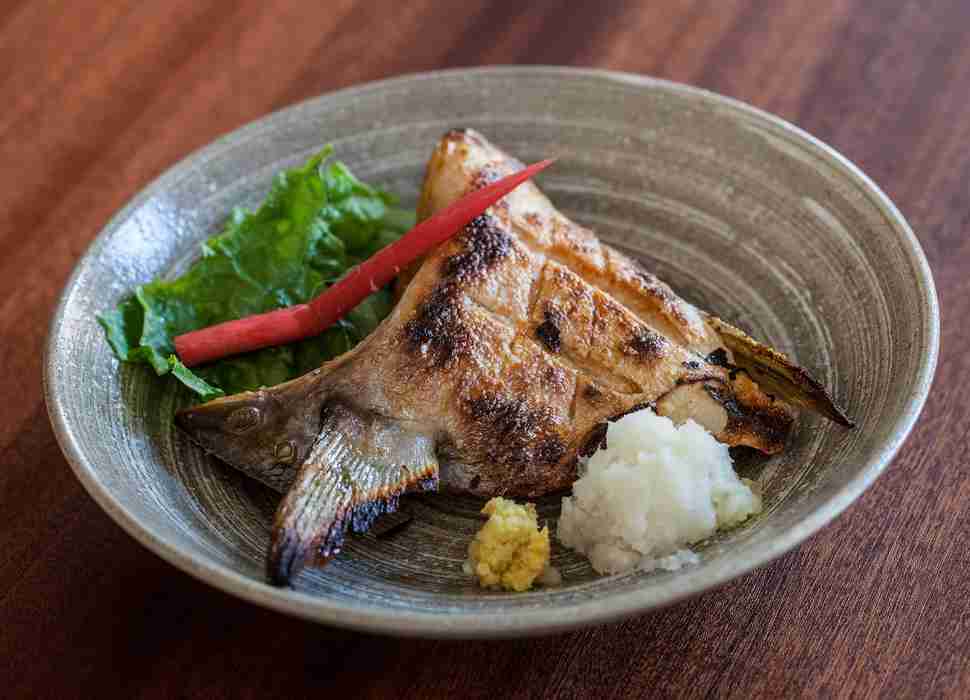 Queen Village
Royal Sushi has been an anticipated restaurant since it was first announced by Stephen Simons and David Frank (the dream team behind Khyber Pass Pub, among others) way back in 2012. After a couple of false starts in search of the right chef, the Japanese pub quietly opened this September, finally giving eager diners the grilled, pan-fried, and raw dishes they've been waiting for alongside a vast menu of sake. The kitchen stays open until 1am, so you have plenty of time to stop in and make your way through the lengthy yakimono options.
Old City
Lacroix's former sous chef Benjamin Moore has filled the vacancy left by short-lived yet beloved 26 North by establishing the very new, hyper-seasonal Wister BYOB. Though the menu may not be expansive, Moore intends to have it constantly updated to take advantage of the best produce and ingredients of the moment. With all entrees under $30, the opening menu included Ōra King salmon and Berkshire pork chop, but by the time you pay Wister a visit, you'll likely be in store for an entirely different menu.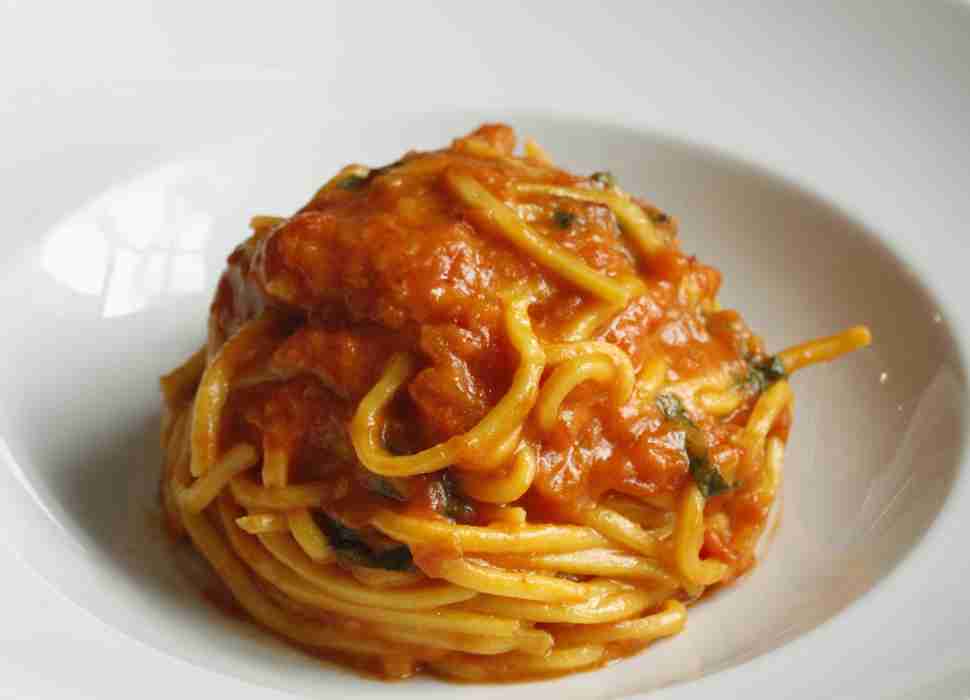 Rittenhouse
A brand-new offshoot of the perpetually chic Italian restaurant franchise with outposts in New York, Miami, and Las Vegas, Scarpetta's is cooking up a Philly-specific menu altogether different from the others. The food menu offers many elevated takes on classic modern Italian dishes, such as yellowtail crudo and short rib agnolotti. You can also stop in for a drink at the wrap-around bar and lounge on the bottom floor of the space -- located in the Rittenhouse Hotel, it's holding nothing back when it comes to Scarpetta's characteristically lavish surroundings.
Penn Center
Housed in the Ritz-Carlton lobby, Aqimero focuses on Latin American dishes, particularly seafood, offering Maine lobster and ahi tuni from a wood fire grill. The seafood risotto is a chef specialty worth every penny, bathing scallops, calamari, shrimp, mussels, and prawns in Spanish chorizo. If you're looking to brunch for a particularly special occasion, Aqimero has one of the city's few "bottomless" options. A $65 brunch will get you three courses and all-you-can-drink mimosas, Champagne, Bloody Marys, or other brunch drinks (you're going to need to try the blood orange Michelada).
Sign up here for our daily Philly email and be the first to get all the food/drink/fun in town.