By now, you know Philadelphia has some amazing and underrated restaurants, but did you know that the city is also incredibly multicultural? There's no shortage of good food from cuisines around the globe. So whether you're feeling adventurous (Senegalese, anyone?) or just looking for some damn good enchiladas (who else has you covered but the man Garces?), ditch your deep, desperate web searches for the best Japanese or Thai or Ethiopian or whatever food, and just bookmark this page instead. Here's our guide to the best restaurants for 23 different cuisines in Philly.
British: Victoria Freehouse
Old City
Most people might give you a skeptical glance at the mention of 'English cuisine,' but Victoria Freehouse proves not all British food is bland. This pub serves enough traditional dishes to make any expat happy (fish and chips, bread pudding), and seals the deal with a drink menu full of cask ales, ciders, and single-malt scotch. You can also brunch as the English do with crab on toast as you sip your bloody mary, pinky out.
Burmese: Rangoon Burmese Restaurant
Chinatown
No need to be intimidated as a newcomer to Burmese cuisine -- digging into Rangoon's 1,000-layer bread paired with chicken curry or BBQ beef will be altogether familiar. Considering its proximity to all the other amazing Asian restaurants housed in Philly, this joint can be easy to overlook, but some signature dishes -- including the crunchy tea leaf salad -- make it worth your attention.
Brazilian: Fogo de Chao
Market East
The homey feel of a traditional Brazilian churrascaria meets over-the-top ambiance at Fogo de Chao, where hand-cut chandeliers hang like stalactites above your head while you scarf down charred steak. Or whatever other meat (after meat, after meat) is carved directly from the skewer onto your plate. With more than 100 wines in the cellar and a dessert menu that doesn't quit, come hungry and decisive. Oh, and there's a salad bar to balance out the protein-heavy meal with a couple of green things.
Chinese: Ting Wong
Chinatown
Yes, Han Dynasty has multiple locations throughout Philadelphia with plenty of seating to eat those delicious dandan noodles in comfort, but for a hole-in-the-wall experience in Chinatown, look no further than Ting Wong. Some of its dishes are the best of its kind in Chinatown (and maybe all of Philly). Don't miss the roast duck, shrimp dumplings, and wonton soup.
Ethiopian: Abyssinia
Spruce Hill
You may come with a group of friends fully intending to split some doro wat, but even after you've filled up on injera for your appetizer, you'll have the moment where you realize you want your own dish. The no-frills bar and dining room offer a refreshing break from all that's newly built-up in West Philly, and best of all is Abyssinia's "secret" upstairs bar.
German: Brauhaus Schmitz
South Street
Most German eateries in Philly emphasize beer over food, but luckily, you don't have to sacrifice either at Brauhaus Schmitz. Rather than serving just a basket of fries or a pretzel with your liter brew, the menu here is flush with hearty dishes (think pork shank, stuffed potato ravioli, and croquettes). Just make sure to get there early or have a reservation because this place is always packed. Big plus: Brauhaus Schmitz likes to throw its own Oktoberfests every now and again.
Greek: Kanella
Queen Village
Everything (except maybe the price tag) about Kanella's new-and-improved South Philly location puts us in a state of bliss. Opt for main dishes like trout in saffron with a lobster salad, or perch up at the bar, order a round of caipirinhas, and snack on homemade pita chips and falafel.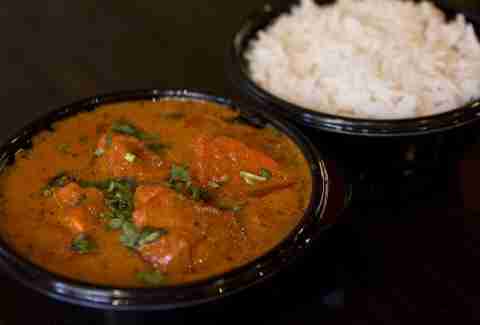 Indian: Mumbai Bistro
Washington Square West
There are three ways to eat Mumbai Bistro goods: self-service, where the price tag reflects the weight of your food choices; delivery; or a sit-down dining experience. The weigh-your-gluttony option is great if you're looking to try more than one type of curry and fuel up on homemade paneer.
Indonesian: Indonesia Restaurant
Passyunk
You'll want to try just about everything on this menu, from fried tofu to fried rice, and the price points won't get in your way from doing so. The Gamelan music and batik tablecloths are nice touches straight from Southeast Asia.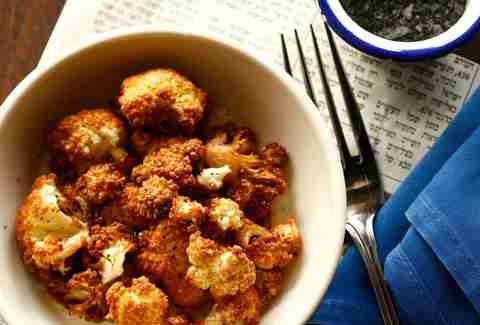 Israeli: Zahav Restaurant
Old City
A beautifully simple, straightforward menu from Zahav is already enough to make it one of the most coveted restaurants in Philly. You can't go wrong with one of the extravagant coal-grilled lamb or beef dishes. For a menu tailored to what you're feeling like that day, snag a spot at the chef's counter.
Italian: L'angolo Ristorante
Melrose
This is easily the most controversial item on this list, and let's not overlook Le Virtu, La Famiglia, Modo Mio, Amis, Osteria... the list goes on. While it's hard to crown an Italian restaurant without upsetting a few along the way, feelings toward BYO family-style L'angolo tend to be fairly unanimous. The southern Italian region of Puglia is the inspiration for much of the menu, making appetizers and pasta the most worthy of the space in your belly. The spaghetti bolognese is a can't-miss, as are the grilled artichokes and mussels.
Jamaican: Jamaican D's
Food truck
Find perfectly seasoned, moist jerk chicken at Jamaican D's two food trucks (one at Temple, one at CCP). The poultry pairs perfectly with the rice, beans, and mac n' cheese. A platter only sets you back about 12 bucks, which leaves you the means to come back and try the oxtail.
Japanese: Morimoto
Market East
Chef Morimoto crafts one of Philly's most amazing sushi experiences, even if the decor's ultra-modern DayGlo aesthetic isn't how you would style your own place. Feast on yellowtail tartare and yuzu julep, or save up your dollars to go for the omakase menu of hand-picked selections from the Iron Chef himself.
Korean: Nine Ting
Chinatown
Hot pots and Korean BBQ aren't too tough to come by in Philly, but all-you-can-eat portions and blue crabs for the price of hot pot broth? That's worth the 30-minute-to-an-hour (and beyond) wait. You can opt for either BBQ or hot pot, or go for the all-you-can-eat of both for about $30. Reservations are hard to make, but if you book a table for a bigger group, you might be able to get by with little-to-no wait.
French: Townsend
Passyunk
Yet another gem in the Passyunk restaurant scene, Townsend offers fresh takes (in reasonable portions) on French delicacies. Your foie gras will come as a mousse with pear-ginger marmalade on that grilled bread. If you're afraid of escargot, this is the place to conquer those moronic fears, because anything tastes good in a bacon-sherry creme.
Latin fusion: Alma de Cuba
Rittenhouse Square
Cuban cuisine is, of course, the focus of this Stephen Starr joint, as evidenced by the classic habanero and ceviche dishes. But Alma de Cuba also has takes on other Latin delicacies, like Ecuadorian shrimp and Chilean scallops.
Mexican: Distrito
University City
Thanks to the new taqueria at Distrito, Jose Garces' salute to Mexico City is the best of two worlds: Want a fine dining experience? Try the three-course chef's tasting menu or drop in for dinner to feast on enchiladas, huaraches, and other entrees. Want to grab a few tacos and maybe a few drink specials during an Eagles game? You'll have to wait (forever) for the Eagles aspect, but Distrito has got you covered on the rest.
Moroccan: Figs Restaurant
Fairmount
The neighborhood mom-and-pop feel of Figs has a dining-at-home vibe, even as the cozy restaurant fills up on the weekend with people looking for a taste of Moroccan brunch (i.e., sunny side up eggs with beef and spicy tomato sauce). As most small tucked-away places, the place is cash only and BYO, which helps keep the bill low -- useful when you're trying to decide between the crab-stuffed filet, crispy duck breast, and baked brie in a clay pot.
Russian: Suzani Restaurant
Bustleton
It's a bit of a trek to make it out to Suzani, which is hiding in a shopping center not far from the Northeast Philadelphia airport. If you're craving big portions of Russian, Uzbek, and Eastern European-style lamb, meat pies, and endless kebab options, the detour is well worth it.
Senegalese: Kilimandjaro Restaurant
Spruce Hill
This is a good place to try if you've never had African food before. The Senegalese tilapia, as well as caramelized plantains and sweet-onion yassa chicken, are perfect starter plates to get you curious about trying the more nuanced dishes. When you feel warmed up, opt for the fish sauce gumbo. And don't forget to BYO!
Spanish: Amada
Old City
Garces' very first Philly restaurant has done wonders for the city's scene since it opened more than 10 years ago. As is standard for Garces, you can opt for the chef's tasting menu -- which will include a handful of off-menu items alongside signature favorites (team short rib flatbread forever) -- but you can't go wrong ordering a la carte, either. Dinner tapas include cod, shrimp, crab-stuffed peppers, Spanish flatbreads, and decent vegetarian options.
Thai: Tamarind
Society Hill
Tamarind prides itself on natural ingredients, which makes the BYO's expansive menu all the tastier. Find solace in the warm pad thai dishes and oversized calamari appetizer, along with your standard spring and steamed rolls. The dressed-up tofu in garlic-brown sauce and basil mock duck are all-around pleasers, regardless of your dietary limitations.
Vietnamese: Cafe Nhan
Passyunk
While Cafe Nhan prides itself on offering "old-style" Vietnamese meals and coffee, there's a touch of Philly baked into Nhan's original banh mi hoagies. Bread is paired with steamed or sliced pork or shredded barbecue chicken, and goes great with a side of wonton noodle soup.
Sign up here for our daily Philly email and be the first to get all the food/drink/fun in town.
Marielle Mondon is a Philly-born writer with French parents and had a very tough time choosing the No.1 French restaurant. Look at her Internet life @MarielleMondon on Twitter and Instagram.