It can be hard to stray from the comfortable meal tropes of meat, cheese, and bread, but your palate's ninja training is severely lacking without the requisite amount of sushi. Crunchy, spicy, and downright indulgent -- from lobster tempura to Kobe beef rolls -- these are the seven local sushi restaurants where you'll find the most supreme sushi.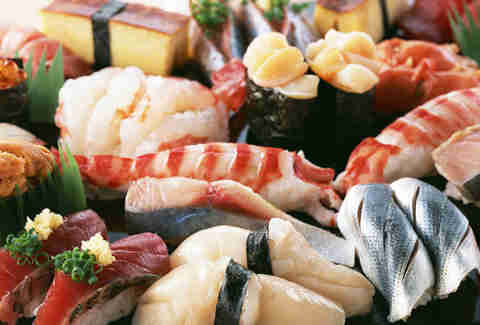 South Philly
This South St staple gives you creative sushi without an over-the-top ambience. Try the Rittenhouse Roll for a crunchy tobiko take on the California roll, wrapped in salmon and scallion, or an expansive menu of veggie options.
University City
If you can get past the swarm of Penn students and oversized birthday parties, this place has delicious plates (scallion Kobe beef rolls!) matched with one of the best-stocked cocktail bars of any sushi restaurant in the city.
Passyunk
Izumi on Passyunk Ave has mastered the quintessential lobster tempura roll, which sets up nicely to the Braised Beef Short Ribs or Soy Glazed Baby Back Rib entrées. Sushi pros will notice the difference in the top-secret yellowtail seasoning.
Rittenhouse Square
This Center City hole-in-the-wall is the most affordable way to get high-end sushi and unique roll combinations. Try the Sansom Roll for a shrimp-tempura, crab-stick, and avocado roll topped with tuna, salmon, avocado, eel sauce, spicy sausage, masago, and scallions.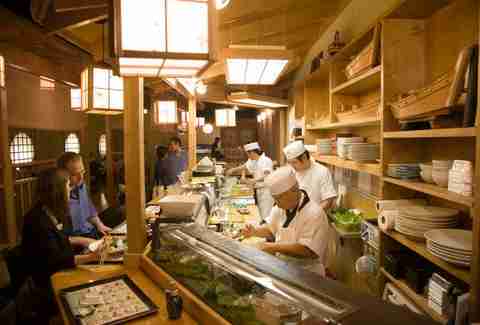 Ardmore, PA
The menu is part-Thai food, part-sushi, and the restaurant is split likewise. Choose between traditional American seating -- the side of the restaurant with sports playing on multiple flatscreens -- or Japanese floor seating. Fried-food aficionados will appreciate the tempura platter and the crunchy deliciousness of the Flamingo Roll. Oh, and there's fried ice cream.
Market East
Chef Morimoto creates one of Philly's top sushi experiences, complete with DayGlo-sexy décor and oversized wall projections. Despite its persistent trendiness, Morimoto still offers a laid-back vibe for you to feast on your Yellowtail Tartare or Yuzu Julep.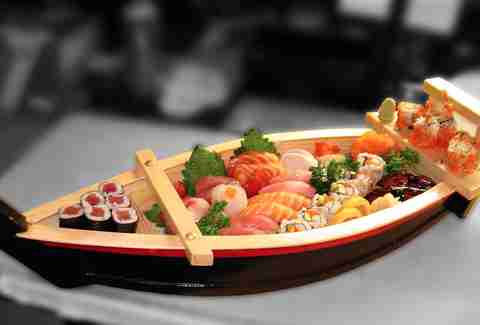 Market East
Fat Salmon can look like just another too-hip sushi spot with a waiting time to prove it, but once you make it to the table in the small space, you're in for a low-key, casual indulgence on plates like the Naked Gyoza, spicy tuna or salmon on a giant deep-fried nacho and covered in masago, scallion, and sour cream.
Sign up here for our daily Philly email and be the first to get all the food/drink/fun in town.