Forget about the Barnes Foundation across the street and experience modern Italian art in the making at Pizzeria Vetri, where the James Beard Award-winning chef behind Osteria, Amis, and Alla Spina's sculpting these deep-dish Roman squares, football-sized calzones, mortadella-stuffed dough balls, and eight Neapolitan thin-crusts layered with salty/fatty goodness like prosciutto, lardo, and Sicilian tuna crudo, all fired up inside an 8500lb, double-mouthed brick oven masterpiece.
Recommended Video
The Real Reason Chick-Fil-A Is Closed on Sunday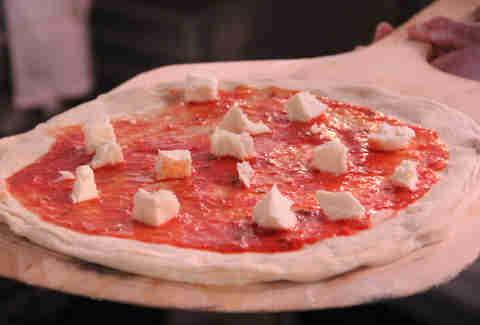 The Amis and Vetri chefs spent time in Italy studying pizza-making, where they picked up pro tips like not serving their pies raw.
This log-burning brick oven opens from the front and back, so chefs can train an eye on fennel/sausage/tomato pies, Roman-style wedges, wood-fired salads, and other assorted hotness...
... like this Crudo Radicchio number, which layers sliced-to-order prosciutto over black-peppered Pecorino cheese.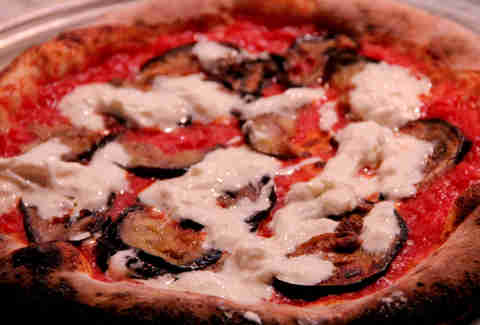 Tomato pies are anything but garden variety. This Melanzana's smothered with crushed San Marzanos, thick-cut eggplant, and oregano.
After you've seen how all the red pies stack up, order up this Quattro Formaggi four-cheeser gooey with a melted blend of Gorgonzola, mozzarella, smoked Provolone, and fontina.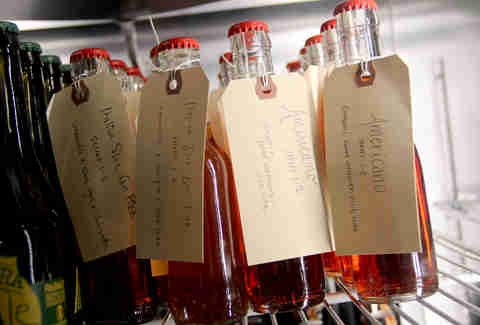 Wondering how you're going to wash that down? Aperitif cocktails like the Campari-and-club Americano and limoncello Sloe Gin Fizz come two to a bottle.
After a few drinks, the only thing that'll be wound up are these mortadella- and ricotta-stuffed Rotolos. Pizza dough is rolled tight with cured meats and cheeses, then cut into wedges, oven-baked, and drenched in a pistachio pesto.
Like your calzones like your Sundays? Get a grip on this endless football of calzone that's been brushed with olive oil and sprinkled with Parmesan.
Like your sundaes, like, every day? End your meal with a tall glass of soft-serve in swirling rotating flavors like fior de latte and cappuccino.