Center City Restaurant Week is upon us again, which means that some of the city's best restaurants will be serving three-course meals at just $35 a person -- a steal considering that at some of these places, $35 is less than you'd spend on a single dish any other time of the year. Don't blow your savings on a fancy dinner -- take advantage of these deals from some of the most highly rated (and expensive) restaurants, now through January 29th.
Old City
One of Jose Garces' finest restaurants is also one of his most expensive, which can make selecting the right Spanish tapas even more difficult. Despite a tailored restaurant week menu, don't expect the job of ordering to come any easier -- just make sure your dinner date is ready to "share" with you.
Must-try item: Flatbread with beef short ribs, horseradish, Parmesan, and bacon
Fitler Square
Fitler Dining Room exudes charming ambiance on a sweet, quiet city street corner, and its open kitchen and dim lighting only add to its aesthetic bliss. When it comes to food, the bistro's new American menu has refreshing concepts on a bit of everything, updating the menu seasonally alongside its curated wine list.
Must-try item: Cape Cod mussels
Avenue of the Arts
An 8oz filet will usually cost you upwards of $40 at Del Frisco's, so it goes without saying that it's more than worthwhile to get the same dish, along with two other courses, for just $35. If that's not enough to make you book a reservation, the venue itself is worth stepping inside of -- carved ceilings, ceiling-to-floor windows, and a wine elevator adorn the former bank space. Wear a jacket and tie or the nice dress hiding in the back of your closet -- you'll feel super fancy.
Must-try item: 8oz filet mignon with chateau potatoes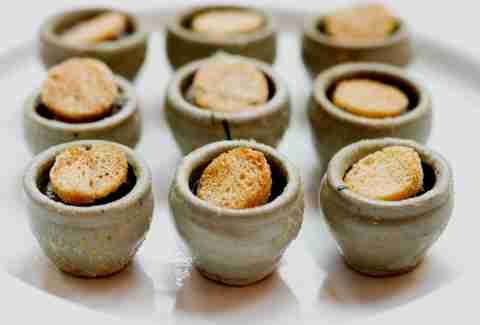 South Street District
This warm, welcoming French bistro just off of South St can easily tip your bill into the triple digits (especially when you dig into that extensive wine list), so breathe a sigh of relief while indulging in many of the spot's classic French dishes at a discount without sacrificing any of the taste.
Must-try item: Escargots à la bourguignonne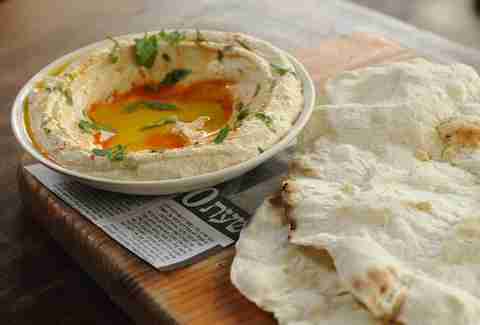 Rittenhouse
One of Philly's most important restaurants is getting in on some restaurant week magic, and guests can choose four courses for $35, giving ample opportunity to try its gastronomical twist on modern European plates.
Must-try item: Veal schnitzel tacos with anchovy mayo
Avenue of the Arts
Service at the bar and seating area is known to be top-notch at Capital Grille, as are its impeccably mouthwatering steak and seafood dishes. This is another place where one entree already trumps the cost of Restaurant Week, so make the most of it and get your steak on.
Must-try item: 14oz bone-in dry-aged sirloin steak
Society Hill
Consistently ranked as one of the best places to eat in Philadelphia (and most romantic), Zahav features dishes that range from classic simplicity (try the hummus if you want to feel alive) to extravagant plates infusing Middle Eastern tastes. Plus, you get four courses during Restaurant Week!
Must-try item: Lamb merguez with squash, cranberry, and tehina
Rittenhouse
For the ultimate impress-your-date night, look no further than Butcher and Singer. Low lighting, high ceilings, and white table cloths give you and your date a chance to dress up a bit before sinking your teeth into a perfectly prepared steak with chocolate-caramel tart for dessert.
Must-try item: Oysters Rockefeller
Rittenhouse
One of the best sushi restaurants in the city (which has a whole lot more than sushi on the menu) is offering four courses to its Restaurant Week visitors. Just save some room for the mochi.
Must-try item: Maki combination of spicy tuna roll, yellowtail jalapeño mango roll, and salmon avocado roll
Rittenhouse
Devon's prime real estate on the perimeter of Rittenhouse Square Park makes it not only difficult to get a table here, but also ranks the spot amongst the area's more expensive. The seafood-heavy Restaurant Week menu will give you a nice sampling of the good life as you dig into your crab cakes and gaze into the park for nighttime people-watching.
Must-try item: Lobster bisque
Sign up here for our daily Philly email and be the first to get all the food/drink/fun in town.
Marielle Mondon is a writer from Philadelphia who decided to nix her diet while writing this. See what she's eating and drinking on Twitter and Instagram @MarielleMondon.