Take home an Iron Chef's Mary Jane brownies by the pint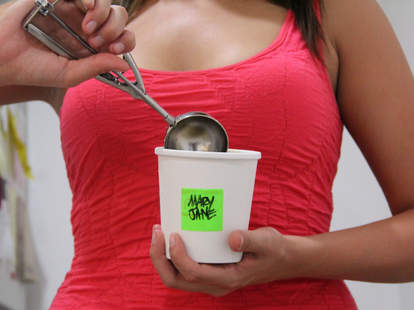 Need a new connect to make your Summer in the city way cooler? There's a dude in Morimoto's kitchen ready to hook you up. The pastry chef at Stephen Starr's Old City Iron Chefery's come home from a trip to Asia with a suitcase full of... ideas... he's packing into 30 flavors of take-out ice cream perfect for when you're craving 16oz of toasted Mary Jane ice cream swirled with candied hemp seeds & chocolate brownies, or some French Toast & Bacon if you're feeling unusually hungry after your first pint.
The downside of taking dessert home? You can't ask the waiter for an extra spoon. The upside: your girlfriend can recreate her favorite Gossip Girl cover of Rolling Stone.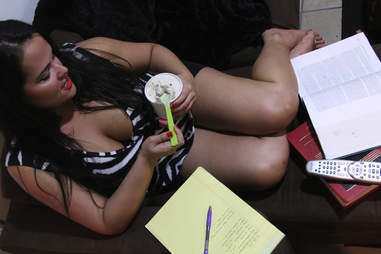 Pulling an all-nighter before tomorrow's trial? Find in favor of a spoonful of this freezer-friendly Five Spice Pork Fu before you open an inquiry into whatever similarly labeled leftovers are lurking in your fridge.
Just like actual popcorn, Morimoto's cream-infused version's even better after a little time the microwave.
After tasting the Miso Honey, you'd almost think the name's implying something else. And if When Harry Met Sally taught you anything (and be honest -- it taught you SO MUCH), you don't want to have what she's having in a busy restaurant.