The Water Works Restaurant & Lounge
Art Museum
There may be some water works when you get the bill for things like foie gras pâté and Grand Marnier duck breast & lobster ravioli, but the views of the Schuylkill River and the museum from Boathouse Row make this place totally worth it.
Laxmi's Indian Grille
Manayunk/East Falls
Inside, Laxmi's is small, cozy, and dimly lit, but the food is bright and spicy (feeling adventurous? Try the fiery palak paneer), plus it's BYOB, so you can just bring a bottle of wine instead of doing what you usually do: ordering the second cheapest one on the menu.
Valley Green Inn
Wissahickon
If you've already got a girlfriend, there's no reason for you to go jogging/biking/whatever on the trails in Wissahickon Valley Park, so you may have missed this charmingly rustic country-style eatery. But, after taking said girlfriend to dinner and stuffing yourself with things like crab cake soup w/ sweet potato broth, and grilled cheese w/ brie, Gruyère & bacon, guess what you'll need to start doing on the trails in Wissahickon Valley Park...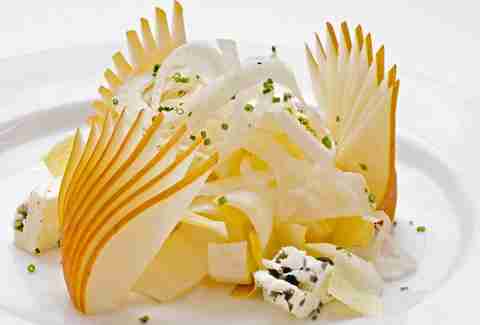 Bistrot La Minette
South Street
Designed to feel just like a Parisian bistro (right down to the outdoor cafe-style seating), this place is serving classics like beef bourguignon, butternut squash soup, a foie gras terrine, and an endive, pear & walnut salad that you won't even want to eat -- and not just because it's a... ugh, salad, but because it looks like a piece of art.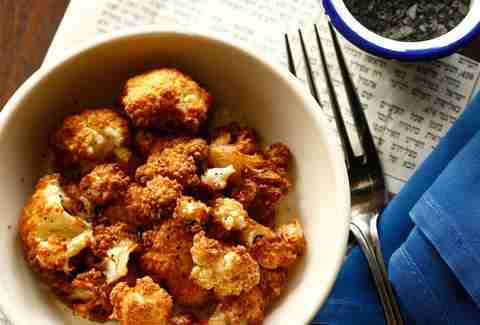 Zahav
Society Hill
If your girl is adventurous, we've got one word for you: handcuffs! two words for you: Israeli food. Try the salatim & lamb shoulder (order it when you make your reservation) for two, or the tasting menu with a pitcher of Lemonna, from a place whose very existence is romantic -- the chef opened it in honor of a brother who was killed while serving in Israel's army.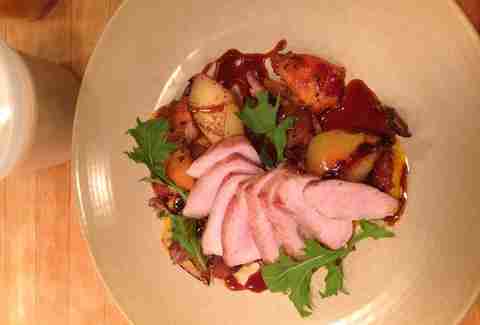 Talula's Garden
Washington Square West
This places specializes in down-home eats like honey-brined pork chops w/ kuri squash, charred Honeycrisp apples & sage cider jus, seafood sausage and/or pan-roasted chicken with puffy Swiss chard dumplings, etc., and is awash in what you really should remember to buy your date (no matter what restaurant you go to) if you don't want V-day to suck: flowers.
The Pickled Heron
NoLibs/Fishtown
This oft-overlooked French BYOB slings perfectly executed scallops; suckling pig w/ red wine stewed cherries; hearty duck & venison w/ tart raspberry sauce; and, for dessert, a creme brulee made with duck eggs -- to make it the opposite of how your date'll be worried she's looking: lighter.
Amada
Old City
You know what they say about sharing, it ain't no fun if the homies can't have none means you care, so hit Iron Chef Jose Garces's dimly lit small platery for two-person tastes like crab-stuffed peppers, lamb meatballs, lobster paella, and lemon ricotta pancakes.