Winter is coming, and before you break out your Hodor action figure, you should know we mean, like, literally. It starts on Saturday. And coming this Winter are sweet new eateries from Chef Jose Garces, a two-star Michelin Chef who's taken over the old Le Bec-Fin space, a Top Chef vet doing burgers, and more. Spoiler Alert: Hodor's mind totally gets taken over by the kid he carries around A couple of 'em are already open!
Recommended Video
Check out These Top 5 Secret Menu Items You Can Find at Disney Theme Parks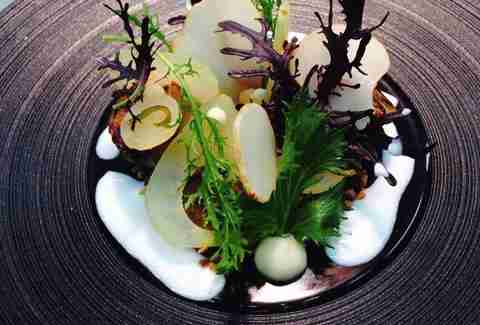 Name: Avance
Open Now
Why You Should Care: Two-star Michelin Chef Justin Bogle's taken the former fancy pants Frenchtaurant Le Bec-Fin and turned it into an unpretentious but progressive American eatery where he's offering daily prix fixe and tasting menus designed to show off his next-level ingredients, and pouring old-school cocktails from behind a bar topped with a slab of 150yr-old walnut.
Name: Rosa Blanca
Open Now
Why You Should Care: What is Philadelphia missing? A Cuban/Caribbean diner. Well not anymore, 'cause Jose Garces is serving farm fresh island eats like rotisserie chicken w/ sour orange-achiote butter & roasted fingerling potatoes, a roast pork/ chorizo/ caramelized onion sandwich, etc., in a Washington Square space tricked out with a takeout counter and '50s-style diner touches like vintage-y table-top juke boxes.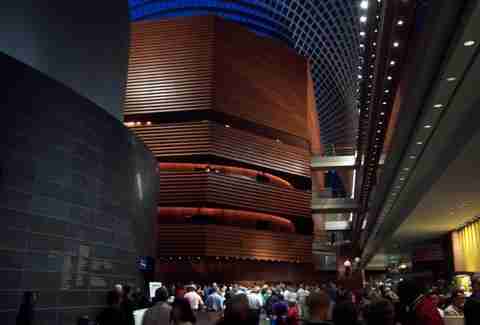 Name: Volver
Opening: January
Why You Should Care: The blank facade that the Kimmel Center used to show to Spruce Street is going to become a floor-to-ceiling glass space that will sport a pre-theatre prix fixe menu set at $55 and a Champagne bar with "dainty bites" cooked by Jose Garces himself.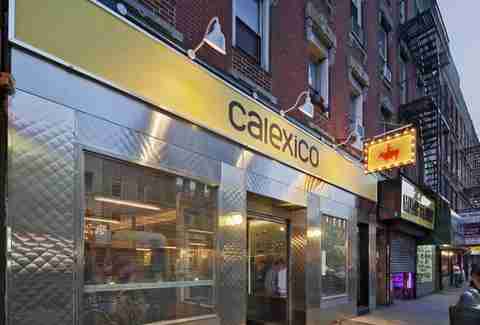 Name: Calexico
Opening: January
Why You Should Care: Straight out of Brooklyn, this California-meets-Mexico restaurant is opening at 1600 South Street and helmed by pioneers in the food truck biz (they have three carts in Manhattan and Brooklyn), who are serving South-of-the-border staples and rolled quesadillas like the slow-cooked chipotle pork w/ pickled red onions, all served with their signature "crack" sauce on the side.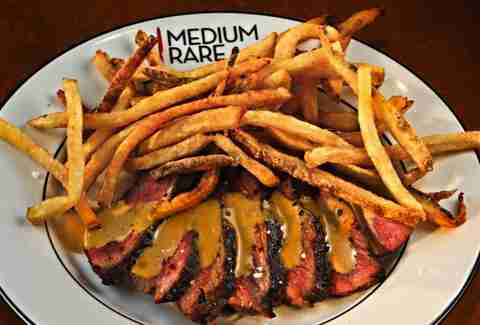 Name: Medium Rare
Opening: Winter 2014
Why You Should Care: A place to get tasty steak frites for under $20 in Philly? Not until this DC-based meat spot attached to high-end apartment project The Sansom opens and starts serving their signature set-priced dinner... and pretty much nothing else except for a few desserts. 
Name: Paris Bistro
Opening: January
Why You Should Care: The Chestnut Hill Hotel's new 175-seater from Al Paris (of Heirloom) featuring a 1930s-style jazz club downstairs, and a French bistro where they'll presumably offer delicious eats from (not Al) Paris.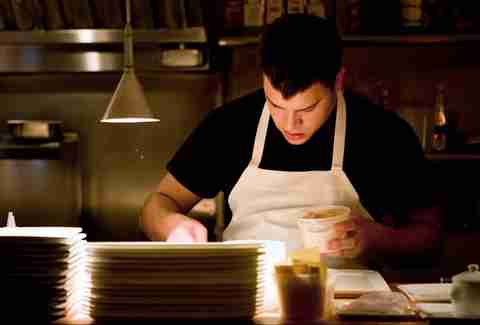 Name: Petruce at al
Opening: December
Why You Should Care: The Italian brothers behind this much-anticipated boot-foodery started teasing people at a pop-up tasting, where the pair showed off the farm-to-table-style eats they'll soon be prepping in the pair of wood burning ovens they've moved into an old Walnut street clothing store.

Name: Good Stuff Eatery
Opening: Winter 2014
Why You Should Care: Another DC transplant (this one from Top Chef's Spike Mendelsohn), GSE is bringing handcrafted, farmhouse burgers, hand-spun Milky Way malts, rosemary & thyme hand cut fries – oh, and... ugh, salads -- to the old Numa space.
Name: Royal Sushi and Izakaya
Opening: Winter 2014?
Why You Should Care: This long-awaited pub from the Royal/Cantina/Khyber crew has teased us with pop-up after pop-up, but rumor has it things are going slow at the South 2nd Street location, so you'll just have to continue to... wonder how you pronounce "Izakaya". And wait.