Where to grab bacon tacos and bacon-wrapped guac dogs this Summer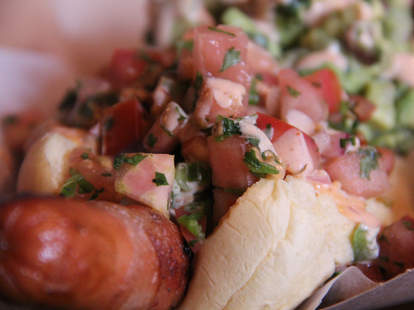 Unlike that new Summer intern, the kitchen crew at Serrano's making a real effort, staying open Thurs-Sat all July to impress you with a seasonal menu of fiery Southwestern street eats, like roasted green chili-sauced chicken kabobs, two-fisted two-meat tacos, and these bacon-wrapped foot-longs served up Arizona-style with heaping spoonfuls of guac & beans, pico de gallo, and chipotle aioli, all dished out on paper plates to grab-and-go from the bar while the waitstaff takes the month off.
Don't want to send the intern? Hop on a stool after work and wash down these cornbread-battered, cheddar-stuffed jalapeno poppers with discount drafts during Yards' weekly tap takeovers.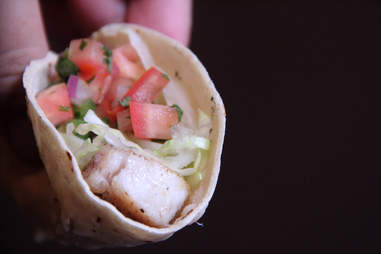 Only want a nibble? Get hooked on these lime crema & cabbage-slawed grilled mahi-mahi mini tacos.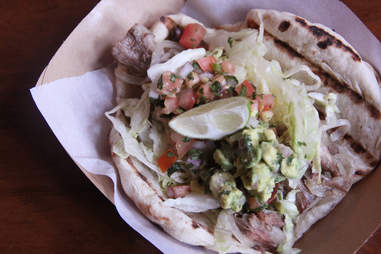 Squeeze that lime wedge for a subtle hint of citrus, and squeeze this handmade flatbread soft shell for a mouthful of pulled pork and bacon that's a little more in-your-face.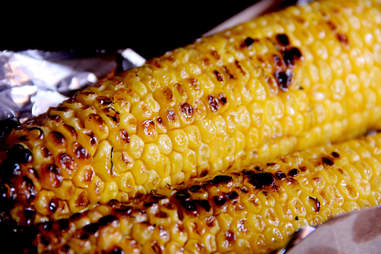 Just like you after returning late from lunch, the corn's freshly grilled and smelling like cayenne-honey butter & green onion.