Every once in a while, you find yourself shaking your head, shrugging your shoulders, and muttering, "Only in Philadelphia". And of course, it usually happens when you're trying to explain one of our city's quirks to out-of-towners or when someone tries to pronounce "water", but it also happens when you order one of these nine foods that you can only get in Philly...
Recommended Video
This Restaurant Reinvented the McGriddle
Everyone loves to marvel at Federal's Apollonia donut, but what about the fact that you can also order glazed fried chicken with a honey donut? There are four storefronts (plus the ballpark) where that is perfectly normal, and they are all in the 2-1-5.
... or one from Pat's, or from somewhere else entirely since everyone knows the best cheesesteaks in Philly aren't necessarily the flashy touristy ones, but any one of these.
You don't have to search too far to find some of the best burgers EVER created, not only in this city, but anywhere. You only have to hit PYT, where after you finish that new Hot Pocket burger you can score an alcoholic peanut butter/bacon shake for dessert.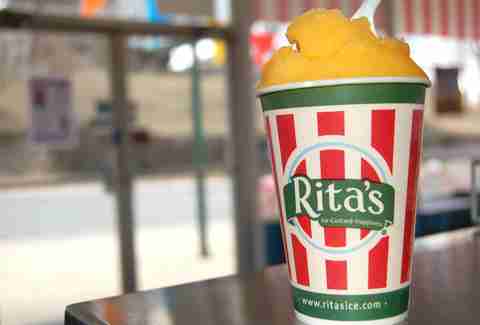 "Wooder" Ice
Yeah, they have Rita's all over the place, but outside of Philly they only sell water ice.
Pretzels
Sure they have pretzels everywhere, but since 80% of pretzels sold in the US are made in Philly, they're all getting their pretzels here too.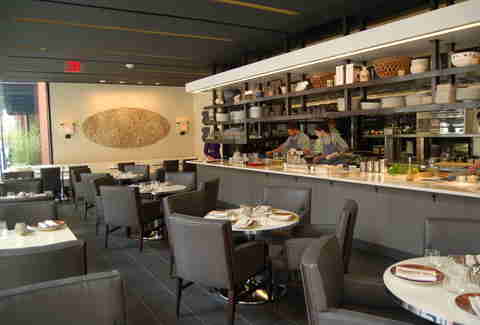 A theatrical multi-course meal from Chef Jose Garces
Iron Chef Jose Garces has restaurants all over the country, but where does he choose to actually do the cooking himself? In town at Volvér. And where did he choose to open a handful of other delicious eat spots, including Amada and Distrito? Not in his hometown of Chicago, but… RIGHT HERE.
In Philly there are multiple locations to feast on Thai coconut gelato and none of them require confronting a supermarket (sorry, Massachusetts).
The Philly Special
Even if you have a shot of Jim Beam and can of PBR in another city, it won't be the PHILLY special, and you won't be snagging it for $5 or cheaper at dozens of local spots.