As Mario Lemieux once famously said of Montreal-ians, "I think people in Montreal smoke a lot, and I used to smoke when I was 17-18, and just picked it up when I was playing juniors. But I think I stopped when I was 22, which was a big decision in my life." All the more reason to head to Noir to see a real-life, apparently-cigarette-crazed Montreal-ian pay homage to his roots with a French-Canadian-inspired Winter menu

Stuffing classic South Philly street food inside classic Montreal rue... food, this Cannuli Sausage Poutine incorporates fried potatoes with melted cheddar curds and Cannuli hot sausage gravy

A pot pie that's legal in states other than Colorado, this Quebec Toutiere's a three-meat puff pastry with fennel-infused ground beef, pork, and veal

Marco's Montreal Steak's a 14oz boneless ribeye that's rubbed down in red pepper, garlic, paprika, and sunflower oil, which everyone'll think is Super. Even Mario.
Recommended Video
Spinach and Artichoke Dip Pizza, the Ultimate Party Appetizer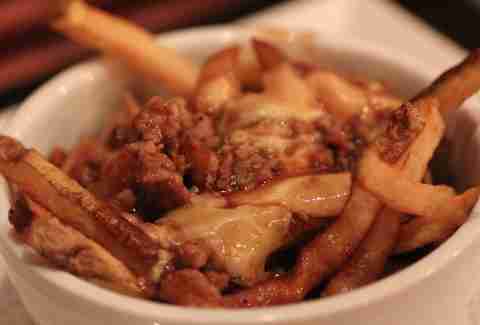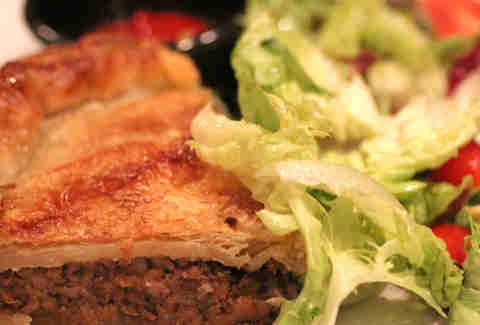 Previous Venue
Next Venue
Venue Description
1. Noir
1909 E Passyunk Ave, Philadelphia, 19148
"Montreal-influenced Italian cuisine" sounds really... confusing? But fret not, Noir makes it happen and shows you that this type of cuisine not only exists, but is awesome. No choice can be a bad one when paired with an artisan wine or craft beer -- so go on, take your parents to a nice Montrealian dinner for once.