Fall means more than beer fests and eating/drinking stuff with pumpkin in it (though Philly has plenty of both). It also means you finally have enough time to go to all the new bars and restaurants that opened in Philadelphia over the summer while you were busy day drinking at the city's best patios. These are the eight places that should top your list of go-to spots this fall, and, since there is Korean fried chicken and bourbon cocktails that can be sipped next to a jazz band, we recommend you kick off your culinary explorations this weekend.
Recommended Video
Where to Get the Best Waffle Fries You'll Ever Eat
No, it's not on South St. Head some ways north (?) though, and you can indulge in all the Southern comfort food you want thanks to this spot's menu full of down-home dishes -- pork confit, fried shrimp, grits -- along with nuanced twists on other classics like fried oysters seasoned with smoked bacon. SOUTH also adds a new music venue to the neighborhood with a jazz stage open six nights a week, which will go great with one of the bar menu's many bourbon cocktails.
Brought to you by the owners and chefs of Brauhaus Schmitz, Whetstone offers a nod to New England seafood dishes and other American classics but with a Philly edge, like the Passyunk pork dish or the strip loin roast beef sandwich.
A comfort food menu full of fried chicken and grilled lobster buns served in a retro space designed with Mad Men-level nostalgia for times past. Brunch and lunch menus are still in the works, but for now you can (duh!) grab dinner, or stop by for weeknight happy hour at 5pm and a second round of specials at 10pm.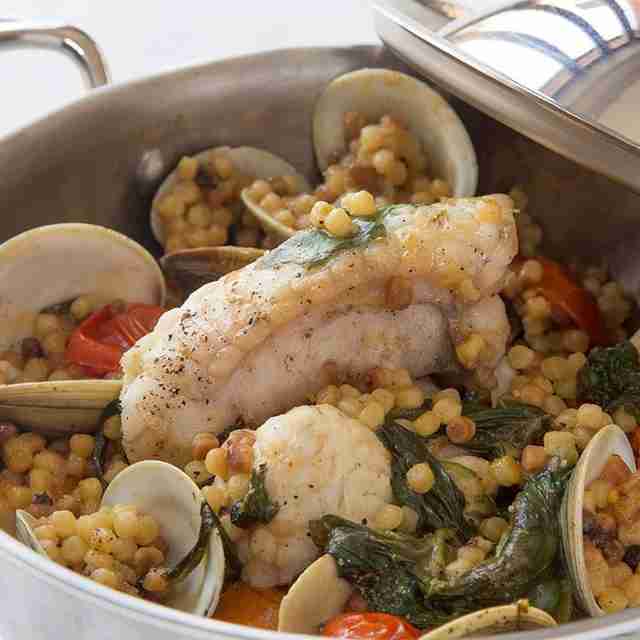 This North African/French bistro adds some new life to 9th St (Neuf, get it?) via shareable plates of spiced meat and veggies stews, couscous, and bouillabaisse. But if you want to be a little more Philly about things and don't feel like sharing, there are plenty of options, including the braised goat leg soaked in tomato broth or the spicy tuna baguette.
This Center City newcomer serving Sichuan and Taiwanese cuisine is already getting warm reviews thanks to its dandan noodles -- quickly becoming some of the city's best -- and a happy hour kicking off at 4:30 every weekday.
Puerto Rican food gets a vegan twist from Nicole Marquis, who also brought us vegan safe havens HipCityVeg and Charlie Was A Sinner, with plates so deliciously disguised even a meat eater can happily indulge. Sit down for empanadas and enchiladas, or if you're on the go, stop by the takeout window for the same good food and some coffee.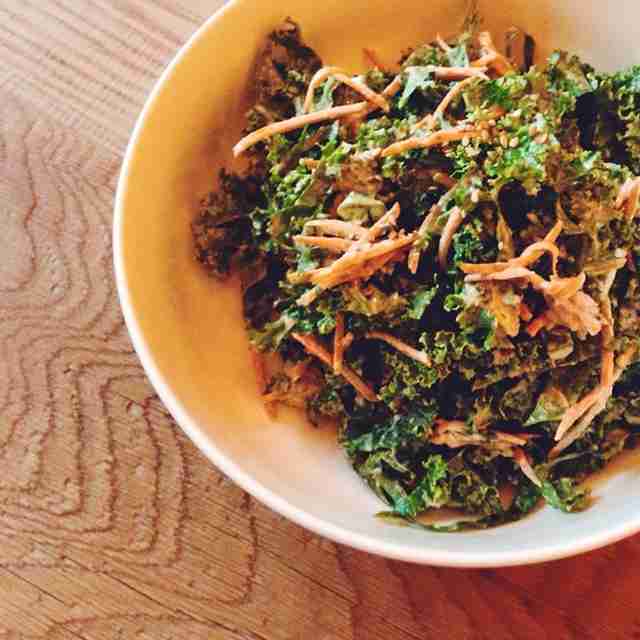 Save Venue With No Dish
Neighborhood/Location
Rittenhouse
Description
SouthGate brings some much-need Korean food to Center City, including Korean fried chicken served with spicy gochujang and a couple varieties of BBQ tacos. The new spot acts as the perfect primer for newcomers to Korean eats, but with authenticity that will satisfy connoisseurs of the cuisine.
CLICK BELOW THE LINE TO ADD ADDITIONAL TEXT