We've taken the liberty of ranking 12 Philly neighborhoods based on what's important: food and booze. If your neighborhood is on list, then good job by you. If it's ranked a little low, feel free to vent in the comments. If your 'hood is not on the list, we suggest you find another spot to live (yes, even if you're "saving money" staying at your parents house). On to the rankings.
Recommended Video
This Restaurant Reinvented the McGriddle
12. Kensington
Of the Northern neighborhoods (No Libs, Fishtown being the others), Kensington is trailing behind on the redevelopment front. There are a few standouts, like Green Rock Tavern and Cook and Shaker; however, most of the the nightlife bleeds over into the surrounding areas. Given the development occurring throughout No Libs and Fishtown, it's only a matter of time before Kensington starts to move up on the list.
10. Fairmount/Art Museum
Covering a sizeable portion of the city, Fairmount/Art Museum may be a great place to find an affordable apartment (albeit with impossible street parking), but does that mean it's a great place to go out? The verdict is a little mixed -- Moroccan BYOB Figs is great, as is Zorba's Tavern. Oh, and you can also try two of Marc Vetri's flagship restaurants, Alla Spina and Osteria, if you want to venture a little North (and East). While up that way, you could always check out a performance at the Arts Garage or venture back South and hit up some of the other pubs in the neighborhood. We're also big fans of the beer garden at the Oval during the warmer months of the year.
9. Manayunk/Roxborough
While it's not technically in downtown Philly, we'd be remiss without mentioning Manayunk/Roxborough as the go-to neighborhood for postgrads. Goat's Beard, Lucky's Last Chance, and Rubb are all solid choices from a dining perspective. But like most recent grads, if we're living in the 'Yunk, we're spending most of our disposable cash on going out, and there's no shortage of bars for those looking to get a little twisted.
8. Washington Square West
While Washington Square West won't top many lists as a destination, the neighborhood does hold a few hidden gems worth mentioning. Greek restaurant Kanella is one of the cities best BYOBs and an excellent place to go out with a group of friends. Other options include Mixto, Varga (which is also a great spot for cocktails), and funky Asian-fusion ramen emporium CHeU Noodle Bar. If you're looking for a night of drinking, you might want to head towards some of the surrounding neighborhoods, with choices limited to Strangelove's, Tria, and Dirty Frank's.
7. South Street
If you have lived in Philly longer than a month, odds are that you've gone out at least one night on South Street. While the non-late-night food options leave a lot to be desired -- the amazing Serpico or Southwark are the only real high end options -- you can still get a decent sit-down meal at any of the restaurants circling Head House Square. Las Bugambilias or Xochitil have tasty food and margaritas. And Twisted Tail has comfort food covered. But let's be honest: the reason you go to South Street is for the bars, from dives (Tattooed Mom) to music venues (TLA, Legendary Dobbs) to dancing (L'etage).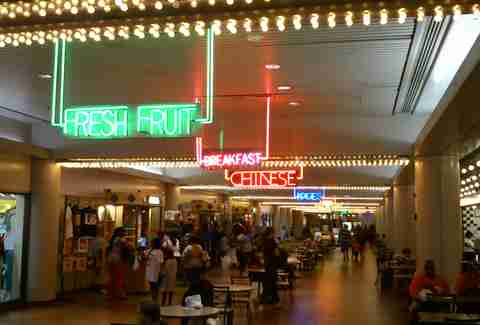 6. Market East
Tucked among City Hall and office buildings, it's easy to overlook Market East. While most of the notable nightlife spots are located within a two-block radius, those two blocks pack a significant punch. Before the development of Passyunk Ave, 13th St was the go-to street for the best, most innovative restaurants in Philadelphia. Restaurants like El Vez, Zavino, Sampan, or any of the collection in Marcie Turney and Valerie Safran's mini-empire (Lolita, Barbuzzo, Jamonera, and new-comer Little Nonna's) are all fine choices. After finishing dinner, you're just a stone's throw away from Graffiti Bar, BRÜ, Opa, and the oldest bar in Philadelphia -- McGillin's.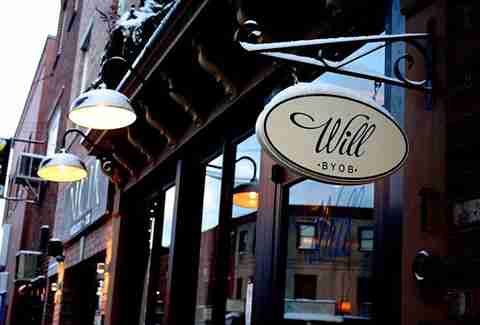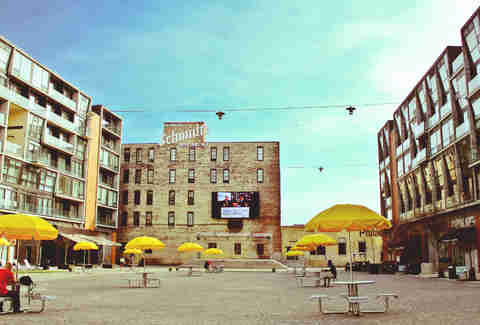 4. Northern Liberties
Long known as the one of the city's up-and-coming neighborhoods, Northern Liberties probably can't claim its outsider status anymore. Like most neighborhoods that have "arrived," cheap housing and grit are eventually replaced with new construction, and all of the businesses that support the ever-expanding community. Nowadays, Northern Libs is one of the city's premier destinations for those looking for a good time. There're over-the-top burgers at PYT, great pub food at Blind Pig, and several other options at reasonable prices. And there're plenty of ways to work off that meal: bowling at North Bowl, dancing on the second floor of the 700 club, and 12oz curls at Silk City.
3. Rittenhouse Square
Rent might be sky-high in Rittenhouse, but that shouldn't stop anyone from enjoying a night out in one of the city's top food and drink destinations, with a perfect bar-to-restaurant ratio. You can have your high-end experience with dinner at Stephen Starr's flagship Parc or Mike Solomonov's newest, Abe Fisher. Drinks at Franklin Mortgage & Investment Co. will also set you back a pretty penny. Mid-priced options in the neighborhood include Vernick, Village Whiskey, and a slew of great BYOBs like Matyson, Melograno, and Audrey Claire. After that you'll have your choice of cocktail bars (1 Tippling Place, V Street) or average-joe drinking establishments (Irish Pub, Drinker's).
1. Old City
Old City has it all. If you need a fancy place to take a date, there's Amada, Fork, Wedge + Fig, or High Street on Market. For casual eats there's Jason Cichonski's Gaslight, Han Dynasty, or Prime Stache, all fun restaurants with great food. Looking for a meal served by waitstaff in period dress? If that's your thing (or if you have friends in town that want the tourist experience), City Tavern has you covered. And we haven't even gotten to the bars -- just a few hotspots worth noting are National Mechanics, Eulogy Belgian Tavern, Khyber Pass, and Revolution House.
Agree? Disagree? Let us know what you think in the comments.
Sign up here for our daily Philly email and be the first to get all the food/drink/fun in town.