Used to be, if you wanted to know where to score the best eats in Philly, you had to read the back of Rocky's robe. These days, casting directors and location scouts are seeking out the city's most TV-ready chefs, trucks, and badass Glock-toting cookie vixens to fill their schedules with camera-ready antics, like quick-fire challenges and popping a squat atop incognito turkey inflatables. With that in mind, we've got the low-down in six Philly eateries hitting the small screen this Fall, so you'll know to hit them up before the unwashed masses. Oh, and please do wash before you go to them.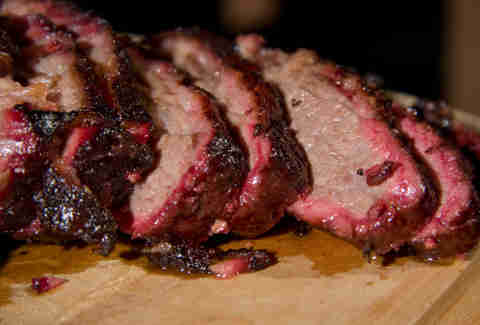 The 21-spiced, dry-rubbed brisket at Bubba's Texas BBQ cooks slow, but word moves fast, because less than a year after opening the Fishtown smokehouse, pitmaster-turned-custom cooker/crafter Robert "Bubba" Kolbasowski's now the star of Food Network's Bubba Q.
When Kevin Sbraga's not sitting down on the set of Bravo's Watch What Happens Live!, or rolling on the set of his new Cooking Channel series Get Trucked, the Top Chef champ's still running the show at his Center City haunt Sbraga, where you can watch him quick-fire his Back to School tasting menu of reinvented chicken nuggets, spaghetti and meatballs, and ants on a log.
After going Twitter-silent all Summer, Ela chef Jason Cichonski's back from his mystery vacation in New Orleans that just so happened to coincide with the filming of Top Chef's eighth season, where the cheekbones behind very pretty seafood plates and very messy warm chocolate chip cookie dough French toast's going head-to-head with Rittenhouse Tavern vet Nick Elmi.
What happens when you combine Get Trucked with Top Chef? You get a show like the Food Network's The Great Food Truck Race, where the Northeastern Philly cheesesteak wagoneers behind Philly's Finest Sambonis are wheeling across the country competing with their hollowed-out hoagie rolls stuffed with chopped rib-eye, fried onions, and cheese-infused (?) Whiz.
Not just because yours truly is making an appearance on it (but also that), check out the Cooking Channel's Eat St. to catch a taste of four of Philly's most creative food trucks, including Cap'N Crunch-battered tilapia purveyors Cucina Zapata, beef-bakers Mama's Meatballs, and Brazilian churrasco barbecue steak-smiths Braz BQ.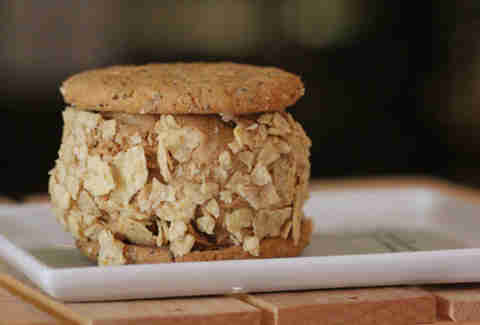 The chick behind Cookie Confidential's cheesesteak fresh-bakeds and these of-the-month ice cream sandwiches is of-the-moment after first showing up this August on Cooking Channel's Road Trip with G. Garvin and next landing more than a segment on an upcoming Food Network show you'll have to stay tuned for.