Fall is already in full effect, Halloween is almost here, and you know what that means... yup, the 76ers are about to start another terrible season! Oh, and restaurants also start adding badass pumpkin-based eats and drinks to their menus, like the seven below, all of which you better enjoy before they're gone, like Jrue Holiday, and Andrew Bynum, and Doug Collins, and...
Recommended Video
This Tiny Kitchen Gadget Turns Radishes Into 'Super Mario' Mushrooms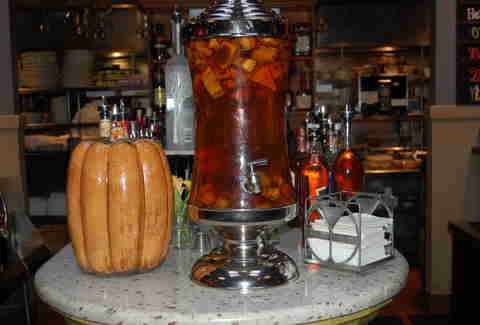 Winnie's LeBus
Manayunk
The Must-Get Pumpkin Treat: Pumpkin Vodka
They're taking whole pumpkins, roasting 'em w/ cinnamon and nutmeg, then tossing 'em in vodka for two or three weeks. The result is a wickedly tart pumpkin cocktail that's served in a glass rimmed with D'Angelo's favorite ingredient: Brown Sugar, babe.
Custard Cakes & Creamery
Roxborough
The Must-Get Pumpkin Treat: Pumpkin Spice Cookie Milkshake
It all started around 1955 with a secret homemade ice cream recipe that, until mid November, is the foundation of this can't-miss milkshake: a glorious cookie-based concoction laced with actual chunks of chewy pumpkin.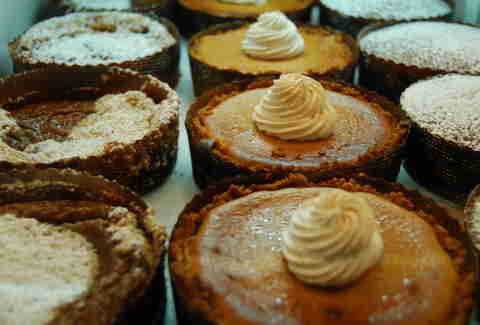 *ndulge
Manayunk
The Must-Get Pumpkin Treat: Pumpkin Bread Cupcake
This Kosher bakery's got pumpkin cheesecake, pumpkin cobbler, pumpkin biscotti, and -- best of all -- a pumpkin bread cupcake w/ cream cheese frosting injected directly where it should be: into your mouth! Just kidding, that creamy vanilla frosting is injected straight into center of these savory suckers.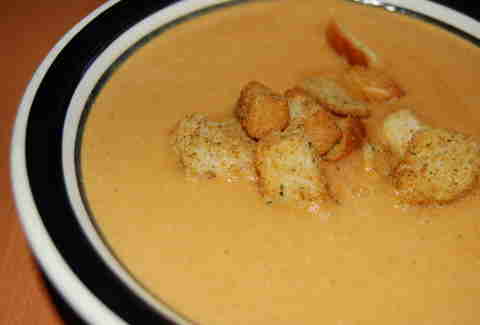 Little Jimmy's Bakery Café
Germantown
The Must-Get Pumpkin Treat: Pumpkin Soup
There's a shton of dope stuff waiting for you through the barn-style door on this renovated one-room schoolhouse, but the only thing more astounding than the fact that one-room schoolhouses actually used to exist, is a soup that you'll actually want to eat.
Kite & Key
Art Museum
The Must-Get Pumpkin Treat: The Great Pumpkin Imperial Ale
Flavored w/ cloves, allspice, nutmeg and cinnamon, this 8.1% ABV brew has a complex layered flavor and is making a triumphant appearance at this AMD suds-slinger, which should last until the end of next month when it'll... um, turn into a pumpkin? Or probably just run out.
Pumpkin
South Philadelphia
The Must-Get Pumpkin Treat: Pumpkin Risotto
You'd expect a restaurant named Pumpkin to sear their baby pumpkin dish in something as delicious as bacon fat. Or add bacon au jus, apple puree, and smoked sheep's milk cheese from Wisconsin to the risotto. And maybe even garnish the whole thing w/ a crunchy pork rind. But this place does all those things, making this dish something you probably won't see at many 6ers games this year: a slam dunk.