Event of the Week A dozen chefs from Alla Spina, Border Springs Farm, Brauhaus Schmitz, and more are taking the dog days of summer to the next level at South St's annual frank-fest, this Saturday in Headhouse Square. Pound a dozen dressed-up wieners and enter to compete in the amateur topping contest to see your creation featured on Hot Diggity's August menu.

Thursday, July 18th The 5th annual Pizza Olympics take over Penn's Landing tonight. 15 South Philly pie-slingers like Slice, Santucci's, and Chickie's & Pete's are dishing out all-you-can-eat slices from 6p.

Beat the heat, bypass the food trucks, and score a table for UCity Dining Days. Three-course dinners starting at $15 are on the menu at Distrito, Han Dynasty, and more, now through August 1st.

Friday, July 19th What's more hardcore than Rob Zombie's Mayhem Festival? Rob Zombie's Mayhem Festival in Camden.

Jerry Seinfeld and Bob Saget both play the Borgata this weekend. What's the deal with that?

Saturday, July 20th Escape to AC and get close to Royal Jelly's latest troupe of burlesquing NFL cheerleaders and music video starlets. Or just take a stripped-down look at their totally exposed backstage hijinks right here.

Turn the Philadelphia Zoo into a real animal house during their 5th annual Summer Ale Festival. And sip all-you-can-drink craft brews with the big dogs cats, all night long.

Register now for tonight's neon-lit Electric Run. Once the sun sets, you'll pass glow sticks like relay batons as you race to EDM beats through West Fairmount Park.

Sip complimentary Duvels all day across all five Wegman's locations. It's in honor of Belgian Independence Day, in case you needed an excuse.

Sunday, July 21st 130 muscle cars, vintage motorcycles, and other assorted hot wheels compete for top honors at the 8th annual Car Show and Street Festival on East Passyunk. There's also live music all afternoon while you score street-side eats and booze from restaurants down the Ave.

More heat, less wheels? Head to PhilaMOCA when the ladies of Naked Girls Reading strip down Harry Potter's prose.
Recommended Video
This Restaurant Invented a New Style of Sandwich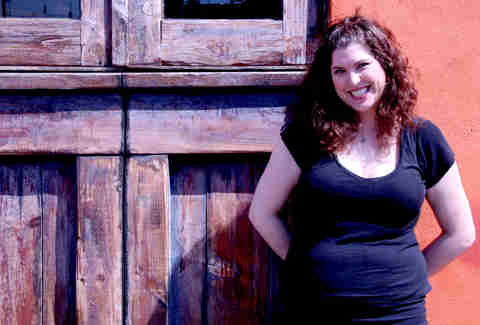 Local Lady We Love, and Where to Meet Her
Meet Anna Goldfarb. Shmitten Kitten, local dating blogger turned totally taken author of Clearly I Didn't Think This Through, and inspiration for an eponymous Sly Fox Kolsch.

Where can you find her when she's not writing the sequel? She's hosting Ladies Nights around South Philly at hotspots like American Sardine Bar, and getting down incognito on the dance floor at The Barbary and The Dolphin.