Undrgrnd Donuts: 13 crazy glazed treats covered in Cap'n Crunch & bacon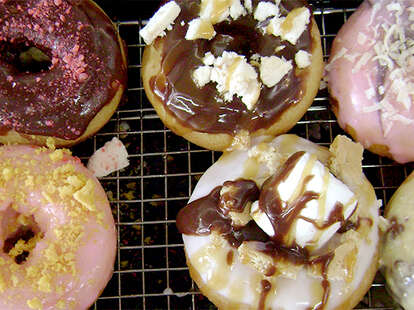 If the Nutella-schmeared French toast rounds rolling out of Philly's first bagel truck are too savory of a way to start your day, score some serious morning sweetness with a baker's dozen of these cereal-crusted, maple-glazed, and bacon-crumble-topped breakfast jawns fried fresh-to-order from the city's first campus-cruising mobile donuttery.
Unlike most trucks, Undrgrnd Donuts doesn't leave you in the dust 'til it parks, dishing out custom dunkables powdered with crushed Red Hots, graham crackers, and espresso beans.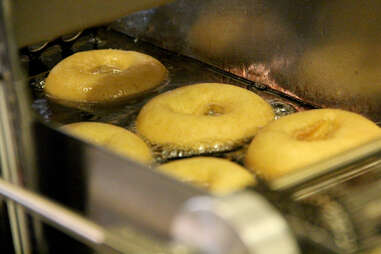 Inside the truck, you'll find futuristic donut-frying robotics previously only known to our future Decepticon overlords the Fed 'Nuts crew.
Want every flavor on the menu, from banana-chocolate-walnut Monkey Chunk to the caramel apple... Caramel Apple? There's a discount on a baker's dozen box, but not for walking to the counter 13 times.
Just want it your way? Choose from 30 glazes, swirls, toppings, and dustings of your choice of Saturday morning fare, from naked to covered in Cap'n Crunch crumbs.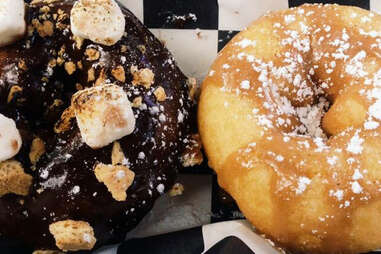 Looking for S'more? (Or French toast?) Find them on Twitter @undrgndDonuts.