Phoenix might not have a Little Italy or a world-class reputation for great Italian food, but there's no shortage of restaurants to satisfy your cravings for pasta and pizza. Whether you're looking for the best bruschetta in the Valley, or a new place to enjoy chicken Parmesan, these nine spots are sure to fill your belly and (possibly) stain your shirt with sauce.
North Scottsdale and Arcadia
North Italia serves up its Italian goodness across six states, but we feel an extreme amount of pride about the fact that this Fox Restaurant Concept has its roots here in Arizona. The cocktails are handcrafted, the dishes are handmade, and every detail of the menu has been carefully chosen to evoke the authentic flavors of Italy. The bruschetta, salads, and pizzas are all amazing, but we love the freshly prepared pastas. The Squid Ink Mafaldine is a seafood lover's dream, created with white shrimp, calamari, and acqua pazza, then seasoned with mint and fennel pollen. North Italia also has a great brunch menu that includes an unforgettable bacon & egg pizza.
Arcadia
There are few places in Phoenix more celebrated and more authentically Italian than Tomaso's. For nearly 40 years, chef Tomaso Maggiore has been perfecting his menu based on his Italian heritage, culinary training, and frequent trips to Italy. You're guaranteed a delicious experience from first course to cannoli -- from the extensive wine list and the impressive variety of appetizers and salads, to the mains and desserts. Order the Piemontese Filet Mignon Ravioli, and let these handmade raviolis with mushrooms, black truffle, mascarpone, and veal sauce be the entree envy of everyone at your table.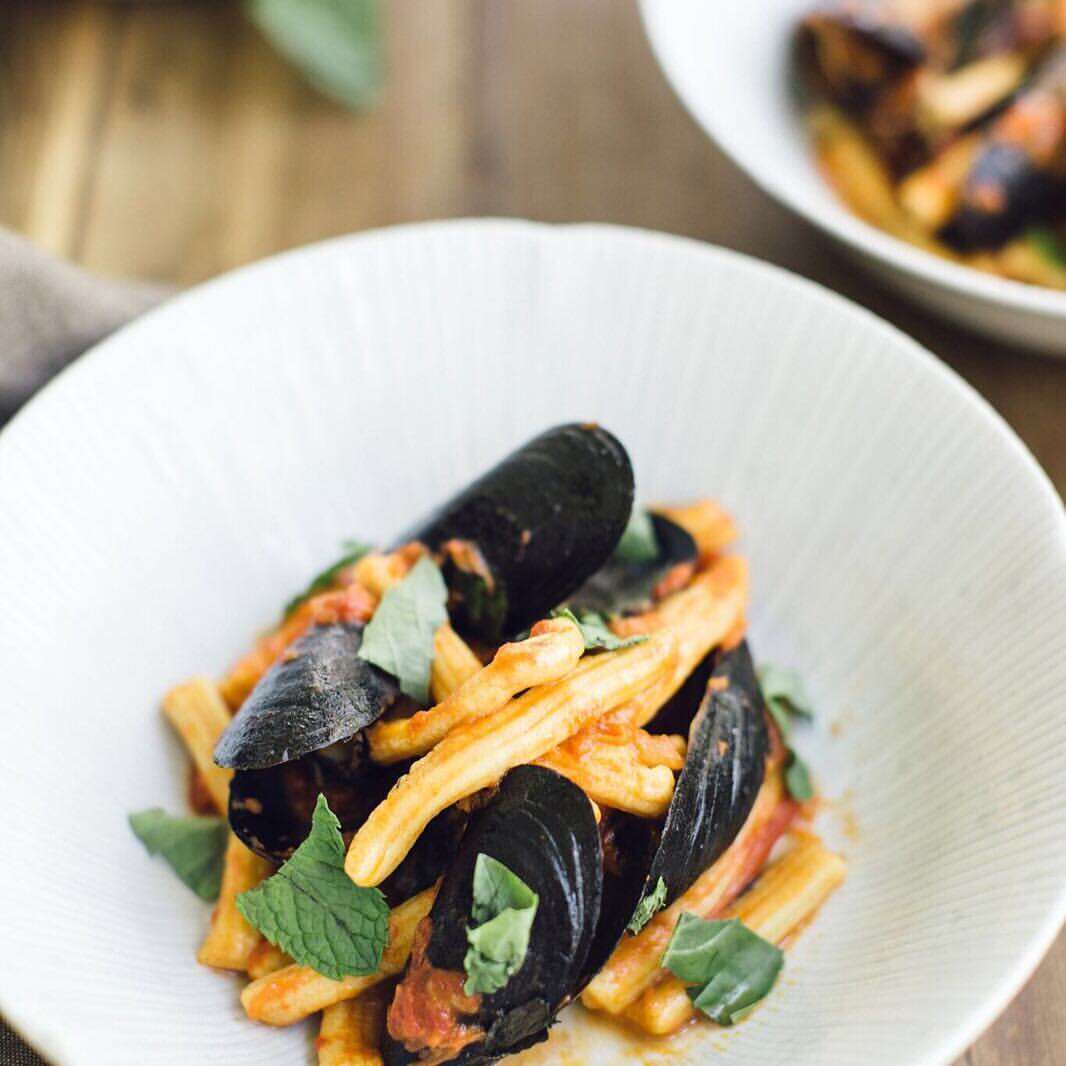 Arcadia
Crudo, which means raw in Italian, brings a unique and modern approach to Italian food, with a menu separated into cheese dishes and those that are served raw, cooked, or grilled. The raw menu boasts unexpected dishes like octopus and ahi, as well as more traditional grilled dishes like pork belly, which is flavored with smoked tomato agrodolce and polenta. Crudo is also known for its cocktails, which are often crafted with house-made syrups and farm-fresh ingredients, conceptualized by an award-winning mixologist and certified sommelier.
South Scottsdale
While Defalco's isn't set up like a traditional restaurant, don't let the racks of products, mismatched chairs, and deli-style ordering system stop you from hanging out for a while. The family-owned deli and grocery has every type of Italian food you might be craving -- from a chicken Parmesan sandwich to pizza or a calzone. The assortment of authentic Italian desserts, like the tiramisu and the lemoncello cake, is unbeatable.
Downtown Phoenix
Cibo's bungalow-style exterior and warm, cozy interior make it the kind of restaurant where you immediately feel like home -- which we especially appreciate when we want to chow down on some Italian comfort food. While Cibo does offer a great selection of classic Italian appetizers like burrata and bruschetta, as well as some salads, pizza is really the way to go here. The menu is broken down by white pizzas and those with tomato sauce, and there's plenty to choose from. Some of our favorites are the Calzone pizza, which is topped with tomato sauce, ricotta, mozzarella, prosciutto, and salami, or the Pomodoro Fresco, a simple pizza topped with tomatoes and basil.
Central Phoenix
Solo Trattoria is the go-to Italian spot when you want to enjoy a comfortable patio and dining experience that's as amazing as the food. While Solo Trattoria offers a well-rounded and traditional Italian menu, there are many seasonal items that help to ensure that each dish is fresh and delicious (and that you won't order the same dish too many times). It's hard to go wrong with any of the entrees, but we like the classic rigatoni.
Central Phoenix
Established in 1974, Avanti is one of Arizona's oldest Italian restaurants and has kept its unique charm throughout the years. The all-black-and-white décor, zebra-print accents, and checkered tiles are just as memorable as the food. One of our favorite dishes is the baked lasagna, which you can order with eggplant or a classic Bolognese meat sauce.
Arcadia, Central Phoenix, Tempe, Gilbert, North Scottsdale, Old Town Scottsdale
Postino first opened its doors in Arcadia back in 2001, and has since become a go-to spot for locally grown fare and wine. The six locations each have their own charm and are set in repurposed, historic buildings. While it's easy to be distracted by the impressive bruschetta menu, try the unconventional Italian dishes Postino offers, including the meaty Autostrada panini, which features sopressata, ham, capicola, mortadella, provolone, arugula, and tomatoes pressed between two delicious pieces of bread.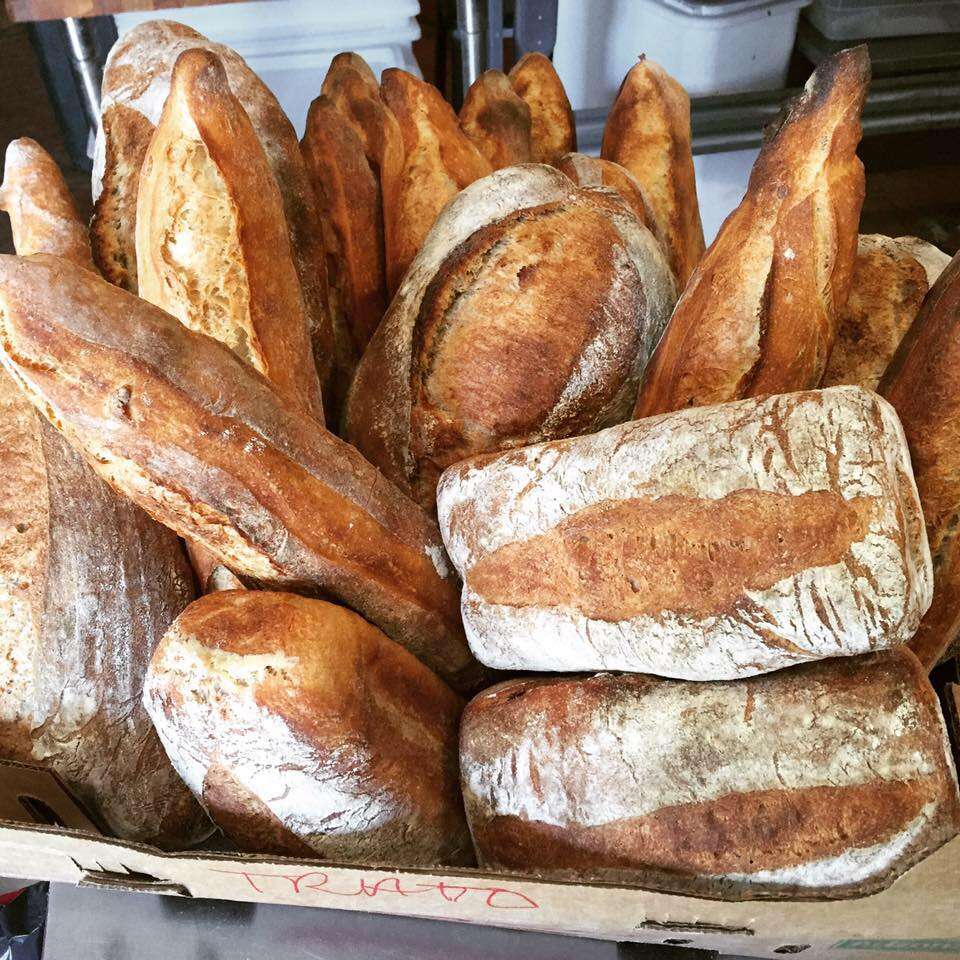 Central Phoenix
Chris Bianco, the mastermind behind perennial favorite Pizzeria Bianco, has another amazing, but often overshadowed, restaurant. Pane Bianco opened more than a decade ago, primarily as a sandwich shop for lunch, but it also offers delicious Italian food. Our favorite sandwich is the Housemade Mozzarella, which features a simple combination of cheese, roasted peppers, basil, and olive oil -- but you can also look forward to a great assortment of salads, pizzas, and even a lasagna.
Sign up here for our daily Phoenix email and be the first to get all the food/drink/fun in town.
Jamie Killin is a Phoenix writer with an unhealthy Italian food obsession -- follow her on Instagram @jamiefayekillin and on Twitter @jamiekillin.