Because only a complete sucker would publish a list of The Valley's 10 best bar & restaurant openings from 2014... we're giving you 11. That's right, from Mexi-Asian fusion to BBQ to ramen-bunned burgers, here are the almost-dozen best new spots to hit Phoenix this year.
North Scottsdale
It should surprise no one to catch SumoMaya on this list. Ambitiously fusing Mexican and Asian cuisines, it actually does it well, with flavor combinations paired surprisingly and uniquely. Not only is the menu an exciting adventure, the decor and general vibe of the place is fun, vibrant, and something all around different than anywhere else in Phoenix. The Valley knows its Mexican food, and we've seen quite a few fusion concepts smolder out. SumoMaya has staying power.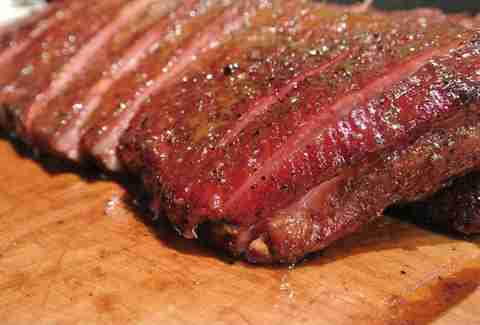 Tempe
Little Miss BBQ is Phoenix's hands down, biggest hit of 2014. Seemingly out of no where, this tiny, family-owned BBQ spot has been blowing up since its opening in February (you should consider a "short line" to place your order around 30-40 minutes). Also, when we say "family-owned", we mean it. Little Miss was forced to temporarily close this December due to the birth of the latest family member. Here are some tips: get in line early to snag a piece of the "fatty brisket", pick up a bottle of their "House Sauce", check their Facebook to make sure they're still open for the day (when they sell out, they close up), and get a pecan pie.
Glendale
This opening is yet another sign that Phoenix is really growing in the culinary department. Sure, this restaurant and this menu would easily thrive in the heart of Phoenix, and it's great that Cuff spread its wings and heard the call from our West Side restaurateurs. The menu is simple, clean, and delicious, and bodes for greater things to come from this side of the city soon...
Biltmore
The little brother of Citizen Public House has arrived on the F&B radar in Phoenix and there's hasn't been a single word of disappointment. The cool, slightly more casual sibling spot, The Gladly, is the spot for lunch or happy hour -- and while the Citizen still owns dinner, this spot will soon do its best to fill big brother's shoes.
Downtown Phoenix
Say hello to overstuffed booths, a menu so authentic that there's a burger with a ramen noodle bun served with "extra napkins", and the sheer existence of a "take away" mini bar. This place is cool as hell, has incredible food, even more amazing drinks (try the basil & lemon-loaded Tequila Mockingbird), and is even open late.
Uptown Phoenix
Booze, books, coffee, food, and a fireplace. We all live busy lives and the Newton center completely embraces this. Pick up a random gift, find your next literary adventure, plug in your laptop, and cram for an exam armed with a double espresso, or escape one afternoon in a comfy chair diving into a new book and a cold beer. The concept is genius and pulled off with style thanks to the Changing Hands Bookstore, Southern Rail, and the historical location that was Beef Eaters.
Old Town Scottsdale
Axis/Radius did the job for an unprecedented length of time in Phoenix, providing many a night of dancing & possibly poor decision making. But the new go-to Scottsdale girl on the block is Bottled Blonde. It's a huge venue with multiple bars right in the heart of Old Town. Dress down or dress up and you'll fit right in.
Old Town Scottsdale
Haven't heard of Livewire yet? Then let us be the first to fill you in on the big news about Phoenix's 1,200-person-capacity concept. Evening Entertainment Group is opening an unprecedented spot just under the wire to qualify as one of the most Important Bar and Restaurant Openings of 2014 with the Mazelpalooza event opening Christmas Eve. Livewire will be Arizona's one-of-a-kind, nightclub, concert venue, bar, and catered private event center all in one. Livewire will host huge-name bands, DJs, and celebrity events. Things get cooking with Jeff Bridges & The Abiders on January 9th.
Tempe
We humans enjoy two things: fun and food. The Yard does both really, really well. There's a menu from the folks at Culinary Dropout, you can challenge a friend to a round of bags or ping pong, lounge on a ton of comfy couches, or catch a game on the dozens of TVs. We know there are plenty of people out there dying to rag on Fox Restaurants for their domination of Phoenix, but when it comes to doing F&B, the fledgling scene in Phoenix 10 years ago would have been at an utter loss without them, and with the continued expansion of such great concepts as The Yard today.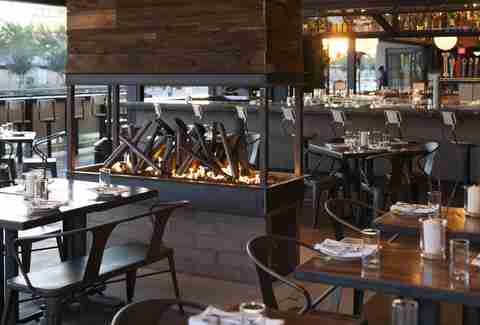 Uptown Phoenix
Classic, elegant, and insanely delicious, we can't thank Chef Justin Beckett of Beckett's Table enough for bringing Southern Rail to Phoenix. The menu is expertly crafted well in advance to include local produce, meats, and ingredients, but is gently tweaked on the fly to our culinary delight.
Old Town Scottsdale
The hipster crowd in Old Town has felt SO left out... until now. Exposed cinder walls and beam ceilings never felt so cozy. Being furnished with vintage mismatched furniture identical to the stuff in our Grandma's storage unit and the fact that the only matching pieces of furniture here are the painted metal folding chairs both make for a laid-back vibe typically reserved for the Downtown Phoenix or the Tempe area. It's a change of pace for the area, and a welcome one. 
Sign up here for our daily Phoenix email and be the first to get all the food/drink/fun in town.