Phoenix, being as big as Phoenix is, has a lot of neighborhoods, and a lot of great food in those neighborhoods. But what if, due to some truly diabolical, Twilight Zone-level car trouble, you could only eat & drink in ONE Valley 'hood for the rest of time? Which would you choose?! Well, we did the math for you, and power ranked the 10 best against each other...
Recommended Video
This Restaurant Gives Brunch a Punjabi Twist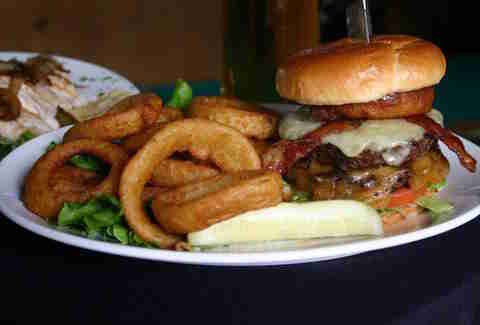 10. Ahwatukee
Ahwatukee is one of Phoenix's hidden gems, and while not a dining hotspot, it does have some great food and drink options that should not be overlooked. Great restaurants are easy to find here: Ruffino, CK's Tavern & Grill, and Cactus Jack's to name a few.
9. Downtown Chandler
Downtown Chandler is the place to be for a trendy, yet down-to-earth vibe. While the area is still developing it's already showing signs of being a culinary hub. It's pretty much required that you visit SanTan Brewing while you're there, but Bourbon Jacks Bar & Grill and Charm Thai are great options, too.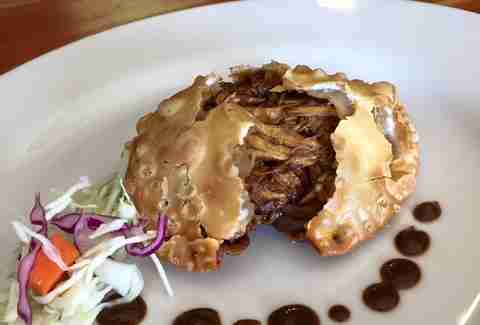 8. Downtown Mesa
Downtown Mesa is like the red-headed stepchild of the Phoenix metropolitan area's downtowns that never gets the recognition it deserves. It's all pretty casual, but it's worth checking out Republica Empanada, il Vinaio, and Queen's Pizzeria.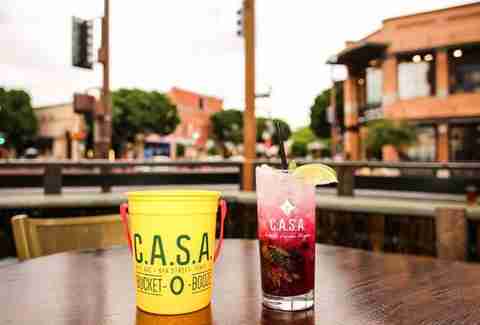 7. Mill Avenue
For some, Mill Avenue might be the number one drink neighborhood in the state -- that is if you're into swarms of college kids and cheap drinks. As far as bars go, we recommend you hit Cue Club, Gringo Star Street Bar, and CASA Sunbá. The food here isn't bad either, especially at La Bocca.
6. North Scottsdale
For the most luxurious dining experience available head to North Scottsdale, where the food and drink are as top quality as it gets. La Hacienda within the Fairmont Scottsdale Princess is a great spot for food and drinks. While it can be difficult finding local fare here, we do love the chains White Chocolate Grill, Fleming's, and Tanzy.
5. Downtown Gilbert
When out near the farms, do as the farmers do and head to popular Gilbert restaurants such as Joe's Farm Grill, The Farmhouse, or Joe's Real BBQ -- to name a few. The simple, homestyle dishes downtown Gilbert is known for are high quality and anything but boring. As for the drinks... there's a reason why we're ranking.
4. Downtown Phoenix
Downtown Phoenix is quite unlike most major city's downtowns, but it's a lot of fun in a hipster, underground kind of way. It's home to the shining star of Arizona Pizza, Pizzeria Bianco, as well as Hanny's and the Compass Arizona Grill, which is known for its swanky atmosphere and revolving restaurant experience. As far as bars, there's plenty to choose from -- for the aforementioned hipster vibe we recommend anything on Roosevelt Row.
2. Arcadia
For local neighborhood spots that are on trend, yet comfortable check out Arcadia. Award-winning Crudo is a no-brainer for modern Italian food anyone would enjoy. Be sure you also check out La Grande Orange Grocery & Pizzeria for the best takeout pizza ever, and The Henry for a slightly upscale dining experience you won't forget.
1. Old Town Scottsdale
Scottsdale houses some of the Valley's most delectable food options and Old Town is a bar and restaurant haven, with plenty to choose from. Cocktail-wise, you have to check out The District, AZ88, and the classic Coach House. For food, there's too many to list here, but we recommend Barrio Queen, Olive & Ivy, or Cowboy Ciao.
Sign up here for our daily Phoenix email and be the first to get all the food/drink/fun in town.