Courtesy of El Chorro Lodge
Courtesy of El Chorro Lodge
This spot was originally developed and built as a school for girls by John C. Lincoln for his own daughter in 1934. But the school was extremely short-lived, and in 1937 it was sold and converted into a restaurant and lodge. Early patrons included Clark Gable and David Wright, Frank Lloyd Wright's son. In 2009 the space was revived again, and with those new renovations El Chorro Lodge became the first Arizona resto to earn a LEED certification (that means it's sustainable, green, and innovative). In addition to the huge patio, the PV spot even has a bocce ball court to go with its excellent food.
Breakfast is the most important meal of the day. And this breakfast spot has received national attention for its extremely well-made offerings. Everything's under $11, and unlike other joints who have jumped on the breakfast/brunch bandwagon and overcharged for their burnt bacon and carton OJ, Matt's is showing people that diner-style staples can be fresh, delicious, and still cheap.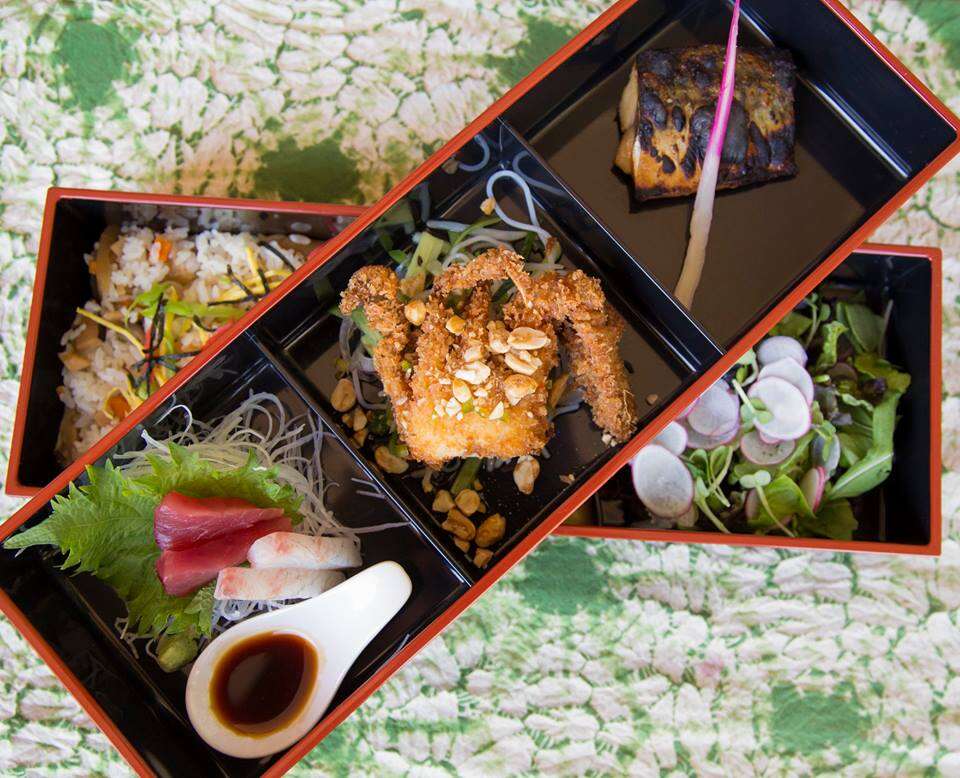 Hailing all the way from Tokyo, Japan, Chef Nobuo Fukuda got his culinary start at Benihana. Fast-forward to 2002 when he opened the Japanese tapas bar Sea Saw (which, we should note, won him a James Beard Award), and Fukuda was catapulted into the spotlight. Today, Nobuo at Teeter House continues to push the boundaries of modern Japanese cuisine with creativity and care -- we recommend you request the omakase (a multi-course meal prepared by the Chef himself according to the day's best ingredients) and that you book at least a couple of weeks in advance.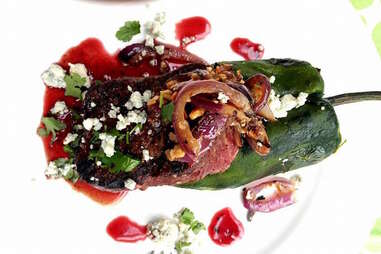 Phoenix's Chef Silvana Salcido Esparza and her team of chefs are changing that way that people --both locals and out-of-towners -- think about Mexican food. If you're looking for chips and salsa at your table, or nuclear-yellow American cheese you won't find it here. Instead, you'll have barrio-style guacamole, sprinkled with pomegranate, and 24hr pork pibil marinaded in sour orange. The four-time James Beard Award nominee has also had a big impact on the Phoenix community -- she's worked with artists and muralists from around the city to bring life, color, and culture to one Phoenix street, Calle 16.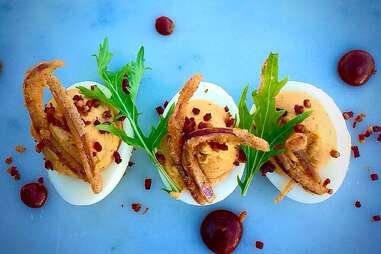 Chef Justin Beckett has been working around food since he was 14, and while the rest of us were playing video games and sneaking into our parents' liquor cabinets, he was developing his trade. Beckett's Table has strong ties to the community, from the winegrowers to the local farmers, and the restaurant proudly supports independently owned businesses. In 2014, Beckett opened Southern Rail in the old Beef Eaters space (RIP). But we think the space, called The Newton does it justice.
Mrs White's has the best soul food Phoenix has to offer. Period. Catfish, fried chicken, pork chops, okra, lemonade, Kool-Aid, you name it. If you haven't dined at this Phoenix spot where the menu is written on the wall, do yourself a favor and check it out. The resto has been in business for more than 50 years, and current owner Larry White got his start here bussing tables. You might known Larry as Lo-Lo (as in Lo-Lo's Chicken and Waffles). Well, he learned everything he knows from his grandma, Elizabeth White, and he first put chicken and waffles together in her cafe's kitchen.
Chef and co-owner Charleen Badman is one of Arizona's most notable chefs. In 2014 and 2015 she was a James Beard Foundation best chef southwest-nominee. She's also spent time at New York's Lobster Club and the Greenwich Village restaurant, Inside. For the past five years she's been here in The Valley cooking with locally grown ingredients and putting together globally accented seasonal menus, but FnB's menu spans far beyond the food -- the wine selection is unbeatable, offering Arizona's best wines (though if you must sip something from out-of-state, you can opt for FnB's "Plan B" wine menu).
Acting like a kind of weird time-jump to the '50s, this Phoenix steakhouse has been in the biz for over 65 years, and let's face it, not much has changed. Sure, there have been some changes that some old-timers and devotees haven't been happy about, but Durant's is still one of Phoenix's most iconic foodie staples, and an essential part of the fabric of the restaurant community.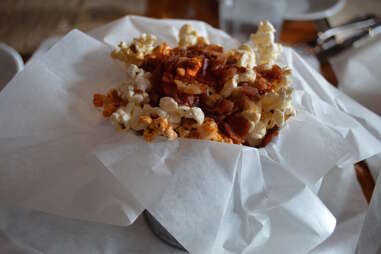 Mother Bunch has got two lady powerhouses at the helm: owner, and self-proclaimed beer geek, Julie Meeker, and brewer Holly Arguello, who together set the Phoenix microbrewery apart from the competition. And yes, it is a brewery -- but you can still get a meal here. They've got more than just bar food; think huge slow-roasted pork belly sourdough sandwiches, fiery three alarm burgers, and jumbo beer-marinaded shrimp. In an industry that's tough for women to break into, these two are showing just what can be achieved.
DeSoto isn't exactly a single restaurant, and nor is it strictly a market either. It's a huge shopping hub and grocery outlet where you can get that fresh produce turned into a delicious meal before you eyes. Here, people from around The Valley can come to eat & drink local from spots like DCM Burger Bar, Yardbird + The Larder, Walrus & The Pearl, Tea & Toast, Adobo Dragon, Radish, and more. In no other place in the Valley is there such a concentration of food talent.
More than almost any other place in recent memory, Pizzeria Bianco has put The Valley on the national culinary map by putting out some of the finest pizzas in the country. People will line up for hours for a pie, and by all accounts it's more than worth it.
Sign up here for our daily Phoenix email and be the first to get all the food/drink/fun in town.
Lauren Topor is a Phoenix writer who will gladly take Chef Silvana's Barrio-style guac instead of chips and salsa. Follow her: @LaurenTopor.