Sure, we've told you about the best burger spots in Phoenix, and we've told you about the best burger spots in Arizona, but neither of those lists takes into account the most critical factor in getting a decent burger: your location. Well, that's why we put together this list of the best burger spots in whatever Valley 'hood you happen to be in.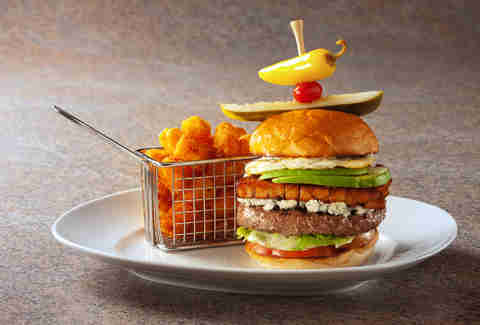 Old Town Scottsdale
Relish Burger
Address and Info
Relish Burger, located in The Phoenician, is the gold standard of burger restaurants in Scottsdale, and its Cobb is one of the best things on the menu. The grilled Kobe burger is loaded up with bacon, heirloom tomato, blue cheese, avocado, lettuce, jalapeño ranch, and a fried egg, all bound together by a brioche bun.
Arcadia
The Stand Burgers & Tacos
Address and Info
You've probably heard the best place to get a burger in Arcadia is The Stand Burgers & Tacos, but for your own good we'll tell you one more time because it is THE BEST. The small restaurant may not look like much, but The Standard is the kind of perfect-yet-simple burger other chefs dream about -- just a ground beef patty with lettuce, tomato, onion, pickles, and house sauce -- and it's incredible.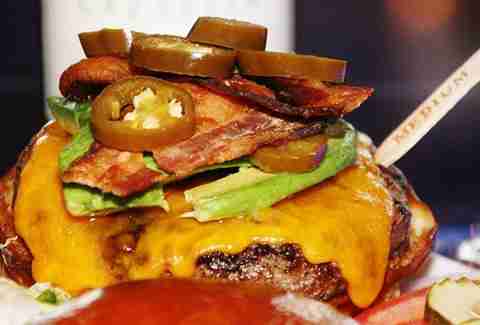 Biltmore Area
Delux Burger
Address and Info
The Delux is one of a kind; it's a juicy beef patty topped with top-shelf ingredients like Gruyere and Maytag blue cheeses, applewood-smoked bacon, arugula, and caramelized onion. If all of that sounds a little diet-defeating, you can skip the carbs and have this burger in a lettuce wrap.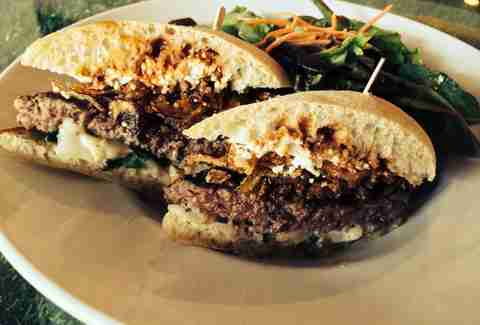 Downtown Phoenix
FEZ
Address and Info
Hummus is an underused ingredient on burgers, and FEZ is happy to prove it, by loading its Tangle Burger with the stuff (along with herb pesto, oven-dried tomatoes, red onions, and manchego cheese). The doubters will get to each both a delicious burger and their words.
Downtown Gilbert
Zinburger
Address and Info
While Arizona-based Zinburger is a Valley-wide favorite with multiple locations, it's a star within the Downtown Gilbert culinary scene. The classic Zinburger with manchego cheese, zinfandel-braised onions, lettuce, and mayo is a must-try, regardless of which location you visit.
North Scottsdale
Hopdoddy
Address and Info
Hopdoddy reminds you that Phoenix has a lot of great burger joints, and there are A LOT of fantastic burgers on the Hopdoddy menu... but the Primetime is something special. It's made with Texas Akaushi beef (a type of Japanese Wagyu cattle raised in Texas thanks to a loophole in the US-Japan trade act), Brie cheese, truffle aioli, arugula, caramelized onion, and steak sauce.
Downtown Tempe
The Chuckbox
Address and Info
Chuckbox is a Downtown Tempe classic, and the Tijuana Torpedo is what got it there. This inventive number features spicy Jack cheese, green chili, and a ground beef patty on a torpedo-shaped bun.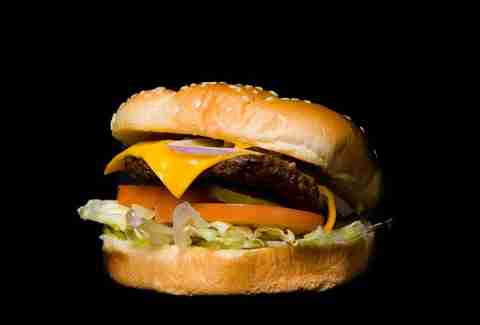 Mesa
Lenny's
Address and Info
Lenny's is a favorite across the state, but especially so in Mesa, and this BBQ beefwich with cheddar cheese, bacon, an onion ring, lettuce, and tomato is the standout on the menu here.
Downtown Chandler
SanTan Brewing
Address and Info
One might be tempted to think that simply mixing two comfort foods together wouldn't necessarily produce a dish that was twice as comforting and delicious... and they'd be wrong. The proof? This mac & cheese burger, loaded with beer cheese (from the onsite brewery, no less) and slapped on a pretzel bun.
Sign up here for our daily Phoenix email and be the first to get all the food/drink/fun in town.
Jamie Killin is a Phoenix writer who has vowed to never eat a bad burger again. See if she makes it: @JamieKillin.