Phoenix is a great town for restaurants, and a great town for motorized vehicles, and eventually the two things were inevitably going to come together -- thankfully not in the uh-oh-Grandma's-driving-again-type way, but rather in the far more pleasing food-truck kind of way. With that in mind, here are the finest rolling restos in The Valley...
Recommended Video
Debatable: Is Shake Shack Really Fast Food?!?
What you're getting: Steak and Bleu quesadilla, w/ carne asada, pico de gallo, bleu cheese, and Jack cheese
Winner of AZ Central's 2013 "Best Food Truck" award, Luncha Libra offers an ever-changing menu with everything from Mexican food to Asian-inspired cuisine. Despite the always-evolving menu, you will typically always find its perennially good quesadillas, salads, and fresh fruit juices.
What you're getting: The Cheesy Mac; a combination of macaroni and cheese and grilled cheese w/ sharp cheddar, BBQ pork, and caramelized onions
The Grilled Cheese Truck does, well, grilled cheese. You can add anything from Fritos to sliced apple to basil and it even offers dessert versions of its legendary grilled curds (the Mom's Apple Pie Melt has sharp cheddar w/ brown butter, caramelized apples, and candied walnuts).
What you're getting: The Chicken Jamburrito -- chicken etouffee, jambalaya rice, smoked Andouille sausage, Creole sauce, lettuce, and cheese, all in a warm tortilla
Named best food truck of 2014 by Phoenix New Times, Jamburritos is a Cajun grill on wheels that's about as New Orleans-y as things get here in Phoenix. Amongst the Jamburritos and tacos, you'll find classics like jambalaya bowls and a killer Texas Toast Catfish Sandwich.
What you're getting: The Traditional Style Maine Lobster Roll, duh
If you thought you couldn't get great seafood in Arizona, you thought wrong, The Main Lobster Lady brings everything from different kinds of lobster rolls to shrimp puffs. All items are made from scratch with nearly all-local ingredients. We leave it to you to guess which one is flown in from the coast.
What you're getting: Kale Me Crazy (a perfect green juice), or a cold-brew ice coffee
If you want something a little lighter than the usual comfort-oriented food-truck meal, look no further than Naturally Sweet. At this truck you'll find all different shakes, juices, and all-natural ice creams.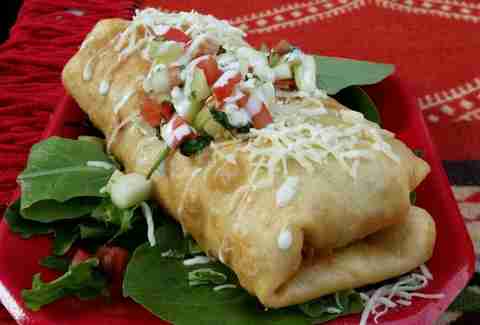 What you're getting: The Jazzy; a traditional fry bread topped with grilled steak, pinto beans, spring mix, mango, cucumber pico de gallo, and chipotle sauce
Emerson Fry Bread is the go-to spot for authentic Indian fry bread in town -- you can look forward to pairing the delicious bread with red and green chile tacos and carne asada.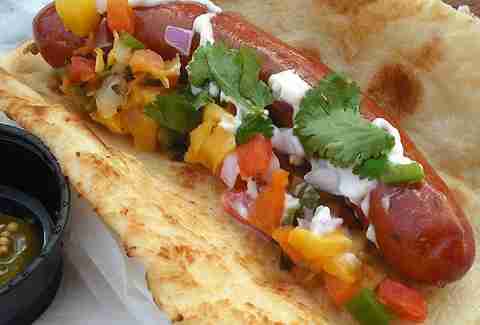 What you're getting: The Aiko, topped with mango chutney, jalapeños, red onions, cilantro, and mayo
Short Leash does dogs, and does them well. You can try one of its six signature numbers, or create your own with toppings ranging from Sriracha to bleu cheese. Then throw on some sides, like the fried pickles, chips, or cole slaw just for good measure.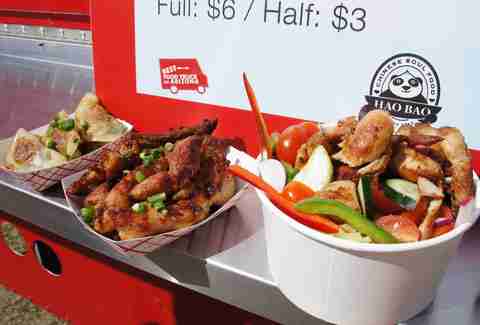 What you're getting: Signature Dumplings
Asian-inspired cuisine can seem rare amongst food trucks, but Hao Bao gets it just right. All items are simple, authentically Chinese, and handmade -- and amazingly, Hao Bao also prides itself on being as nutritious as it is tasty.
Sign up here for our daily Phoenix email and be the first to get all the food/drink/fun in town.