One of the most confusing things about Mexican food in the Southwest is making a very important distinction between Mexican food (from Mexico), New Mexican food (from the US), and New Mexican food (from Mexico City/the 21st century), which are all totally different things that no one thought to re-name yet. Okay, now that we've got that straight, we can dive into the best spots The Valley has to offer...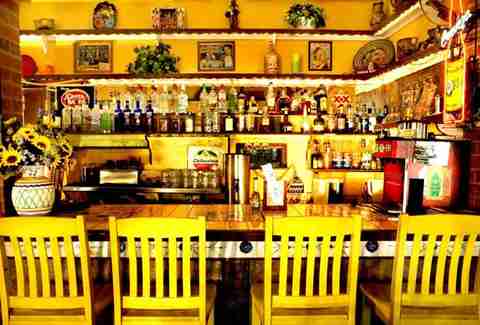 Old Town Scottsdale
It may be a hole-in-the-wall, but you can pretty much throw a dart at this menu and leave satisfied. If tacos are your bag, go for (in this order) the shredded beef, the chicken, and then the fish, and finish it all with an order of the old-school sopaipillas.
What you're getting: The Poblano Cream Chicken Enchilada is a delicious mix of mild poblano, a light & fluffy tortilla, and chicken somehow prepared in a style that it is evenly distributed throughout the enchilada.
Various locations
The name isn't just a marketing technique -- Rosa's grandson opened the first Tia Rosa restaurant in Mesa in 1991 exclusively using Rosa's homegrown Mexican recipes, and the decor matches the traditional-ness of the menu. Sadly, one of the Tia Rosa locations just burned down... but they are working to reopen soon, and there are two more locations throughout the East Valley.
What you're getting: Anything including the words, "carne asada"
Various locations
Unsuprisingly, these guys do two things really well; tacos & tequila. With the vast shelves of 'quila, you can create approximately one million variations on the margarita. Their new Mexican dishes cut back on the grease and lighten things up with the freshest veggies and cheeses, and their happy hour comes with as many rounds of tacos as you can handle.
What you're getting: The Slow Cooked Bar-B-Q Pork tacos have won awards, and rightly so.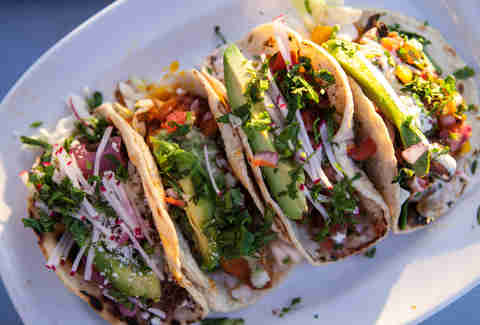 Central Phoenix & Gilbert
Are you young, love Mexican food, and have great taste? Joyride it is! Despite the newness, the cuisine sticks to the traditionals (chicken mole, etc.), but does them really well.
What you're getting: The Crispy Fish tacos are beer battered, and insanely good.
Uptown Phoenix
With three colorfully decked dining rooms, Barrio's been putting out authentic Mexcan for the last 12 years, and doing it really well. Boasting 205+ tequilas, and an extensive food menu to match, it even has a Sunday brunch menu complete with an entree dubbed Huevos Divorciados (which differs from the classic huevos rancheros because the eggs are prepared separate of one another, and they sub hollandaise for a salsa mix).
What you're getting: Cochinita Pibil Tortas topped w/ pickled red onion
Biltmore
Yes, this place is all about breakfast. There is an entire portion of its menu dedicated to "the art of hollandaise". Unlike most breakfast spots with that naggy request for "no substitutions", Snooze actually says, "We encourage your custom creations", not that it's needed however. Also, don't think because we're talking breakfast that the drinks menu is limited to mimosas and Bloodys. Plan on sampling the Dharma Rum: a Chai Latte, rum, whipped cream, and pumpkin spice glass of deliciousness.
What you're getting: Chilaquiles Benedict
Uptown Phoenix
From a man who bears a life-long obsession with enchiladas (sure, why not), Gadzooks is a choose-your-own-adventure spot boasting possible ingredients like beer-braised bison, Chihuahua cheese, and "blended habanero lava" -- and as weird as they may sound, they are fantastic.
What you're getting: Literally whatever takes your fancy
Uptown Phoenix
Featuring an easygoing, wood-decked vibe, Gallo offers up a range of modern Mexican bites ranging from breakfastings (eggs & chorizo w/ refried beans, anyone?) to wild shrimp ceviche to a margarita and pisco menu (which the daily happy hour makes even more attractive).
What you're getting: The Wood Grilled Fish
Sign up here for our daily Phoenix email and be the first to get all the food/drink/fun in town.