To outsiders, Phoenix may not seem like a pizza city. But then again, they also think cars with leather seats are a good idea, so their opinion isn't to be trusted. Truth is, not only do we have some good pies here in town, but we've also got some of the finest and most inventive in all the land. From avocado pies, to ones with Spanish almonds, these are the places responsible for our shining pizza scene.
Tempe (& other locations)
It's hard to imagine someone being an Arizona resident and not having at least a few Oregano's experiences. It's been an Arizona go-to since it opened in 1993, and you can get virtually any style of pie here, whether it's stuffed, thin crust, or pan pizza. But honestly, all you really need is any sort of Chicago-style stuffed pizza.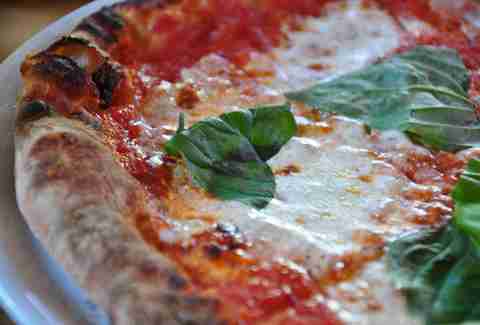 Downtown Phoenix (& Biltmore)
OK, so let's just get this one out of the way: Bianco has become an award magnet since opening in '88; Chris Bianco is now a James Beard winner; and Phoenicians are still totally willing to line up for hours at a time just for a table. Stop on by and order the simple margherita. It's all you'll ever need.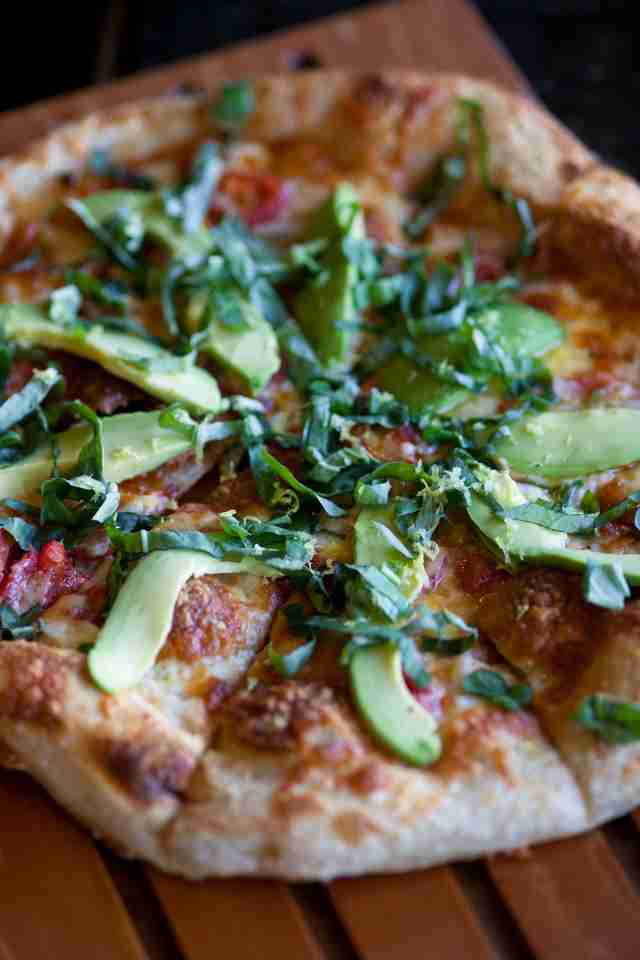 Arcadia
La Grande is a charming blend of a grocery store, pizzeria, bakery, and gift shop, and it's all somehow more delicious than the sum of its parts. The pizzas are unsurprisingly great (even that Avocado Pizza), and they're also unique in that most of them can be ordered vegan or with a gluten-free crust.


East Mesa (& North Scottsdale)
Vito, a native Italian, put together his menu by plundering his own family's recipes -- and it totally worked. He opened his first location in '86, and there's barely been a blip on the quality-control radar since then, putting out consistently fine pies night after night. If you're a meat lover, here's your spot. Get the Vito's Meat Lover: Italian sausage, pepperoni, Canadian bacon, and homemade meatballs.
Downtown Phoenix
Having been in the neighborhood for over a decade, Cibo is an undeniable Downtown Phoenix favorite, with every kind of gourmet Neapolitan pizza you could ever want. It's housed in a charming 1900s bungalow in the heart of the city, and serves one of the best Pomodoro Fresco pies around (mozzarella, grape tomatoes, and basil).
Central Phoenix (& other locations)
If you're looking for a traditional Chicago-style pizza, look no further than Spinato's (or, like, Chicago). Ken Spinato opened the first location way back in '74, and since then it's become a family business with multiple Valley locations. Fortunately, despite all its growth over the past 30 years, it's kept its quality, which is no small feat -- largely thanks to the Mamma Spinato's "Signature" Fresh Spinach, topped with fresh spinach, tomatoes, garlic, mozzarella, and a secret blend of spices.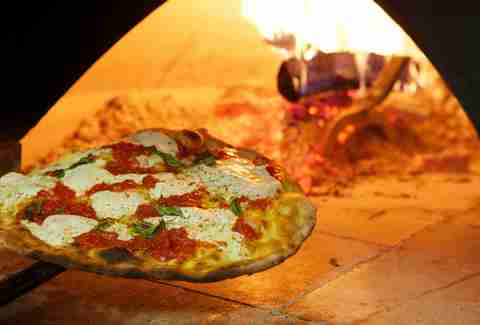 Glendale
When a spot's finest pizza is the margherita, it's either a bad sign, or a really, really good one. In the case of Forno, it's the latter. These suckers win awards, and it's probably because the chefs follow in Bianco's footsteps by making their own mozzarella, bringing in Italian tomatoes, and cooking the end product in a brick-built, wood-fired oven.
North Phoenix (& other locations)
When you just want a quick, tasty slice, Venezia's is hard to beat. You can get a hearty slice for a mere $2.50 anytime, and between its low regular prices, coupons, and daily discounts, it'll never make you feel like you've overpaid -- especially for the quality of the pizza. The Park Avenue is a New York-style number topped with artichoke hearts, spinach, garlic, tomato, and grilled chicken. It's, as you might have guessed, wonderful.
Downtown Tempe
Moving slightly upscale to the traditional pizza joint, Bocca boasts a Mediterranean-inspired menu (with some real stunners on it) and a classy wine bar atmosphere. We can't say enough about the Chicken Pesto. This pizza has all your favorites: bacon, mozzarella & fontina cheeses, caramelized onions, and of course, chicken. All topped with truffle oil!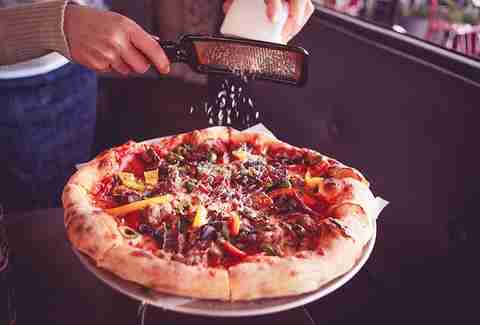 Central Phoenix
You probably spent years of your life mourning the fact drive-thru pizza isn't a thing -- until you discovered Federal Pizza. Not only can you pick up a pie to-go without even leaving your car, but it's high-end pizza you'd never get from a delivery service. Oh, and it gives you a suggested beer pairing for whatever toppings you choose. So go and grab yourself The Answer (yes, that's what it's called): spicy sausage, apple, gorgonzola, spinach, candied pecans, and fennel.
Old Town Scottsdale
Craft 64 is a spot that has not only some of the best pizza in town, but also great beers to boot. Stop by and get the best of both worlds, paring a wood-fired pizza with a cold craft beer. This place uses only local, organic ingredients, and even makes its own mozzarella from scratch every day. Try the Spain: chorizo, Spanish almonds, cured olives, and a mild hot sauce... on a pizza!
North Scottsdale
Wood-fired, thin-crust pizza lovers rejoice! Lamp is here to save you. The menu breaks up the pizzas by white (without tomato sauce) and red (with sauce!), and has 20 different kinds to choose from. Order the Stacy's Mom: it's a white pizza topped with just garlic and ricotta, and it has got it going on (get it??).
Sign up here for our daily Phoenix email and be the first to get all the food/drink/fun in town.