Beckett's Table
Beckett's Table
Sure, during the summer months, everyone in The Valley cooks, but it's only the city's chefs who continue to do so all year round, helping to forge a world-class culinary scene while they're at it, and one that's getting better all the time -- so we thought we'd pay a little homage to the spots, both classic and new, that made Phoenix's resto scene what it is today...
Arcadia
Though a recent addition to the scene, Beckett's Table has rapidly become a local icon, with every detail, from the misters on the patio to the leather-topped stools at the brick-lined bar, thought through -- and that attention extends to the menu, too, which boasts an ever-evolving (and ever-changing) array of modern American classics.
What you're getting: If the chicken dumpling soup is on the menu, get it, but whatever happens, you need to finish the meal with the chocolate dipped bacon s'mores.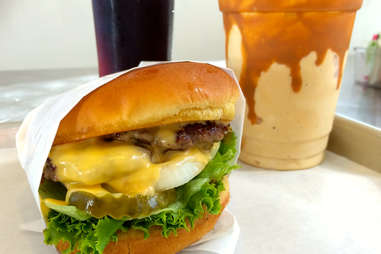 Arcadia
Getting beef from hormone-free cows reared so locally that it never needs to see a freezer is difficult -- but The Stand does it. And The Standard burger w/ cheese is a double patty of beef that's been ground a few hours before your arrival and cooked so perfectly, you'll need to annihilate at least four napkins before you're done. When it comes to its hand-spun shakes, head straight for the Salted Dulce De Leche, equipped with a suitably gigantic straw.
What you're getting: The Standard burger is anything but standard.
South Scottsdale
Steeped in a laid-back atmosphere aided by wood floors and an open kitchen, P&P doesn't seem like the place to find a culinary masterpiece, but trust us, as soon as you order the little neck clams with a side of its daily featured tots (!) you shall soon change your mind about that. Also worth mentioning? It's open till 2am every single day, and has a special "drinking food " menu.
What you're getting: The confit pork shank is every bit as good as it sounds.
Various locations
A solid-gold, hands-down Phoenix classic, Postino's locally revered status is all the more impressive considering how it's managed to expand out into four individual, unique branches that retain the essence of the Arcadia original -- an intimate, classy wine bar, with an ever-rotating bottle list (plus a great beer lineup), and a solid menu to match.
What you're getting: Pretty much anything from the bruscetta menu
Downtown Phoenix
A former food truck turned brick-and-mortar, Leash chose to smartly stake itself to a spot next to the Phoenix farmers market, and use the freshness found there to spin out a slew of delicious dog varietals, including Breakfast Corn Dogs (dipped in pancake batter), and Bacon-Wrapped Cheddar Brats.
What you're getting: The Bratwurst Stuffed Pretzel is a brat slow-cooked in Four Peaks Kilt Lifter, then loaded with sauerkraut, onions, bacon, Swiss cheese, and deli mustard on a house-made pretzel roll.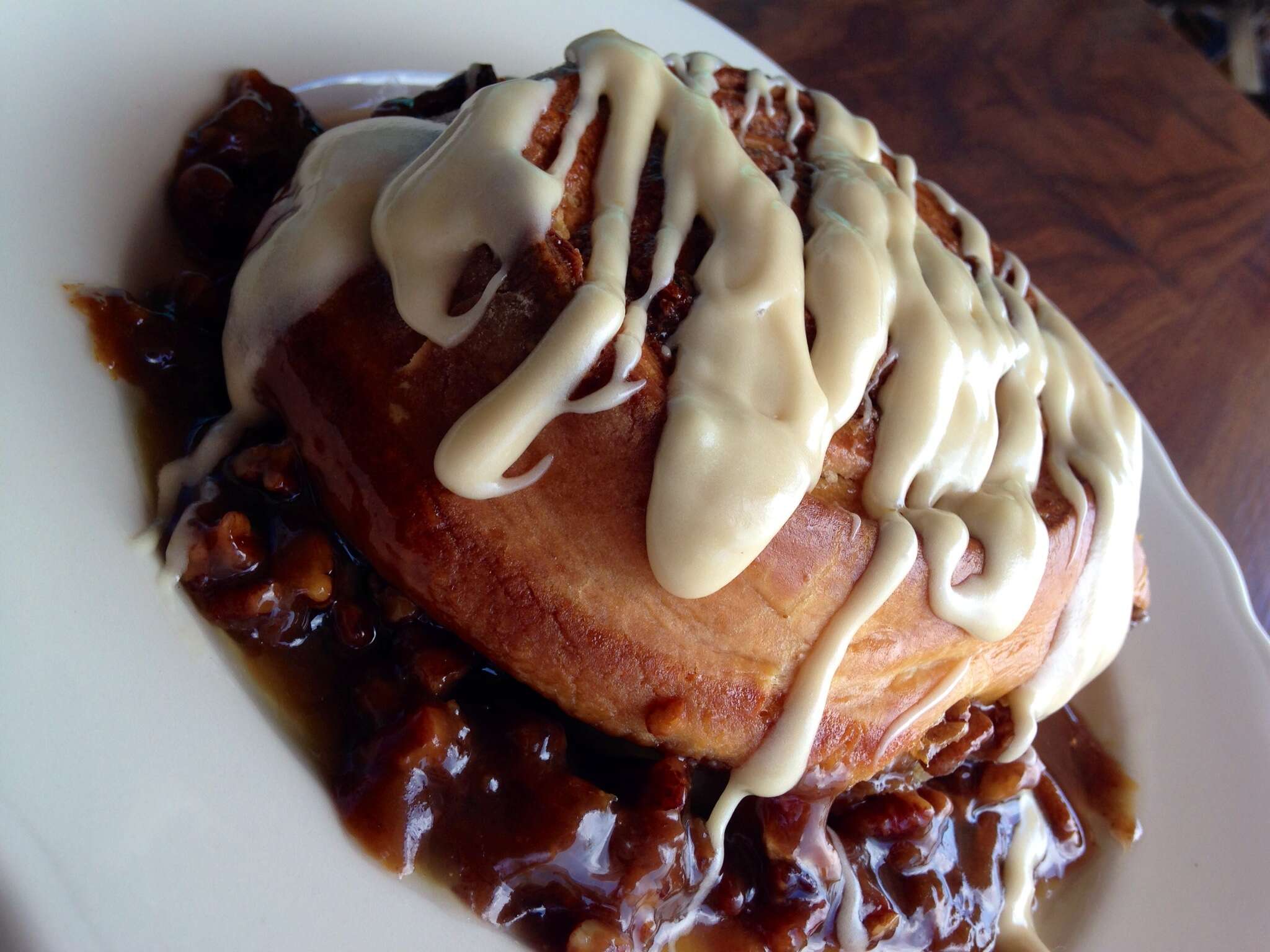 Uptown Phoenix
The newest resto expertly and meticulously crafted by Chef Justin Beckett (yes, of Beckett's Table) takes on both the flavors and the classic decor of the American South. And while the Rail's brunch menu puts any other brunch spot to shame, that's not even the best part; you can also enjoy the adjacent Changing Hands bookstore/bar while you wait for a table.
What you're getting: The smoked chicken & grilled andouille gumbo ya ya is highly recommended.
Downtown Phoenix
Imagine a grown-up frat party with really good food, un-sloppy drinking games, and craft beers from kegs poured into a real glass rather than a Solo cup, and in fact, nothing frat-y whatsoever, and you have The Yard. Yes, there is cornhole and ping pong, and the food is from the vaunted Culinary Dropout, but this spot has definitely graduated to the big time.
What you're getting: Its Shrimp & Pork Belly Ramen might actually erase a lot of bad college food memories, permanently.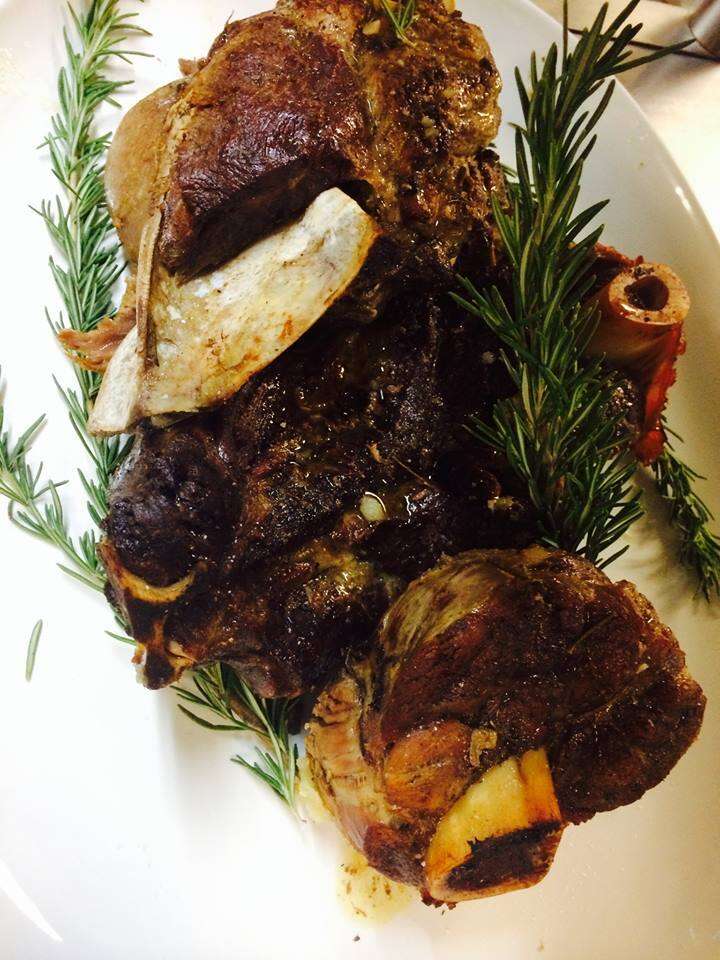 Tempe
The fact that Caffe Boa resides on Mill Ave is highly misleading. Forget the Sun Devils madness, fight for some parking, and sip on some expertly selected wines and you'll realize what a catch this place is, for such an unsuspecting location. The menu changes daily depending simply on the ingredients available in the kitchen (but stays with the theme of Italian modern), and the chefs serve as many dishes with locally grown or raised ingredients, beers, and wines as humanly possible.
What you're getting: Get the waiter's recommendation, trust us.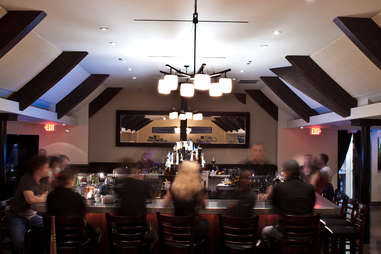 Old Town Scottsdale
Okay, first, the food -- it's delicious, inventive (Pork Belly Pastrami, Truffle Grilled Cheese, etc.), and worth the trip. And now, what you'll be drinking with the food -- because the cocktail program is so good, that barkeep Brandon Casey's "Star Spangled Banner" cocktail was commemorated at the Smithsonian Museum. And the cocktail menu features the likes of an equally tongue-pleasing Manhattan w/ walnut & cherry bitters.
What you're getting: Its short ribs are coffee-rubbed, and coated in a cherry BBQ sauce.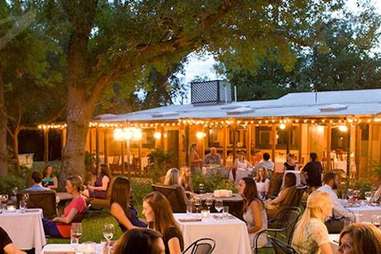 South Mountain
Quiessence is a no-kids-allowed, super-romantic date spot that can put a car payment-sized dent in your bank account, but it is absolutely worth every bit of it. Set in a tiny renovated home at the far end of The Farm at South Mountain, it's so intimate it'll make you actually use the word "intimate" in a spoken sentence. Expect your server to know every obscure ingredient on the modern European menu...
What you're getting: The tasting menu is obviously a must, but if you're going a la carte, go for the pan-seared Mangalitsa Pork Chop.
Scottsdale & Biltmore
This spot was one of the first mainstream restauranteurs to venture down the road of locally grown and sourced produce & meats in the valley. The menu covers everything from Ahi tuna steaks w/ ponzu to a spit-roasted chicken covered in pan drippings, while the beer & wine menus both feature several drafts.
What you're getting: Southern shrimp & grits.
South Scottsdale
A lunchtime stalwart for 42 years, DeFalco's is part deli, part boutique Italian grocery store, part dine-in or take-out Italian resto -- and all amazing. The moment you walk in, you're given a delicious olfactory overload of Italian goodness, leading you towards its expansive menu or Italian classics.
What you're getting: The calzone is both huge and delicious.
Sign up here for our daily Phoenix email and be the first to get all the food/drink/fun in town.