Hot Dog from El Guero Canelo

| Flickr/Alyson Hurt
Hot Dog from El Guero Canelo

| Flickr/Alyson Hurt
Whoa. Hold on there, partner. Them's fightin' words. Who would dare designate dusty, sleepy Tucson as the best place to eat in Arizona over Phoenix, the state's largest city and capital? How could it be better than the budding, quirky culinary community in Flagstaff, too?
Ultimately, you'll be the judge, but several dynamics warrant a closer look at this historic, Old Pueblo-turned-culinary destination, including Tucson's recent award by the United Nations Educational, Scientific and Cultural Organization (UNESCO), as a City of Gastronomy, the first US city to attain the designation.
Tucson lies 107 miles, as the crow flies, southeast of Phoenix. The population of the Tucson area is about a quarter of the size of the Phoenix area. Some say Tucson has always lived in the shadow of the more modern metropolis.
But a funny thing happened while Phoenix was busy sprawling from one parched square mile to the next: It began attracting mega-chains in droves, like Buffalo Wild Wings, Olive Garden, and, most recently, Shake Shack. Meanwhile, Tucson was busy rediscovering its historical roots in farming and ranching -- and a dining and cocktail renaissance wasn't far behind.
Tucson has ancient history
As one of the longest running agricultural communities in North America, dating back 4,000 years, Tucson is and always has been a melting pot of peoples -- Native Americans, Spanish, Mexicans, Americans, Germans and others -- with strong bonds to the desert land. Where robust farming and ranching thrive, chefs and hungry diners follow, like honey bees to wildflowers. The fact that this rich culture of farming and ranching continues in an arid, dusty desert is a testament to the will of its people.
"I've always loved Tucson," said James Beard Best Chef Southwest (2000) Janos Wilder. "More now than ever. Social justice issues are strong here. We have so many local gardens. We have one of the largest food banks. We're teaching people who don't have the resources on their own how to grow food. This is an extremely supportive community."
Wilder landed in Tucson in 1983, and before he hired cooks, he hired gardeners for his eponymous restaurant, which had a celebrated, 29-year run. Known for blending indigenous, local ingredients with French culinary techniques, Wilder has been a cherished culinary leader of Tucson for three decades. He opened Downtown Kitchen + Cocktails in 2010, and earlier this year, he opened The Carriage House, a multi-use building around the corner from the restaurant that hosts pop-up dinners by other Tucson chefs and a cooking school.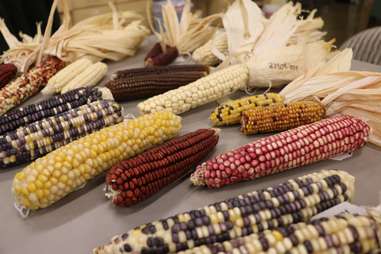 The city experiences a culinary awakening
Winning the UNESCO City of Gastronomy designation in 2015 shined a spotlight on the city in the shadow of Phoenix, but make no mistake, what Tucson lacks in size, it makes up for in might -- and heart and soul. The community spirit in Tucson is stronger than in Phoenix, or at the very least it is more focused. Tucson won the prestigious award only after an arduous application procedure -- three years in the making -- spearheaded by many educational and civic leaders in the community, including the University of Arizona and the City of Tucson, not to mention the culinary community.
Read through the application and it is obvious Tucson is rich in heritage foods, with more Slow Food International Ark of Taste foods (those grown well, cleanly, fairly, and sustainably) grown within 100 miles than any other city in North America: black Sphinx dates, tepary beans and chiltepín chiles, to name a few. Tucson is also home to Native Seeds/SEARCH, a 33-year-old non-profit seed bank and conservation organization dedicated to agrobiodiversity. Near downtown, Mission Garden is a living museum, four acres of dedicated Spanish Colonial, Tohono O'odham, Mexican and American food crops representing Tucson's agricultural heritage.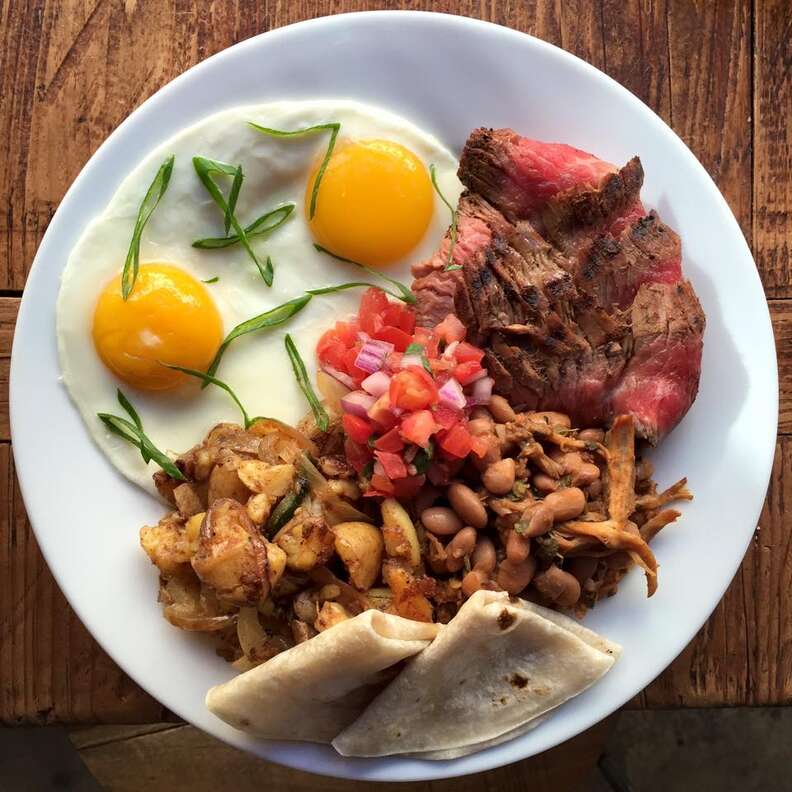 Tucson shines with rock star chefs
Tucson's multi-layered agriculture chops aren't the only reasons it deserves merit. In 1999, a forward-thinking group of restaurant owners formed Tucson Originals, an alliance of more than 30 independent restaurant owners, purveyors, and partners whose mission is to promote a culinary cultural identity unique to Tucson. And one could easily make a case that Tucson, an hour north of Mexico, has the best Mexican food in the state. From fancy fine dining Café Poca Cosa and newcomer Penca to hole-in-the-wall El Sur and Sonoran hotdog house El Guero Canelo, the options swing widely in Tucson's favor.
"As a chef," Wilder said, "Tucson provides a unique and diverse palette. We have amazing raw products to work with. I can work with products that have been grown for 4,000 years! For civilizations! Man! It has informed my cooking with a genuine deep sense of place and meaning. Of course, that means nothing if it doesn't taste good. And that's where chefs come in."
It wasn't just the farming vibe in Tucson that convinced Michael Babcock and Sloane McFarland (Welcome Diner, Welcome Chicken + Donuts, Phoenix) to open their third restaurant in Tucson.
"We saw an old diner for sale in Tucson on Craigslist. We jumped in the car and, 2 hours later, immediately fell in love with the vintage space," Babcock said. "We've been fans of Tucson for many years. Tucson has an abundance of all three things we love: food, culture and interesting buildings. Tucson is rooted in tradition and we decided to dig deep into the indigenous food culture for our menu there," said Babcock, who opened Welcome Diner Tucson in October.
But don't ask Babcock, who spends time in both Tucson and Phoenix, to choose one city over the other. "They're both unique and I love them both to death," he said. "If I had to describe them, I'd say Phoenix is a bit more generalist, a bit more international, and Tucson is more niche, more focused on locality and indigenous foods. But then there's this crazy Italian thing going on in Tucson because the mafia kind of help build the town in the '40s and '50s, so the Italian food there is really good."
Wilder plays elder statesman to up-and-coming young chefs and restaurateurs. He doesn't have to support chefs of other restaurants that might compete with his own, but he does so with unbridled enthusiasm.
"I've been to Welcome Diner [Tucson] twice so far, it's fantastic!" Wilder said. "I'm enthused by the current cohort of, not just chefs, but also growers, brewers, and winemakers. It's an entire community of young ones raising the bar."
The future looks bright
Many new restaurant projects have opened this year, or are opening now, or just on the horizon. Barrio Bread, a community-supported craft bakery opened a retail shop this month. Owner Don Guerra specializes in slow-fermentation and local grains, fitting into the heritage niche that Tucson represents. A former funeral home Downtown will morph into a swanky cocktail bar, courtesy of the folks behind Penca, the three-year-old Central Mexico-inspired restaurant on Broadway Boulevard.
The explosive growth of restaurants in Tucson doesn't seem to be slowing down, even though there have been a couple high profile closings this year, both from out-of-town restaurateurs. Proper, a concept from Flagstaff, closed in June, after a three-year run, although the remaining Flagstaff operations are thriving. More recently, Pizzeria Bianco closed after a two-year stint.
"There is much to celebrate in Tucson, especially when everyone comes together," said James Beard Best Chef Southwest (2003) Chris Bianco, who opened, then closed a branch of Pizzeria Bianco, his award-winning pizzeria based in Phoenix, where he has two locations, in addition to Pane Bianco and Tratto.
"It wasn't the right fit for us, that location," he said, "But we still have a presence in Tucson. We still have a mobile pizza oven and do catering. And my eyes are open, I'm just looking for the right fit," he said.
Is Tucson the best food city in Arizona? Bianco, arguably the king of Phoenix dining, doesn't take the bait. He thinks the question is divisive. The whole state is a treasure, he insists.
"You've got to embrace what you have," he said. "Phoenix is fantastic. Flagstaff is killing it."
Yeah, but seriously, is Tucson the best food city?
"Tucson is a total romance for me," Bianco said. "I still believe in it."
Sign up here for our daily Phoenix email and be the first to get all the food/drink/fun in town.