New this summer in Pittsburgh: octopus tacos, avocado toast, popcorn panna cotta, booze buckets, and grappa cocktails. Pittsburgh's restaurant and bar scene continues to grow with these 10 new spots featuring experienced chefs, ingredient-focused menus, locally sourced products, and fresh spins on old favorites.
Recommended Video
It's Worth Getting Sloppy For This Grilled Cheese Taco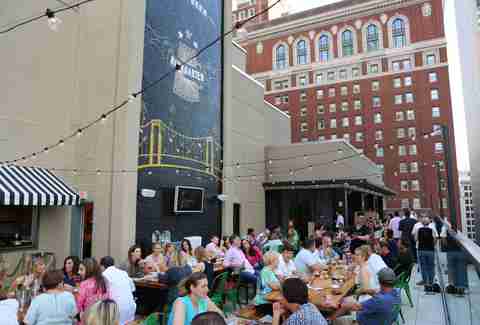 Downtown
What you're getting: Duchesse de Bourgogne
The rooftop patio atop Hotel Monaco has been packed all summer -- or, at least, every day that it wasn't raining -- and for good reason. The bar offers sweeping skyline views, an impressive selection of European beers, and mouthwatering bar snacks. A draft of the tart red ale Duchesse de Bourgogne pairs well with the sauerbraten, a beef brisket dish with mashed potatoes and sauerkraut.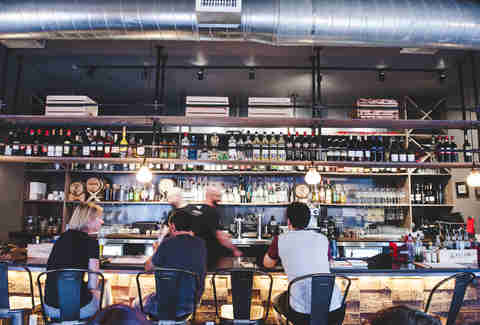 Lawrenceville
What you're getting: LaVanda
Grappa, the mainstay at Grapperia, is an Italian brandy made from the skin of grapes used in winemaking -- and it packs a punch. The Lawrenceville bar pays homage to the Italian favorite with a cozy atmosphere and a wide selection of grappa, along with amari (another Italian liqueur) and more familiar Italian beverages, such as limoncello and sambuca. Grappa cocktails are another option, like the LaVanda -- lavender-infused grappa, green pepper honey, and lemon juice.
Downtown
What you're getting: Fruit Roll Up
National bar chain Howl at the Moon descended into Pittsburgh over the summer, bringing the party to Downtown. The bar features dueling pianos, singers, and guitarists with their own renditions of songs like "Shake It Off" and "Ignition." Start the party with the Fruit Roll Up -- peach and apple vodka plus melon liqueur served in a giant bucket (share with a group of friends).
Lawrenceville
What you're getting: Yellowtail nigiri
Among the list of creations on the menu at Pan Asian Kitchen is one that joins yellowtail, wasabi, orange zest, Asian pear ginger slaw, and eel sauce. The Lawrenceville restaurant also specializes in innovative small plates and bowls, featuring noodles and dumplings. Pro tip: sushi rolls are $4 during happy hour.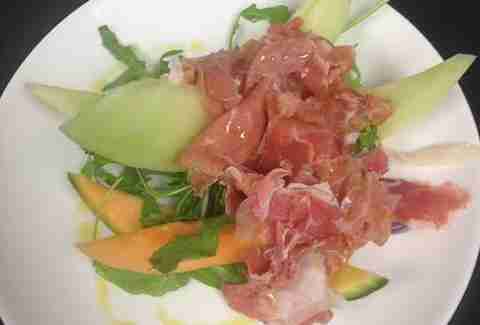 Lawrenceville
What you're getting: Filetto di maiale
Carnivores, prepare your taste buds for Italian restaurant Senti's dinner menu, featuring filetto di maiale (pork tenderloin with house-made sausage), chicken caponata, and tagliatelle with porcetta. Plenty of classic pasta dishes are on the menu, too, from fettuccine to lasagna to spaghetti. The wine bar is equipped with a high-tech wine dispenser and a long wine list. Save room for dessert -- budino al café, aka coffee pudding with glazed donut holes.
Lawrenceville
What you're getting: A PBR and a pizza
Spirit, a former Moose Lounge in Lawrenceville, is now part bar, part pizza place, part ballroom. The 10,000sqft space hosts events, such as pig roasts, roller derby, concerts, and Tune In Tuesdays (vintage MTV and classic game consoles). Beers from local brewers are on tap, along with $2.50 PBR pounders and $2.50 IC Lights. Order a pizza from Spirit's in-house Slice Island.
Bloomfield
What you're getting: Tagliatelle
Station, located in Pittsburgh's Little Italy, has a contemporary American public house vibe with a fresh take on Mediterranean tastes. Start with the crispy wings, then get the tagliatelle with smoked pork shank, and finally the popcorn panna cotta. Spend the rest of the evening lingering over cocktails at the carefully restored, ornate wooden bar.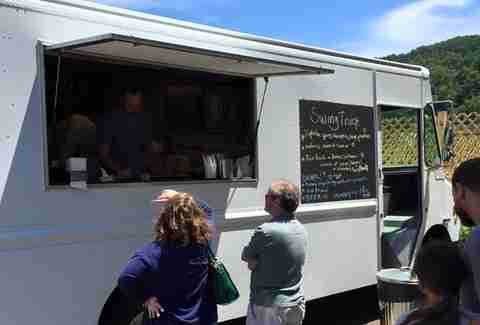 Strip District
What you're getting: Rice bowl
Perhaps it's an unconventional pick for a list of sit-down establishments, but a food truck deserves a mention when it's this good. Chef Jamilka Borges, also of Bar Marco, is serving up Puerto Rican street food at Swing Truck, located next to Bar Marco in the Strip District. Try the rice bowl -- rice, beans, and plantain, with a choice of meat. Cocktails, beer, and bocce in the courtyard are also available.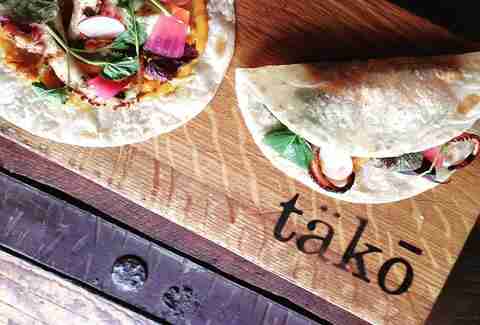 Downtown
What you're getting: Tako tacos
A giant yellow marquee out front of this Downtown street-fusion restaurant promises "tacos, sandwiches, seviche, cold beer, tequila," and really what more could you want? Focus on the tacos, served in pairs, which combine ingredients ranging from grilled pork shoulder to mushrooms to Wagyu short rib. Don't be afraid to try the Tako tacos featuring octopus.
Lawrenceville
What you're getting: Fried chicken
At The Vandal, the motto is "hang out or take out." Definitely choose the "hang out" option because this brand-new Lawrenceville spot delivers gourmet food in a casual setting for a low-key brunch (think: yogurt and avocado toast), lunch (sandwiches and burgers), and dinner (fried chicken). The locally sourced fried chicken is a specialty large enough for two; order it with a rotating menu of seasonal sides.
Sign up here for our daily Pittsburgh email and be the first to get all the food/drink/fun in the Steel City.

Rossilynne S. Culgan (@rossilynne) is a Pittsburgh native who is practicing her bocce skills for a visit to Swing Truck.