Things that sucked in Portland food & drink this year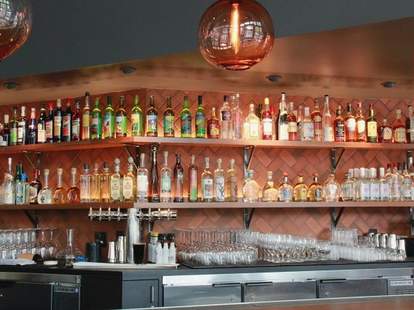 Since Greg Oden just isn't an answer anymore, see what totally bummed Portland's food and drink elite out this year
Greg Denton & Gabrielle Quiñónez, Executive Chefs/Owners, Ox"The biggest disappointment for us would have to be Corazon failing. Chris Israel is such a talented chef, we really thought that this place was going to become our go-to Mexican spot.
Cathy Whims, Executive Chef/Owner, Nostrana/Oven & Shaker"California banned foie gras, and the price of truffles this fall was outrageous. It was just a really bad truffle year, and I don't completely understand why.
Ben Edmunds, Brewmaster, Breakside Brewery"I was really disappointed that Market came and went so quickly. I ate there a handful of times, and apparently I was one of the only ones. But I was incredibly impressed by Troy Furuta's food. I hope he gets attached to a successful new project in 2013.
Brandon Wise, Bar Manager, Imperial/Portland Penny Diner "The closing of Corazon. I had high hopes for them. I had a number of friends and people I greatly respect on their staff, and it was hard to see that happen so suddenly. The only bright side to that is that it allowed us to land Brian Gilbert to our team at Imperial. That and we get to eat Beth Harding's food again at Hale Pele.
Gregory Gourdet, Executive Chef, Departure"More people didn't try to push Portland's culinary envelope in some of the openings and menus we saw. I think in major cities around the country you find truly different styles of cooking. I feel here, while there are many different types of great restaurants, many of them can be categorized as the same. I think we need more chefs who want to shake things up in a very bold, lively, and delicious way. I'm still looking for loud, spicy, full menu late night!
Ken Norris, Executive Chef/Owner, Riffle"Having to suspend lunch service for the winter at Riffle.
Chris Angelus, Founder, Portland Food Adventures"That, still, the Southwest part of town remains largely ignored by food carts or many budding restaurateurs with vision seeing the possibility of being a big fish in a very small pond. Multnomah Village, Capitol Highway, Barbur Blvd, Terwilliger. Three Square Grill and Beaker and Spice should hold clues that there may be gold in them thar hills. Also, the closing of Eastmoreland Market: It was such a wonderful little market/cafe that any neighborhood would be lucky to have.
Mike Thelin, Co-Founder, Feast Portland"I was sad to see the Youth Hostel deal in Old Town stalled. There were some great things in play there with local restaurant folk. Old Town is a special place -- great building stock, lots of history, and amazing location. Imagine what a great lynchpin project could do for that part of town. And yet nothing seems to be able to get off the ground. Sad."