After conducting extensive and pricey demographic research indicating that Portlanders like coffee, beer, and food, the Black Bike Cafe is offering all three and more in a stripped-down, garage-like spot with the namesake ride hanging from the ceiling and overlooking a row of window seats on Buckman bike corridor. Coffee -- both drip and espresso -- is of the Stumptown variety, and is poured at breakfast alongside rye, biscuit, and bagel sammies like this one with mounds of bacon and melted cheddar that's even healthier when you pair it with donuts and apple empanadas. During lunch, they're making ultra-hefty, regionally named sandwiches like this turkey/Swiss/pesto Brooklyn, the Carolina w/ BBQ pulled pork, the Lower East Side pastrami on rye, and the Montuna Melt, which presumably pulls its fish from the vast, majestic oceans of Billings. They'll be so kind as to drop Baileys or Kahlua in your coffee, or you can abandon the subterfuge and just snag pints and 25oz mugs of beers like Ninkasi Double Red, which extensive demographic research reveals is... an Imperial American Red Ale with 6.9% ABV.
Recommended Video
Make This Apple Brandy Elderflower Sparkler for Your Next Fancy Party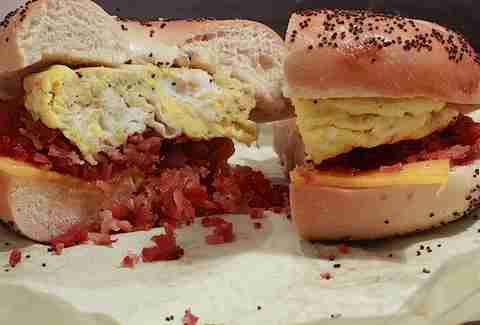 Previous Venue
Next Venue
Venue Description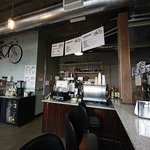 1. Black Bike Cafe
22 SE 28th Ave, Portland, OR 97214
After what we can only imagine was a series of long, expensive, and exhaustive studies, some PDXers realized that their peers love coffee, beer, and food. Their results inspired Buckman's Black Bike Cafe, which is offering all three in a stripped-down spot reminiscent of a garage.