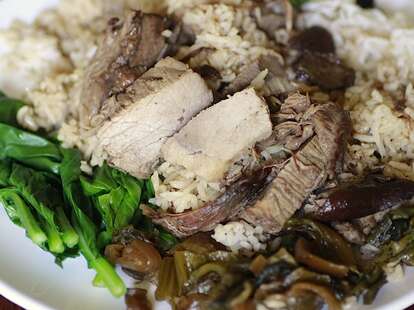 Favoring Northern Thai cuisine -- and thereby eschewing the weird late-'80s chess matches Murray Head sang about one night in Bangkok -- Kala Noodle & Grill has set up shop on SE Belmont, offering a grill-intensive menu focused on steak & seafood, plus stews that're even more captivating than Ed Helms in that wacky Hangover sequel.
The interior of the bungalow-style restaurant features an old-school-style lunch counter and older-school-style paper wall partitions, plus random decor like wooden ladles and Thai cigarettes.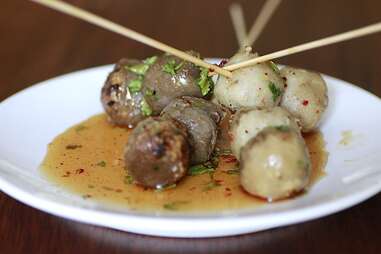 Starters include curry-pasted shrimp, salad rolls, and these Look Chin Ping pork/beef meatballs that could serve as the impetus for the most delicious game of KerPlunk ever.
Signature Northern Thai dishes include that sexy, slow-cooked pork-leg stew up top, this ultra-spicy Neau Yang steak, and a turnip pancake called Kanom Pakkard served w/ shrimp... though if you prefer chicken or pork, you can make it so.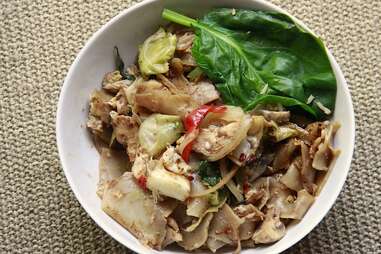 If you wanna just say Phuket and order up some pan-Thai cuisine, they've got standards like this Pad Kee Mow, Pad See Ew, and Pad Thai (including a crispy variation on the classic)... just be sure to save room for a bottle of traditional Thai beer and be careful not to let it go to your (not-Murray) head before you get the bill.