Now that we've (thankfully) moved on from 2016, it's time to reflect on what was important about the year -- namely, all the food and drink trends, both the insufferable and the refreshing, in Portland. Not all of these necessarily started in 2016, but rather were ones that peaked this year. From new ingredients to reinvigorated obsessions, here are the worst and best trends of 2016.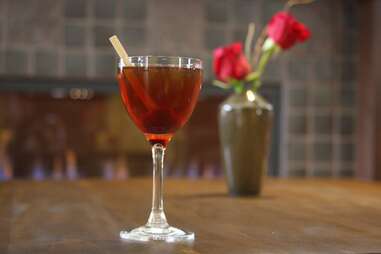 The Best: Low-proof cocktails
The thing about having countless great cocktails in the city is that they're too easy to drink. Sometimes, you'd rather wake up the the morning after a night out without wishing for death. Not every drink needs to be made with overproof rye, and there's been a growing trend of basing drinks on low-proof spirits, amaro, and vermouth. The result is a variety of cocktails around town that you can have multiples of without ending up booted from the bar or passed out against the front door of your apartment.
Examples: Ava Gene's, The Rookery, Oven & Shaker
The Worst: Gose
As if sour beer, the yeasty equivalent of Kombucha, wasn't bad enough, Portland bartenders have recently embraced the German way of making it even worse: Gose. Pronounced Go-zeh, it's a low ABV, low IBU, sour beer with the addition of saline. Because "salty and sour" is exactly the flavor profile you want in your ale. As a reward for choking this concoction down in the name of "craft," you'll get to feel bloated the rest of the evening before the next morning replicates the effects of a double serving of Activia. We summed it all up pretty well last year, and it's obvious from the comments that there is universal agreement here: Gose is bad.
The Best: Sherry
This is directly related to low proof cocktails, but deserves a spot of its own. Sherry, what was once considered a beverage of only the stuffiest of bourgeoisie, is the hottest drink in town, both in and out of cocktails. It's varied and versatile, from the bright, dry fino to the rich, oxidized oloroso. It's incredibly food friendly on its own, and bolsters a cocktail without raising the ABV. It's just nerdy enough to be fun, while still being accessible. Niles and Frasier, drink your hearts out.
Examples: Bar Casa Vale, Bit House Saloon, Ataula, La Moule
The Worst: Beer festivals
We get it Portland, you love beer. That doesn't mean you have to have a festival for it every cursed week of the year. Oregon Brewer's Festival. Fresh Hop Festival. Sour Beer Festival. Organic Beer Festival. Vegan Beer Festival. Fruit Beer Festival. Gluten-Free Beer Festival. Winter Beer Festival. Those are all real, and it's endless. Here's an idea: Why not go buy a beer at one of the ubiquitous tap houses and breweries around town instead? We have at least a few great ones, after all. Doesn't that beat standing around in the rain or direct sun in an asphalt parking lot for a few hours to buy an overpriced two-ounce pour at the next Raw Beer Festival?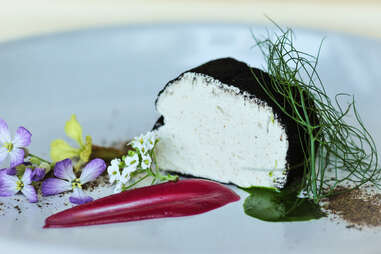 The Best: Vegetables
For years, Portland was considered a vegetarian mecca, and then some chef discovered pork belly and every spot in town was building its menu around it (we see you, Lardo, and your delicious but ultimately damning sandwiches). Some of the vegan and vegetarian places survived, but it's been a relief to see the recent return of vegetable-centric menus. Rather than just focus on vegetarianism, chefs have chosen to celebrate vegetables as their own worthwhile ingredient, with meat as the supporting act if they choose to incorporate it at all. Because vegetables can be delicious. Plus, they're healthier for you, and better for the environment, so it's win-win-win.
Examples: Tusk, Rue, Quaintrelle, Epif, Farm Spirit
The Worst: Food weeks/days
Much like beer festivals and Marvel movies*, a once good idea has gone stagnant from rampant proliferation. At one point we had Burger Week to look forward to each year, as well as Negroni Week, and that was basically it. Then we had Pizza Week, Nacho Week, and Chef's Week. Add to that individual days like Donut Day, Coffee Day, Pizza Day (unaffiliated with Pizza Week), and Cupcake Day, and you soon might become suspicious that these aren't federally sanctioned holidays, but something made up by a bored PR rep looking to justify an Instagram post! We're already looking forward to this year's Lutefisk Week and Kale Day (which, holy fuck, that's actually a thing already).
*Aside from Civil War and Doctor Strange which both ruled.
The Best: Food halls
Portland is booming, but our urban growth boundary keeps us population dense. With the ever-growing restaurant scene, we're running out of space. The answer comes in the form of food halls, places where multiple restaurants (or occasionally food carts) can fit, each serving limited menus with counter service in a large shared space. They combine the communal, casual aspects of a food court with the high quality food you expect from Portland restaurants.
Examples: Pine Street Market, The Zipper Building
The Worst: Small plates
America co-opted the concept of tapas and made them simply "small plates," and they're offered at every new restaurant in the city. Sure, it's great to share and sample at a restaurant, and occasionally, it's well executed. The issues start when the small plates are the same price as a normal plate at another restaurant, and the "large plates" you're expected to share cost the same as a full entree elsewhere. It's difficult to justify paying $11 for a saucer of marinated olives, no matter how artisanal they are.
The Best: Lagers
At last, the IPA Dominance has been toppled! The Bitterness Battles that raged for so many years, with competing breweries coming up with new ways to shove IBUs into a glass until they were past the point of human perception, have ended. Behold, the lager! No mere acerbic beer made with rice or corn, but a truly delicious, complicated, and lovingly crafted product. Portland, which so long suffered under the yoke of ales, is free, finally, to try beers made with bottom-fermenting yeast. Pilsner and helles, dunkel and bock, lead us into our crisp, golden future.
Examples: Widmer Brothers, Breakside, Commons, Wayfinder
The Worst: Restaurant openings
It's likely related to the explosion in the population over the last few years, but in 2016, Portland restaurant openings were nigh constant. It was hard to leave the house without seeing some new space pop up in an abandoned warehouse, the ambitious project of a sous chef striking it out on her own. It's become an arduous chore to keep track and try out each new restaurant, and each time you do so, you abandon your favorites, the time-tested restaurants that still deserve your attention. It's like playing solely with the new puppy while forgetting about your older, faithful, obedient dog, you heartless monster.
The Absolute Best Trend of 2016: Chicken
Chicken has, for many years now, been the forgotten dish of restaurants, relegated to weddings and dive bars in the form of strips and fingers. Every restaurant had an obligatory poultry dish on its menu, dressed up in French equivalents like "Coq" or "Poulet." But 2016 has been the Year of the Chicken, with some of our most stand-out dishes being the bird: Mae's heartbreaking Southern style fried chicken; Hat Yai's tantalizing Southern-Thai style chicken, roti, and curry; or Basilisk finally perfecting the fried chicken sandwich. Not all of it is battered and fried, as Coquine continues from last year to set the standard of roasted chicken, and Pollo Norte redefines rotisserie chicken as something far removed from the stuff you buy preprepared from the supermarket.
Examples: Pollo Bravo, Pollo Norte, Hat Yai
The Absolute Worst Trend of 2016: Restaurant and bar closings
2016 wasn't just brutal to celebrities, but also to restaurants and bars. From time-honored institutions like Veritable Quandary and Sewick's, to painfully short lived projects such as Americano or Honky Tonk Taco, to something in between (RIP Smallwares) there has been a deluge of restaurants and bars that closed last year. Some of it is due to oversaturation; other restaurants simply weren't bringing in customers. Many have shuttered because their landlords decided to jack their rent up to absurd proportions. Whatever the case, 2016 was the Red Wedding equivalent of restaurants.
Sign up here for our daily PDX email and be the first to get all the food/drink/fun Portland has to offer.