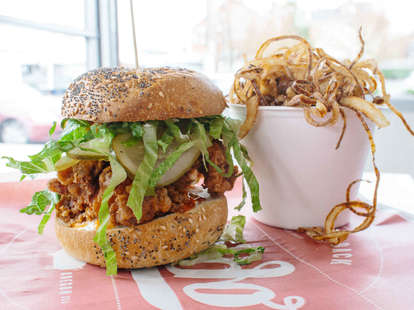 <strong>Lardo | </strong>Drew Tyson/Thrillist
<strong>Lardo | </strong>Drew Tyson/Thrillist
If there is a universally adored food, it's probably french fries. Even those who claim to not like deep-fried potato straws will end up devouring half of yours after they order a salad for a side. Fries accompany so much, from sandwiches to steaks, milkshakes to mussels. Here are our 10 picks for the best spots for French fries in Portland.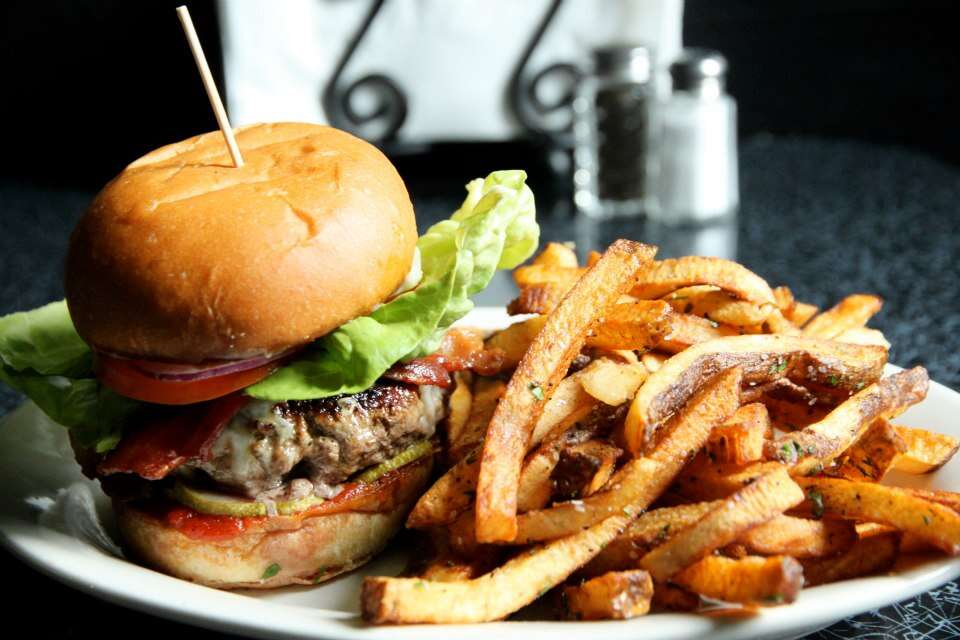 Division & Clinton
Dots Cafe is the original place for loaded French fries, from a simple plate of cheese fries to the fully laden Kitchen Sink: a massive pile of fries with jalapeños, bacon, cheddar, Jack, serrano ranch, and tomato jam. Dots has managed to keep its prices pretty much the same for years now, so you get a massive plate of fries for a steal. The only thing you'll regret in the morning is the calories you consumed the night before.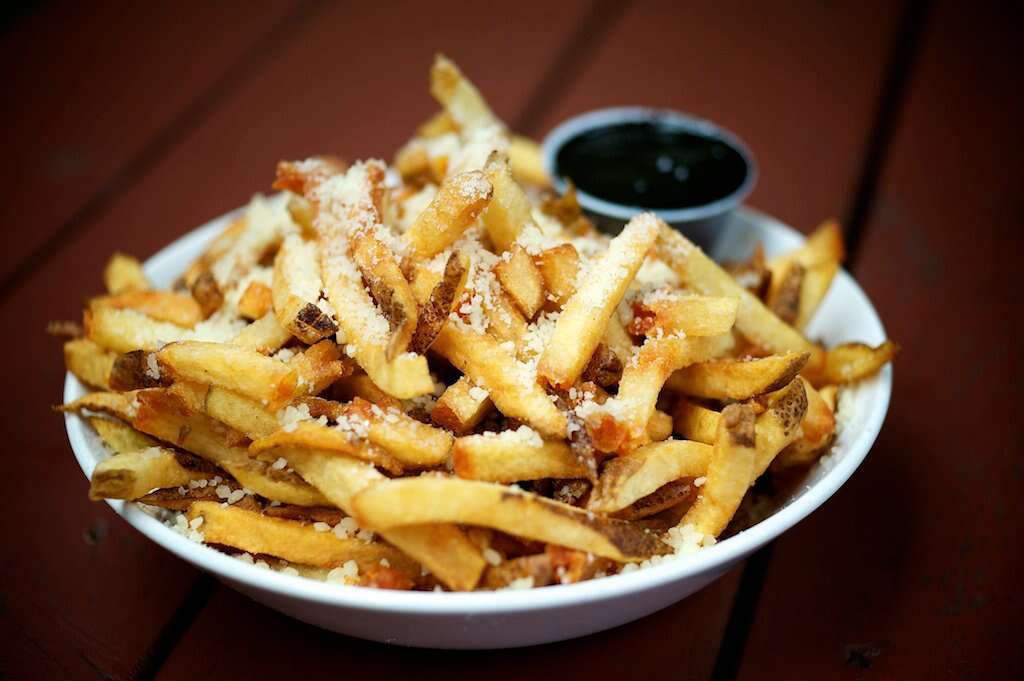 Foster-Powell
If you're going to be one of the best burger joints in town, you better have some solid fries. Luckily, Foster Burger delivers on both. The poutine is good, the poutine with pork belly is better, but the best is the Black & White: golden french fries topped with parmesan and truffle oil, served with squid ink aioli. Because nothing says gourmet like squid ink, truffles, and a bacon cheeseburger. All that's missing is foie gras.
Division/Clinton
Many of our city's best fries are found at fine-dining establishments. While La Moule, the relatively new mussel and cocktail bar, is a more relaxed dining environment than Imperial or Ringside, Head Chef Aaron Barnett has no lack of pedigree, coming directly from the French inspired St. Jack. His fries are thin and salty, great for sopping up mussel broth. At the newly instated happy hour, grab a smaller bowl of mussels with the fries right on top.
Buckman
Every other place on this list has great fries. Potato Champion is great fries, thick Belgian-style ones with toppings that range from poutine to a surprisingly delicious savory PB&J. While the cart is desirable at any hour, it's best at 2am; after a night closing down your neighborhood dive bar, there's nothing better to soak up that booze than a box of pulled pork fries.
Ladd's Addition & Downtown
The Lardo Fries, thin and crispy, topped with Parmesan and fried herbs, are solid. But unless you're vegetarian (and if you are, why are you at a place named for pork fat?), you're going to be getting the Dirty Fries, the same as the Lardo Fries but also topped with Mama Lil's peppers, and, what really make it, pork scraps. Get your daily (weekly) sodium requirements in one delicious serving!
Goose Hollow
Portland's most classic steakhouse offers the option of a side of fries with the steaks, chops, and chicken entrees. While the fries are predictably good, it's the spicy cheese Jojo's with Parmesan and herbs during happy hour that steal the show. While you're grabbing a plate of those, you might as well get a house ground cheeseburger for a ridiculous $2.95.
Various
Though this Portland chain of quality "fast-food" burgers sold last year to the company that also own Hooters, the food has, so far, remained unchanged. The herbed Parmesan truffle fries, which helped kick off the truffles fry obsession our city seems to be going through, are as great, and quick, as always.
Downtown
You don't have to work at a James Beard Award-winning restaurant, or compete as a finalist on Top Chef to make excellent French fries, but it certainly doesn't hurt. Chef de Cuisine Doug Adams won't be at Vitaly Paley's Imperial much longer, so be sure to get in there before he leaves. During happy hour, a "fry basket of fries" with secret sauce is only $3, and they're cooked in their own personal frier to assure they're gluten free. They're a nice accompaniment to soak up some of those $5 Vieux Carrés on tap you'll be getting.
Sellwood
Relatively new to the scene and helping Sellwood become a serious food destination, PDX Sliders serves up mini-burgers and sandwiches, along with hand-cut golden fries, topped with truffle salt and fresh parsley. They're perfect for catching the incredible, oily combination of aoili and meat juices dripping from your sliders. We'll just see how long it takes this food cart to turn into a brick & mortar spot.
Center
The owners of Big-Ass Sandwiches, the food cart turned brick & mortar (aka the Portland Fairytale), know that you're going to be piling your fries on your sandwich, so it loads up all of its sandwiches with thin, golden French fries to spare you the work. Sure, you can order any of the sandwiches without fries, but that's defeating the purpose of a Big-Ass Sandwiches.
Sign up here for our daily PDX email and be the first to get all the food/drink/fun Portland has to offer.
Alex Frane is a food and drink writer who, amazingly, actually comes from Portland. Learn more fantastic facts at @franiacdrinks.