You can't spend ALL your time in Portland's best beer bars. No, you should probably spend at least some of it in Stumptown's finest whiskey bars, or even... ugh, eating. Though if you're gonna do the latter, it better be at one of PDX's nine best new restaurants, which we've helpfully assembled for you, right here:
Recommended Video
The Definitive Eggnog Recipe You Need for the Holidays
Reverend's BBQ
Sellwood
The team behind Laurelhurst Market decided to go a bit more blue collar with their new Sellwood joint, and stocked it with some sweet smoked meats, the usual range of Southern-inspired sides, and seriously creative sandwiches. Their best bite? The buttermilk-soaked fried chicken (except for maybe the crushed Doritos-topped mac & cheese. Suck it, Taco Bell), paired with one of their draft cocktails. Obviously.
Angel Face
Laurelhurst
John Taboada's been flirting with the idea of opening a bar next to his small-platery, Navarre, for a while, and now the colorful, distinctly French rathskeller is a boozy option for the twenty or so people who can actually score a seat at the marble bar. And don't mind that, instead of a cocktail menu, they've just got a list of available spirits. Fun drinking game? Try to think of a cocktail the bartenders don't know.
La Panza Cafe
Division
Opened in the old Sushi Ben 2-Go, this Tex-Mexstaurant is serving South-of-the-Border-syle eats (plus a drink list full of michelas and micheladas) from behind a boisterous open kitchen/bar: things start with breakfast (AM-appropriate burritos, chile relleno omelets, etc.) and continue through dinner w/ things like stuffed sopaipillas, and Frito pies, which you can get with one of their red or green sauces. Pro-tip: go Christmas tree-style and get both.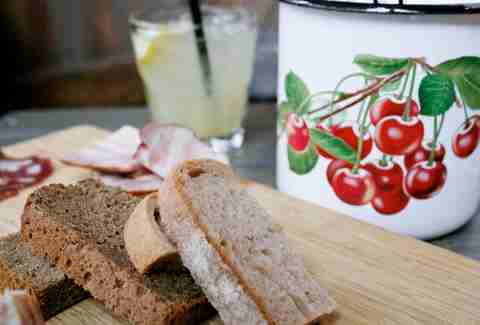 Kachka
Central Eastside Industrial
Until now, Portland's Russian food has been limited to off-the-grid delis, but thanks to a former Oven & Shaker manager, we've now got a knickknacks-filled spot dimmed by white lace curtains serving food that may sound a little weird, but with some help from your server, and a little vodka, doesn't taste that way.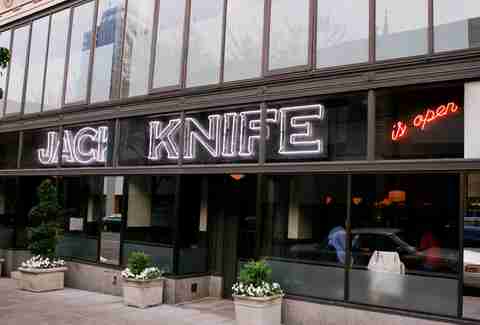 Jackknife
Downtown
A 60ft hotel bar in the heart of Downtown? A dozen little spots to tuck yourself into and not be seen? A digital photo booth (that costs $5…)? This gorgeous, new spot inside the Sentinel from the guys behind Dig-A-Pony, Bye and Bye, and Sweet Hereafter is already one of PDX's best new booze spots. Just remember that although you feel out of the way in the dark, the front is almost entirely made of glass.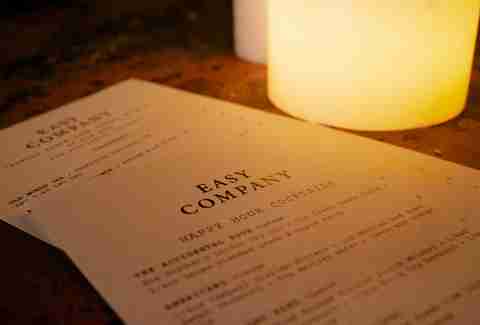 Easy Company
Chinatown
ChefStable's helped Ryan Magarian (of Oven & Shaker, and Aviation Gin fame) take over the old Ping space in Chinatown and, since Lardo has a kitchen there, they've helped out by providing him with almost their entire classic sandwich menu, which means that, thankfully, you'll have something to eat while you help yourself to Ryan's next-level cocktails.
Tamale Boy
Dekum Triangle
Food cart success stories are a dime a dozen these days, but we're not sure any have done it quicker than the team behind Tamale Boy. In a city lacking good tamales, their success felt almost immediate. Now they've brought an LA vibe to the NE with a bright, sprawling mural and an outdoor patio that is sure to be bumping now that the sun's finally out.
Nong's Khao Man Gai
Central Eastside Industrial
Nong's is one of Portland's biggest food cart success stories: starting from humble beginnings on Alder Street before expanding to another cart near PSU, a catering businesses and a line of her namesake sauce, Nong now has her very own brick-and-mortar. The menu is mostly classics, but she's added a peanut sauce, and a pork dish that makes this place worth a visit by itself.
Pepe le Moko
Downtown
This bar has been a long time coming. First reported by Portland Monthly a couple years ago, star bartender Jeffrey Morgenthaler finally got the speakeasy he always wanted. In typical fashion, the door is mostly unmarked, but you'll know where you are when a pretty hostess escorts you down the stairs and underneath Morgenthaler's other famous bar, Clyde Common. Within this dark haunt, you'll find the best Long Island you've ever had (and probably the costliest) as well as the Grasshopper -- basically the world's greatest boozy milkshake.