It's been a good year to for eating in PDX (well, actually, they all are, because... brunch, brunch, and still more brunch!), but do you know how to make it the BEST year ever? By eating at all 11 of Portland's best new restaurants of 2014, obviously...
Recommended Video
Dreading the Holidays? You Need This Cranberry Sauce Margarita.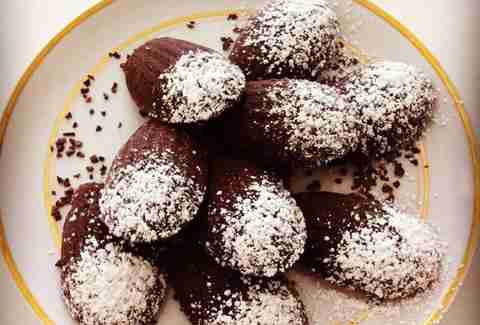 Downtown
Okay, so technically it opened last December, but like totally at the very end when everyone was thinking about Christmas anyways. Since then it has become a local darling, as well as national sensation thanks to rave reviews from Bon Appetit. Although her late-night dessert destination plan didn't really pan out, everyone's been pleasantly surprised by the simple, light lunches Chef Murray and her team prepare.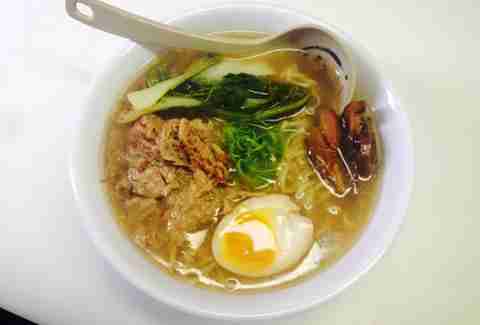 Hawthorne
To no local's surprise, Portland's best ramen is coming from a food cart in an unassuming pod on Hawthorne. Umai quietly stepped up the noodle game in May and quickly garnered the respect of noodle-heads by offering three broths and (duh) a vegetarian version (but we have no idea what it tastes like because, pork. Always pork.). The soup is a great buy at $10, but make sure to get there early because once they're out, the window closes and you will have to settle for something else.
Hollywood
You'd be forgiven for thinking they meant to call it "Seoul Kitchen", but this Japanese/American hybrid is actually serving Asian-flavored takes on what Southerners would recognize as good old fashion BBQ, including grilled spare ribs w/ hoisin BBQ glaze and braised meatballs w/ baby bok choy. Plus there're NW seafood options like Dungeness crab croquettes and roasted wild king salmon, oh, and a range of sushi options.
Central Eastside/Industrial District
Like we suggested when we first checked the place out, Kachka is best when accompanied by lots of vodka. Luckily, they're more than willing to accommodate this with flights of flavored and specialty vodkas that'll get you ready to dive into plates of pickled vegetables and boiled potatoes, which you wouldn't imagine ordering at any other restaurant, but with the right mix of alcohol and gumption, you'll them find irresistible.
North Portland
What more is there to say about a place that we've covered not once, but twice this year? You've gotta be aware of their chewy, charred crust and seasonal toppings by now. Not to mention the friendly staff and seven-hour happy hour. If you haven't been here yet, this is your last chance before we're not going to be friends anymore.
Southeast Portland
Ah, the elusive pop-up/"un-restaurant" that gripped the city this year and refuses to let go. This not-so-secret dining room is found behind a bookcase in one of our favorite Thai eateries, PaaDee, where Chef Earl Ninsom puts out a monthly tasting menu that takes a more traditional approach to Thai cuisine than its popular home, and that, despite its' seemingly expensive $65 price tag, is one of the most affordable tasting menus in town.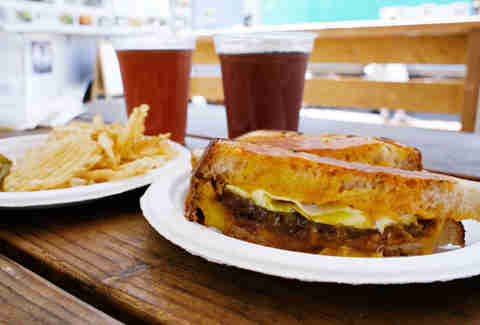 Southeast Portland
If you haven't it figured out by now, traditional notions of what make a restaurant, let alone a list, have been thrown out the window. Tidbit makes this list not only because it offers beer via the services of Scout Beer Garden, but also because its roster of carts sounds like a Portland "best of" list with Pyro Pizza, Love Belizean & Ingrid's -- and that's just a few of the food options! Tidbit succeeds by not only by being a dining destination, but also by being a communal space that is pushing the envelope of what a cart pod can be. We're excited to see how this influences the community.
Central Eastside/Industrial District
The fabulous "T9" that we lost years ago is back and better than ever. They're serving wild boar tacos and margaritas like nothing ever happened. Although their namesake tacos are definitely in contention for Portland's best, what really sets this restaurant apart is its fresh approach to other typical Mexican fare like ceviche, enchiladas, and, what else, the Caesar salad. It's highly recommended that you go with friends and order one of everything, tapas-style.
North Portland
Although the cart's been around for quite some time, their brick-and-mortar opened recently to seriously high praise. They still offer their signature sandwiches (that porchetta though…), but they've also expanded to other smoked meats. The ribs and fried chicken are highly recommended but, really, you can't go wrong with anything that used to be an animal.
Newberg
The most exciting smoking in Oregon (at least until July…), Storrs gets better every time. By quietly perfecting his craft day in and day out, Chef Loal offers a number of Southern favorites with a focus on everyone's favorite: Texas barbecue. The brisket, though not yet the best, improves daily, and his wings and ribs are neck-and-neck with others in town. But the best part is the care he puts into improving side dishes and desserts, which could easily be forgotten in favor of meat.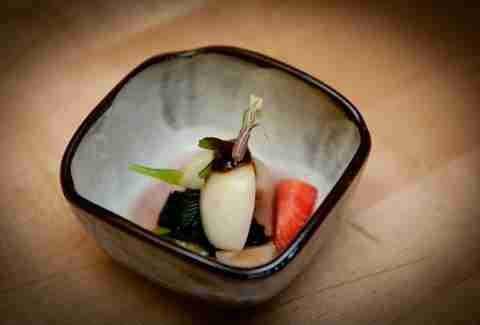 East Portland
The indisputable king of the pop-up scene right now is Ryan Roadhouse and his Japanese omakase-inspired monthly tasting menus. He recently secured the space he was running out of on the weekends and will hopefully expand his hours to reflect that freedom. In the meantime, he's busy creating whimsical menus based around themes like Studio Ghibli, or, in the case of November's menu, Japanese fast food. There's no doubt that lots of care is being put not only into each dish, but also the experience created for each diner. At $85 per person, it's not the most affordable, but save your pennies and you won't be disappointed.
Sign up here for our daily PDX email and be the first to get all the food/drink/fun Portland has to offer.