So a whole host of places shut down last year and even more in the past month (RIP Esparza's), but don't worry, 'cause just like the acne that a handsome devil like you totally didn't have in middle school, when one spot goes away, another three pop up. Here are the six best new ones...
Recommended Video
Buffalo Chicken Beer Cheese Fondue Fries Are Like an Edible Sports Bar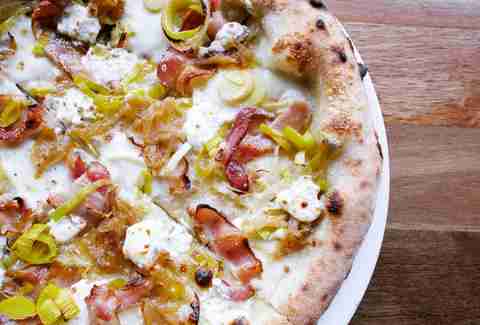 Life of Pie
Williams
This NoPo pizza joint has quickly become the 'hood's latest go-to eatery (But look out, Lardo's coming soon!), on the strength of its sweet and tangy sauce, charred and chewy crust, unpredictable toppings, and a seven-hour happy hour that means you know where we'll be most days from 11am-6pm.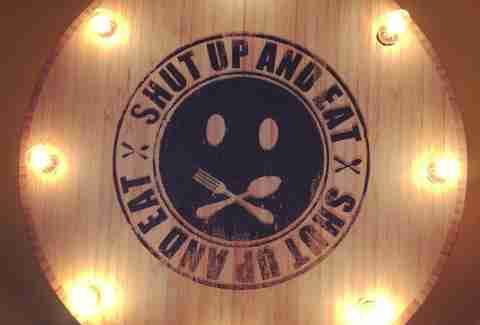 Shut Up and Eat
Eastmoreland
Its recent expansion, the arrival of Lardo, and its even-more-outside-of-the-box approach to sandwich construction have practically turned this not-exactly-new sandwich shop into an up-and-comer, and earned it a shton of seriously well-deserved media attention for things like their Harvest Sausage Sandwich w/ Pumpkin Mascarpone.
Taqueria Nueve
Central Eastside
A successful Kickstarter campaign brought this little taco joint back from the grave. Now located in the rapidly evolving area tentatively called "South Eastside Industrial" (we prefer SESI, or "Sissy"), they can take credit for inspiring Portland's taco craze (at least in part), thanks to things like crispy wild boar carnitas, pescado of the day tacos, and braised beef cheek.
The American Local
Division
Though a modern izakaya is not exactly what you'd expect from a place called the American Local, the food delivers: expect eats ranging from octopus skewers and grit cakes, to fresh-baked Parker house rolls and shrimp-fried quinoa. It's all good, so either bring a lot of friends, or plan on making it your... um, Local hang.
Mi Mero Mole
Chinatown
The influx of TV and film productions has apparently turned Portland into a sort of "Hollywood North", where practically anything gets a part two, but MMM isn't just any old taco joint, and now, thankfully, they're slinging their solid South-of-the-Border fare in Chinatown.

Maurice
Downtown
We expected big things, and Chef Murray's "pastry luncheonette" -- with its clean, white interior graced with a smattering of cute knick-knacks and home kitchen treasures -- delivers via some immaculately prepared eats including the Lefse wraps and quiches that're made with constantly changing ingredients and are surprisingly sweet, given that she's a "dessert" chef.