Serving a specialized blend of North African, Middle Eastern, Iberian, and Sephardic Jewish cuisine, E Burnside's Levant proves that all you really need to unite a region is good food (...assuming said region is in a nice Portland neighborhood). And serving it in a cozy cabin of a restaurant with bronze lighting and crazy amounts of refurbished wood doesn't hurt either. A lot of that wood's made into benches and bowls. The rest of it's used to fuel this custom soapstone grill. The wood also fuels the place's distinct lumberjack vibe. "It" may put the lotion in the basket, but Levant fills them with lightbulbs. Say hello to Levant's #1 fan, which is an antique office fan retrofitted to help ventilate the open kitchen. The owner's recipes were inspired by his family, whose portraits hang in the entryway to make you feel like you've broken into somebody's house. If you're coming with your own family, or just people who you don't want to be seen with in public, there's a private dining room enclosed by wine-storage compartments. Keep an eye out and a mouth open for small plates like this crab salad w/ avocado puree & Fresno chilis, pomegranate-glazed sweet breads, and fried cauliflower w/ peppers known as Urfa Biber, presumably named in honor of Tehran's top Justin Bieber cover band. Entrees range from fava bean falafel to chermoula-marinated sturgeon and this rose-scented duck breast w/ "dirty" freekeh grains and honey-glazed turnips. Cocktails are pulled from a bar featuring a tall library ladder and include the Hammam Echo spiced rye toddy, the Only Way Down w/ tarragon vodka & apricot brandy, and the Phaedon w/ vermouth & olive oil-infused gin. Finish things off with some old-school Turkish coffee, which percolates in bronze pots atop a hot pit of sand, recalling the old Turkish saying "don't bring sand to the multi-regional, cabin-like restaurant, 'cause it's already there, making coffee".
Recommended Video
Winter Starbucks Beverages Around The World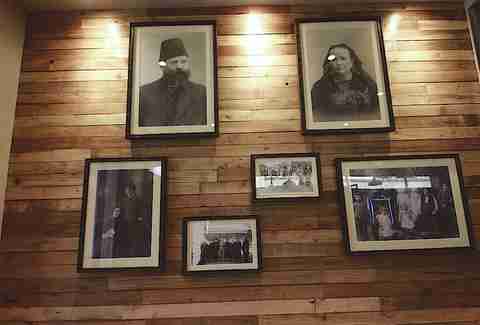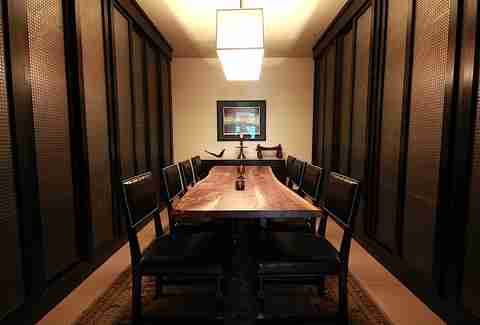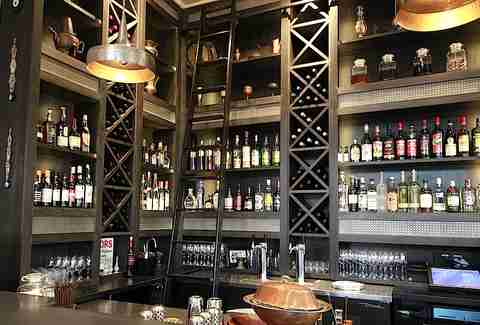 Previous Venue
Next Venue
Venue Description
1. Levant
2448 E Burnside St, Portland, OR
This restaurant specializes in creating modern twists on Middle Eastern cuisine, and the open kitchen and fireplace-style grills give chef & owner Scott Snyder freedom to get as creative as possible. Between the selection of house cocktails, draft and bottled beer, wine and non-alcoholic beverages, there's something for pretty much everyone here.