The Lardo crew wants to make you fatter with hand-pulled pasta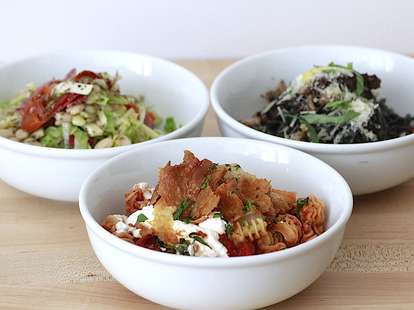 Continuing a fine tradition of naming his restaurants after what people will call you after you inevitably become addicted to them, the dude behind Lardo has swung open the doors to Grassa, serving up loaded handmade pastas and craft cocktails of the Italian variety. Oh, and "grassa" means "tubby" or "fat" in Italian, adding new meaning to the old phrase, "Your ass-a is grass-a."
The 50-seat joint's located right next to the downtown Lardo, with a line of sidewalk-facing windows giving the sparse restaurant the feel of a human aquarium.
Behind the counter of the huge open kitchen, you can watch the chef go nuts on pasta like a kid who just got a new Play-Doh factory for his birthday. This doh is way less salty, but arguably much tastier (you will only get arguments on that from 4yr-olds).
Once the pasta is pulled, it's piled deep into bowls -- this here is jet-black Squid Ink Chitarra w/ chorizo butter & charred octopus. Other options include Strozzapreti w/ poached tuna and Gigli Cacio e Pepe w/ meatballs that aren't Ben Affleck.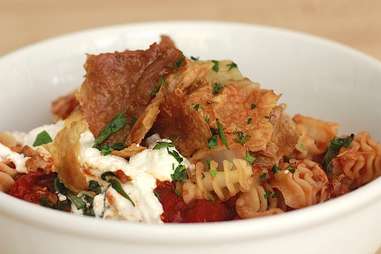 This radiatori comes smothered in tomatoes & ricotta and stacked with tomato-braised chicken and crispy skin.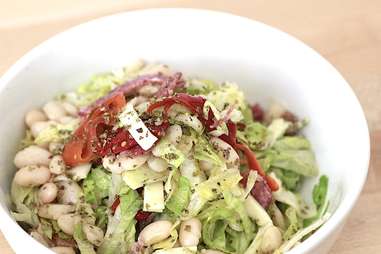 Not-pastas include pork meatballs, rapini, or this antipasti salad, which's filled with charcuterie from Olympic Provisions and slathered in red wine vinaigrette. So you'll still be grassa. But at least you'll be grassa and happy.