Returning to PDX more well-rounded and overstuffed than in its inaugural year (just like it left you last time), Feast Portland's taking over from September 19th-22nd and bringing with it four days of high-end face-stuffing, classes, multi-course dinners, and other events that will definitely result in extra revenue for LA Fitness when they're done. But while you're giving your belly so much love, don't forget to pay attention to your liver by hitting up these boozy events that go beyond the signature Oregon Bounty Grand Tasting and straight to the ABVs.
Recommended Video
One of the Biggest Food Festivals Is Coming to NYC!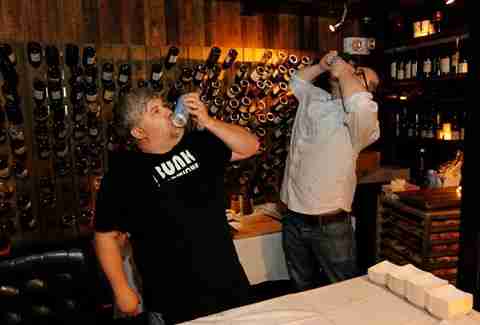 The Widmer Brothers Sandwich Invitational (September 19th)
Beer and sandwiches would be just fine if said pairing was Subway and Icehouse. But here we've got 15 top chefs from across the country (including local ballers from Bunk, Lardo, the Woodsman, Country Cat, Ox, and more) getting boozy and bread-y in a sammich throwdown that also includes wine, craft cocktails, microbrews, and absolutely no Icehouse.
Aged and Infused (September 20th)
Sure, some bartenders'll just drop some orange in a cocktail and call it an infusion. Don't trust these people. Instead, hit up this panel to learn about (through both words and your taste buds) the process of barrel and other aging and how it makes your cocktails into masterpieces.
Clash of the Pinots (September 20th)
Find out what Paul Giamatti was blathering about in that movie your girlfriend made you watch (no, not Big Fat Liar... that movie rules) at this panel where experts weigh in on what makes Oregon Pinot so awesome and Paul Giamatti so flustered.
The Beer Breakdown (September 21st)
Set up like the booziest science class since that one that got Mr. Clodsherp fired back in eighth grade, the Beer Breakdown unites brewers, scientists, and writers in an effort to let you smell and taste all the good stuff that goes into beer before it goes into you. And then, of course, the beer goes into you.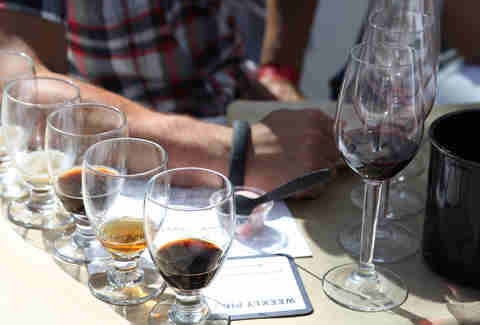 Wine vs. Beer (September 20th)
Last year, apparently, wine beat beer in a pairing competition... probably resulting in beer having to run naked around the block or something. This year, we cannot allow this to happen again, lest wine suddenly take over everything that is well and good in this world. Go to support beer. Stay to drink it. And maybe some wine... that stuff's delicious.
Baby Got Beer Back (September 21st)
You'll never take an Old German & well whiskey combo again (except when you totally do) after this panel, wherein distillers, whiskey experts, and brewers show you there's actually an art to pairing whiskey with microbrews... and "show" means "pour into".