This is your Huckleberry. Well, technically, it's not yours, but don't let that stop you from checking out the old-school, Craftsman-style house (right off trendy NW 23rd) where the former owners of Eat This! food cart shell out craft cocktails and "NW soul food" so addictive, you'll go from studly Doc Holliday to current-day Val Kilmer in no time. The house still looks like a place where people live, meaning you should totally take up residence on the gigantic front porch while chowing down. Entrees include this mushroom-y/bacon-y fettuccine w/ Gruyere Mornay, plus spicy pork tenderloin, pan-seared duck, and braised oxtail. The bar's in the basement… wait! There's no basement at the Huckleberry! That dude on the weird bike totally lied. Go upstairs for a drink. Upstairs, there's a gigantic bar loaded with flatscreens, a PNW-intensive tap list, and full restaurant service. You haven't seen some rich hipster dude walking a sweater-wearing Chihuahua from boutique-to-boutique on 23rd until you've done it from this awesome second-story porch. There's a gigantic, impressively pun-intensive cocktail list that includes this signature I'm Your Huckleberry w/ vodka & tart berries, the Yippee-Ki-Ay Motherhatten w/ Bulleit that isn't lodged in Bruce Willis' shoulder, and the Cuke Nukem w/ Portland 88 vodka & cucumber water. Prices drop like crazy during the daily 2-6p happy hour, where you can score this house-ground chuck-burger for $6. Get it with also-cheap beer-battered onion rings and beef bruschetta, and soon Val Kilmer won't be the only one featured on a Tombstone!
Recommended Video
It's Worth Getting Sloppy For This Grilled Cheese Taco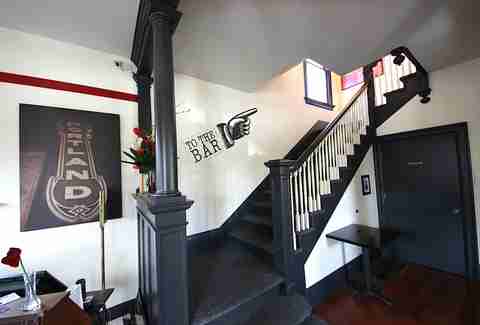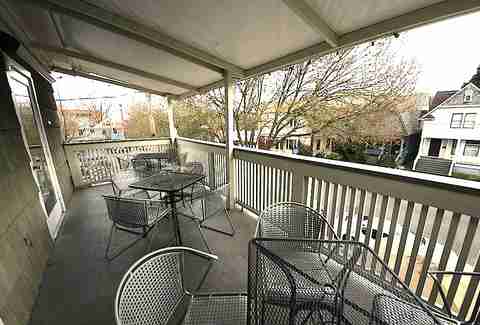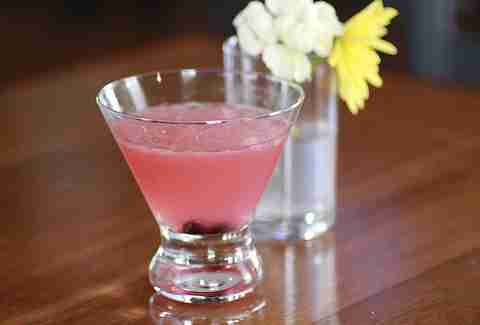 Previous Venue
Next Venue
Venue Description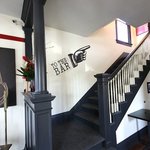 1. The Huckleberry Pub
2327 NW Kearney St, Portland, OR 97210
The former owners of Eat This! food cart are now running their own restaurant, The Huckleberry Pub, and are greatly inspired by their love of fruit and passion for local, fresh, seasonal, and homemade ingredients. Their passion is reflected in a menu bursting with local flavors, including dishes like truffled wild mushroom crostini, roasted chicken salad sandwich, and braised oxtail. The Huckleberry also has a bar that's mixing a number of delicious 'tails, plus a weekend brunch menu.