Old-school, high-end Mexican with handmade everything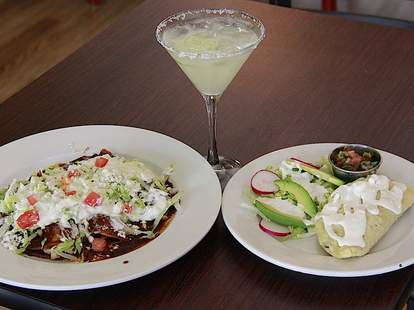 Named for a style of handmade Mexican cooking predating European influence and (sadly) not a badass Oaxacan version of Jurassic Park, downtown's Prehispanica Mexican Cuisine makes up for its lack of velociraptoros ("velociraptor" en Español) with ultra-fresh, high-end Mexican cooking.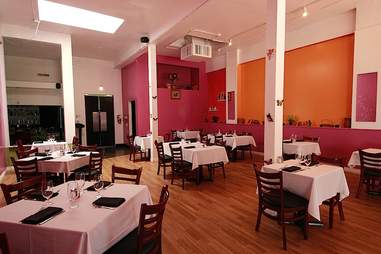 While the cooking's prehispanica, the interior's modernhispanica, with paintings of Frida Kahlo adorning the wall and a collection of decorative old-school clay serving dishes that you probably shouldn't use next to the tables.
As with any Mexican restaurant worth its salt, be sure to start with the house margarita w/ fresh-squeezed juices. They make it at a kaleidoscopic light-up bar that's totally futurehispanica.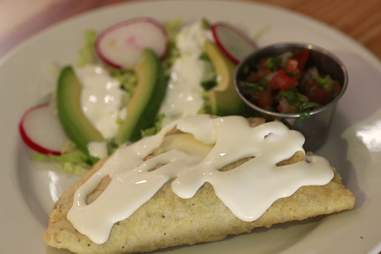 Smaller plates that're actually entree-sized include this cheese-/mushroom-stuffed empanada w/ an avocado salad, pork rinds w/ pico, and chili-steamed mussels.
Gigantic entrees include these loaded chicken enchiladas, braised beef tongue, and a half chicken smothered in so much mole and sour cream, you'll go from resembling Samuél Neill (Español for Sam Neill) to Wayne Caballero (Español for Wayne Knight) in no time.