Converted Dalmatian-shelter Firehouse has just started offering three-course meals every Mon, and they're switching the menu up monthly to individually showcase all the different regions of Italy. Except for Tuscany -- there's really nothing available there. Below, enjoy their inaugural region, Sicily (aka Italy's Hacky Sack):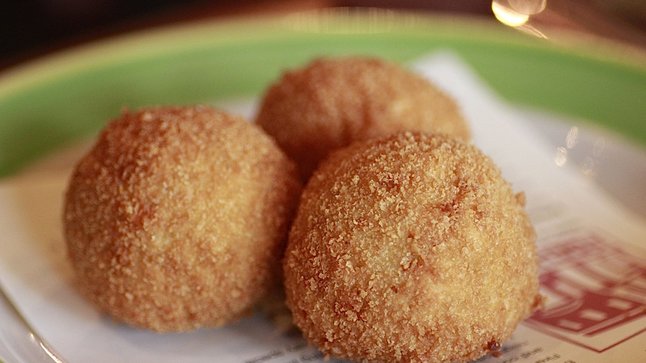 Each course features a wine pairing, so you can wash down these cauliflower/caciocavallo (cheese curd) fritters with a 2010 Bianco di Caselle.

Course two features a heaping mound of delicious ceci Peniston beans topped with huge rings of squid braised in tomato and rosemary.

The main course for the best Sicilian feast since Joe Pesci brought Billy Batts to his mom's place is a wood-grilled lamb shoulder steak served with a pile of charred farm carrots and topped with salmoriglio sauce made with chopped oregano and lemon juice that gives the meat a shine (... but definitely not a shine box).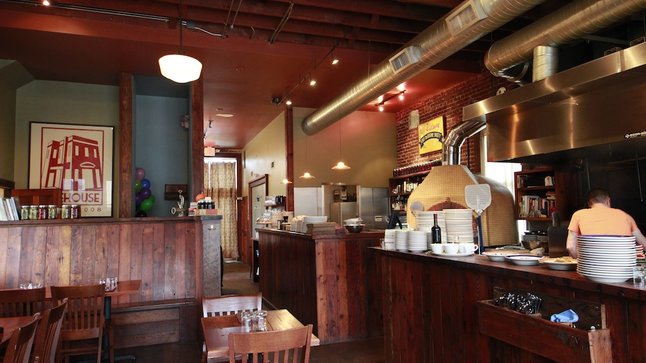 And their enormous, rustic kitchen will, on any given month, churn out fare from Abruzzo, Lazio, and Molise, all of which are fantastic regions to visit instead of Tuscany, because again, there's really nothing to rent there right now.