There's a fine line between a great supper club and a great restaurant. Also, often a long line to get into either. But exactly when a supper club ceases to be one and starts being a restaurant is interesting to consider, so do that while eating duck egg omelets at Din Din Supper Club, which is now sort of just a bonafide resto, having moved into inconspicuous digs near the Franz Bakery after crushing it with pop-ups
The open kitchen's tacked right on the side of the dining room, so you can watch the chefs magic'ing up multi-course meals right before your eyes.
The sprawling, airy interior's loaded with communal seating, with each place setting comprised of stacked shale that adds a rustic feel while simultaneously serving as a conversation starter about whether the druids were trying to signal aliens.
Multi-course dinners continue the owner's tradition of theme-ing meals around movies and music, like when he served a Talking Heads eight-courser that included foie gras w/ candied pear and rack of lamb w/ sunchoke souffle that was presumably roasted in an over-sized suit.
In case you just want one course, loser, there's a rotating weekday "fee fee" menu w/ items like chicken salad or this cheesy ham baguette. And on Sundays there's a "matinee" brunch w/ an ever-changing menu of goodies like popcorn and Goobers duck-egg omelets and fresh pastries.
There's also an espresso station that mixes up coffee cocktails, which should have you debating supper club semantics late into the night. And poorly.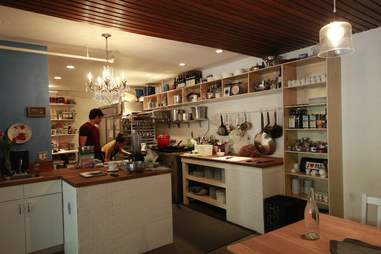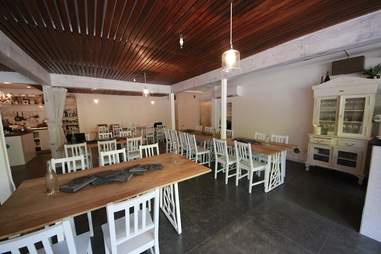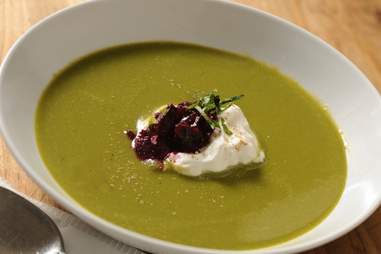 Mei Ratz.