Unless you want to spend Valentine's Day where the girls have to like you (the strip club), then you're probably gonna have to spring for dinner, preferably at one of the spots on our list of Portland's most romantic restaurants, which, because things are a little weird here, includes everything from fine dinning spots to... um, ping pong (?).
Buckman
This massive winery and taproom from the ChefStable group has 44 taps pouring wine, beer, and cider, which is an icebreaker alone right there. Sit same-side in a booth (even though servers hate that) and watch the hooch flow.
Downtown
This open-air steakhouse in the Nines Hotel is all about the presentation of beautiful plates with sustainable, organic ingredients. And you never know, you could just be one Mason-jar cocktail away from booking a room upstairs in one of the classy suites.
Downtown
If you can't take a lady-friend on a date that involves bacon, pork shoulder, or huge and messy double burgers, like the kind at this atmosphere-heavy, pig-loving sandwich shop, then why date her at all?
Lower Morrison
This beer hall dedicated to ping pong might not have been your first pick for a sexy date, but think about it, bouncing balls, paddles, scoring... plus, after a few drinks she might mistake you for an athlete.
Downtown
Take your lady (that makes you the tramp) for some homemade pasta, and just like in the Disney movie about a pure-breed falling in love with a mutt, the spaghetti and meatballs for two is served in one bowl.
Montavilla
Why wait for dinner when you can have a Valentine's Day-appropriate brunch at this homestyle spot, where the French toast will hopefully lead to some French something else (!).
Kerns
In the back of the crazy-popular Thai comfort food spot PaaDee, LangBaan holds five weekly seatings (one on Thursday and two on Friday and Saturday) for an authentic Thai tasting menu. If your goal is to impress a date, you may want to see if you can scalp a reservation, since everything's probably booked out for eternity.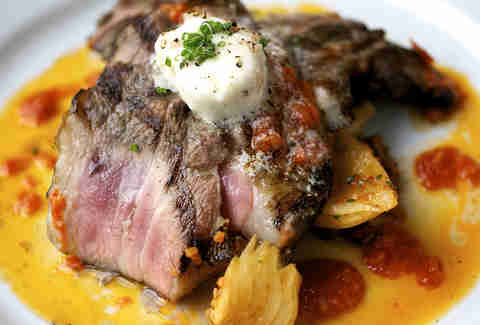 Buckman
This quaint space is a favorite for fine dining in PDX, thanks to delicate plates and creative tasting menus from the mind of James Beard award-winning chef, Gabriel Rucker. The food alone will bring the romance.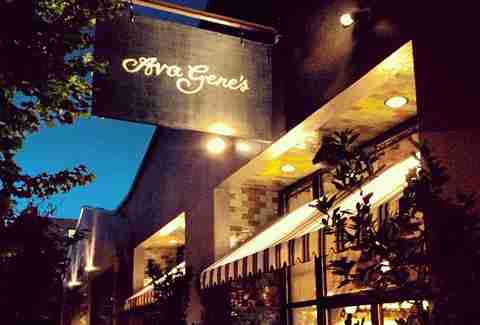 Richmond
This rustic Italian spot on the newly remodeled Division St definitely brings the ambiance with low candlelight, handmade pastas in rich sauces, flavorful vegetable dishes, and a diverse wine list. A classic date spot if there ever was one.

Buckman
Because you can't drink beer at REI, take your "loves hiking and kayaking"-kinda date for a pint or few at this rugged, outdoorsy brewery. Pro tip: the S'more Stout comes with a toasted marshmallow that'll make you wish you were camping.
Sign up here for our daily PDX email and be the first to get all the food/drink/fun Portland has to offer.