2014 was good year for Portland restaurants with some of our local favorites going on to earn national acclaim. But out with the old in with the new amirite!? (Especially if those ChefStable rumors about a 100 tap Oregon bar materialize...). So here's a list of 12 places that we can't wait to hit in 2015...
Recommended Video
This Taco Costs as Much as a Car
P.R.E.A.M
Hosford-Abernethy
Expected opening date: Early 2015
Sometimes they grow up so fast… less than a year after we told you about this hip hop-inspired duo bringing loud music and tasty pies to a suddenly blooming pizza scene, ChefStable has thrown their weight around and secured a permanent home in Southeast. Expect a raucous vibe and the addition of pasta.
Holdfast
Central Eastside/Industrial
Expected opening date: TBD
Another pop-up duo that's risen to local legend status, Will Preisch and Joel Stocks of the Holdfast supper club have found a new location -- bolstering our claim that the area is the hottest dining destination. Once housed in the famous KitchenCru incubator, these two plan to start serving four days a week with their signature eclectic tasting menus.
Pazzo Ristorante revamp
Downtown
Expected opening date: March 2015
With the success of Jackknife right around the corner, it's no surprise this hotel restaurant is closing for a couple of months for renovations. The owners say it will open as a luxurious bar, but details are scarce.

Moon Pizza
Powell
Expected opening date: Early 2015
Tommy Habetz, the man, the myth, the legend behind Bunk Sandwiches, is bringing classic East Coast-style pie to Portland. Think seasonal toppings (Tommy promises they'll be farmers market purchased) and in-house ice cream. Sound familiar?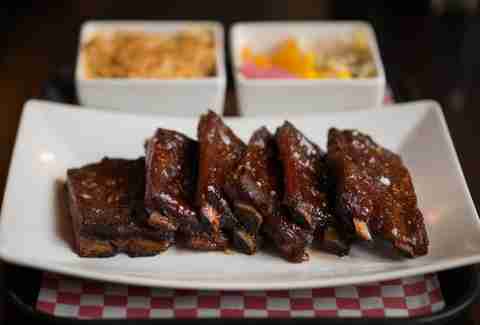 Smokehouse Tavern
Central Eastside/Industrial
Expected opening date: March 2015
One of the city's best barbecue joints is expanding to the Eastside with a bigger kitchen, a bigger dining room, and mostly importantly, brunch. The menu will be a lot of the same favorites so you won't have to worry about crossing the river to get at those ribs. BJ Smith and his fashionista girlfriend hope to be smoking meat by spring, a lofty goal we can get behind!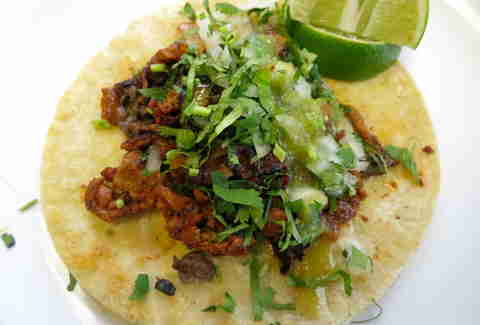 El Gallo Taqueria
Woodstock
Expected opening date: February 2015
A popular food cart goes brick-and-mortar! This headline -- all too common these days -- now applies to the sustainable taqueria Reedies can't seem to get enough of. Their new digs are just a few feet away, so you can monitor the energy efficiency as you fill up on cheap tacos and breakfast burritos.
Kukai Ramen & Izakaya
Beaverton
Expected opening date: April 2015
Just what we need, another excuse to drink in Beaverton. Come spring you'll be tempted to make the suburban trek to finally slurp the sun noodles that the big city seems to adore. The menu will be rounded out with typical izakaya fare like fried dumplings and rice bowls

Noraneko
Central Eastside/Industrial
Expected opening date: Early 2015
One of our favorite noodle spots isn't even a dedicated noodle bar, but that's about to change when Biwa's Gabe Rosen opens up his ramen-ya. The menu is going to be standard ramen with shoyu, shio, miso, and "something for the vegetarians." And don't worry! Biwa's gyoza and kara-age will also be on the menu.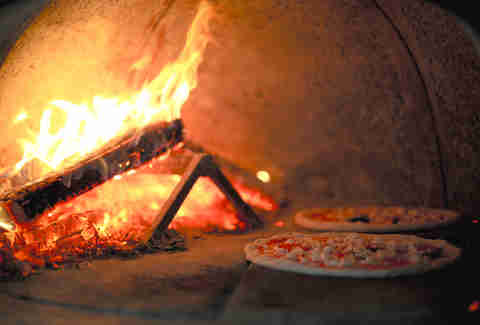 Renata
Central Eastside/Industrial
Expected opening date: TBD
All wood-fired everything plus a bit of pasta, that's the thought behind Renata. The best part? With a high profile chef from Chicago attached to this Eastside Italian project, Nostrana may finally have some competition.
Burrasca
TBD
Expected opening date: TBD
A favorite cart of many, Burrasca's owners have decided to take the plunge and move into a home of their own. Sure, they'll miss the boozy pod, but being able to offer proper wine service should help accent their handmade pastas and seasonal soups.

Clutch
Beaverton & Portland Airport
Expected opening date: Early 2015
Fine dining fish aficionado Ken Norris planned to have at least one of his locations open by the end of 2014, but we're still patiently waiting for his creative takes on sausage. Early previews have shown inspiration in the usual places such as cheesesteaks and burgers, but also more off-the-wall ideas like lobster rolls and pad Thai.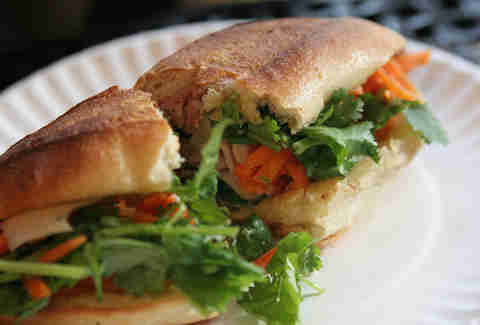 Bang Bang
Beaumont
Expected opening date: February 2015
Taking over the recently shuttered Hoda, Bang Bang aims to be a late-night Thai spot focusing on curries and snacks (and drinking!). Also look for Vietnamese-inspired sandwiches after 10pm -- one of which is taking on the cheesesteak trend with curry cheese sauce and roast pork.
Sign up here for our daily PDX email and be the first to get all the food/drink/fun Portland has to offer.