So the bad news is: it's going to be cold for the next few months. But the good news is: that means you'll have extra layers of clothing under which to hide your expanding midsection, courtesy of these seven restaurants, from newly opened deliciousness (pizza!!!), to yet-to-arrive goodness that'll get said midsection grumbling in anticipation.
Recommended Video
Wine Workouts Are Just What We Need in our Fitness Routines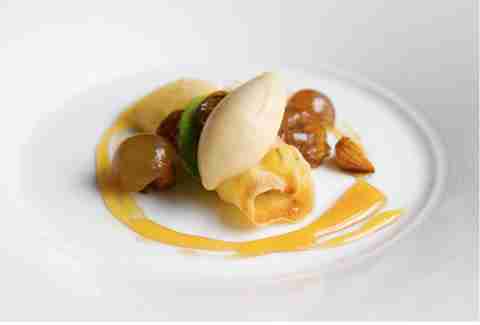 Name: Maurice
Open Now
Why You Should Care: Often overlooked in Portland, composed desserts have long been held in high regard in more high brow circles, and Chef Kristen Murray, famed behind-the-scenes pastry professional of Paley's Place, is due to open a "pastry luncheonette" this week(!!!) where she'll feature savory and sweet baked stuff during the day, then turn it into a "dessert cuisine destination" in the evening.
Name: St. Jack - Nob Hill
Opening: January 2014
Why You Should Care: Since the original location is home to a burger we've got a serious crush on, you better believe we'll be all over this sweet new one: mums the word on whether or not the Clinton original will stick around, but word on this 45-seat restaurant and separate bar is that it might open before the end of the year.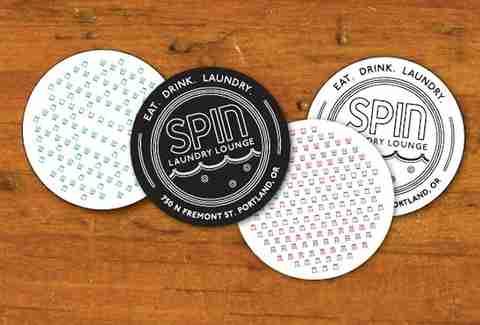 Name: Spin Laundry Lounge
Opening: Winter 2014
Why You Should Care: Doing the laundry is usually a drag, so the cats at SLL are adding the one thing that'll fix almost anything: beer. The plan is to install ultra smart machines that text you when they're done, leaving you free to sit at the bar and watch the game, and grab one of the sandwiches they promise to start serving sometime before Spring (hopefully!).
Name: Cooper's Hall
Opening: February 2014
Why You Should Care: An urban winery that will probably house more wines on tap than any other place in the country? Designed by the same cats who took that little hotel on Stark and turned it into the powerhouse combination of The Ace Hotel, Kenny & Zukes, and Stumptown? Yup, we'll see you there in February.
Name: Lardo 3 & "Unknown French Bakery"
Opening: Early 2014
Why You Should Care: Huffman strikes again! This time with Lardo's Chef Rick Gencarelli, whose sandwich shops and pasta palace are stuffing the bellies of just about everyone in Portland. Rumor has it this Lardo will be connected to a French bakery (like, really, ChefStable has imported master baker Philippe Garcia) whose job it will be to provide bread for every ChefStable outpost, and stuff you with pastry, obviously.
Name: Ned Ludd
Open Now
Why You Should Care: When Head Chef Jason French took over the six foot deep brick-lined oven in his current space, he wanted to cook everything in it but pizza. Fast forward a few years, and either he's cashing in on the craze ignited by Roman Candle's "Pizza Bianca," or maybe he's just discovered Teenage Mutant Ninja Turtles - whatever it is, count us in. Cowabunga, dude.
Name: Lang Baan
Opening: February 2014
Why You Should Care: From our other Thai cook, Earl Ninsom, the man responsible for some of Portland's best happy hours, comes another take on his usual Far East eats. This time, though, the small, 20-something seat restaurant will offer an ever-changing five-course prix fixe menu based on 200yr-old Grand Palace of Bangkok dishes unbeknownst to most Americans. (Yes, that includes you, Portland foodies.) The menu's still in its early stages, but expect lots of stinky fish dishes and ceviches of all kinds.