April showers may have brought May flowers, but those flowers are pretty much dead now. But who needs flowers when you've got wood-fired Italian masterpieces, kimchi hot dogs, and pizza that's more inspired by Wu Tang than the last Cappadonna album. These are the 12 best new restaurants that have blossomed since, well, the last time we did this. Please don't tell Cappadonna what we said and maybe we'll buy you a taco.
Recommended Video
Hooters Is Opening a New Restaurant Chain That's Hiring Guys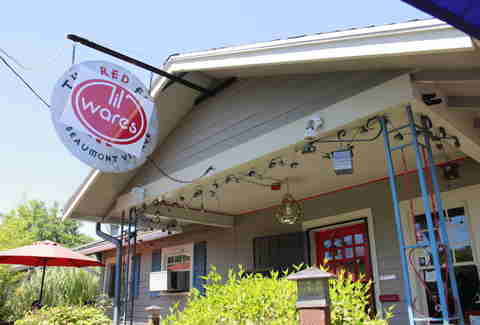 Beaumont
Smallwares chef Johanna Ware isn't known to shy away from experimenting at her flagship spot. So when she opened a temporary joint in a little house across the street with the intent of screwing around with lunch convention, it was cause for celebration. Think chilled miso soup, a sandwich version of General Tso's, and a short rib-stuffed "burrito" that fuses Mexican with Chinese and French favorites thanks to au jus. And because Ware loves a good cocktail mash-up, there are boozy slushies. The joint might just be a summer thing. Let's hope it's an endless summer.

Hosford-Abernethy
Renata opened up to much fanfare and a liiiiiiitle bit of controversy between local food organizations regarding premature proclamations of greatness. But now that this rustic Italian spot has transitioned from the year's most anticipated opening (after many delays) to the year's most buzzed-about eatery, the food can speak for itself. Oh, and it does. From wood-fired pizzas, to house-made charcuterie and pastas, to spit-roasted pork loin, this joint's more than earned its reputation as the next Ava Gene's.
Ladd's Addition
After a hugely successful series of takeovers at Ned Ludd, the dudes behind the Wu Tang-themed P.R.E.A.M. have finally opened up their own den of wood-fired pies, thumping bass, and sometimes-forced hip-hop references. But, truth is, they could call it Barry Manilow's House of Italian Pie so long as they were pumping out perfectly charred, chewy pies topped with everything from lardo to fennel sausage and fava greens. It's a triumph. Ugh. Sorry.

Alphabet District
Portland isn't exactly overflowing with great Chinese food, so when one of the city's best, Shandong, announced that it was opening Kung Pow!, it was cause for excitement. It delivers. The "pow" is felt in spice, which punches up house-made noodle dishes like pork belly soup, battered flank steak, and clay pot pork. Save room for the fish balls, too. And the cherry chicken wings. Oh, screw it. Just over-order. You'll be glad tomorrow morning.
North Tabor
Big-Ass has long been a favorite of the food cart scene, what with its gigantic gut-bombs stuffed with meat and fries, then drenched in cheese sauce just to extend the middle finger to health-conscious Portlanders a little higher. Now, it's got its own shop, which confirms long-held suspicions that these things taste even better with beer.

Pearl District
In a move designed specifically to disprove atheism, the team behind the Pearl's outstanding pizza-and-cocktail oasis Oven & Shaker up and decided to make a bar focused on ham and cocktails. Lots of ham. From all over the world. And cocktails to pair with it. Oh, and there's a burger made with pork and cheese. Because Hamlet was conceived in a glorious dream. And that dream has dry-cured into reality.
Cully
After a (far too long) hiatus following a fire, one of Portland's best food trucks was resurrected last year. And now, it's multiplied. Located on NE 42nd between NEPO 42 and Pollo Norte, KJG's spreading the love of its incredible Korean BBQ even further, with the knockout Bibim Box -- rice, fried egg, and bulgogi FTW -- which is every bit the hangover buster the menu promises, and the kimchi- and mango-topped hot dog that remains one of the city's best food cart creations.

Downtown
Fact: when you're looking for a great bar, head to the one bartenders frequent. Shift Drinks takes that concept up a notch by establishing itself specifically as a place where service-industry folks can commingle in a cavernous room over great drinks, poured tableside with a focus on bartender-favorite ingredients. Case in point: the Greenseer, featuring cherry, two kinds of whiskey, fernet, and zero nonsense. This is your favorite bartender's new favorite bar. And you should always trust your bartender.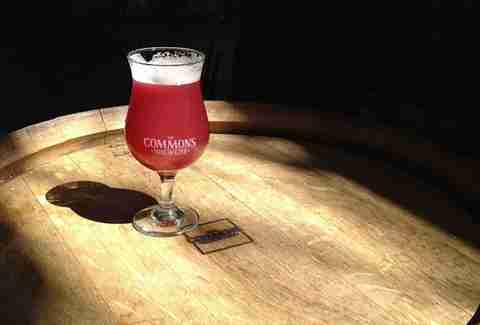 Buckman
One of Portland's best breweries throws another notch in the Buckman-area brewing belt with the debut of its new tasting room, finally allowing us a chance to get the goods straight from the source, minus the awkward conversation about cellaring you have every time you get one at the bottle shop. The place is pretty sparse. Hell, it's a warehouse. But as long as it's serving the Farmhouse Ale, ambiance isn't even in our thoughts.
Lents
Finally, a great retort to California transplants who complain about Portland's lack of "great" Latin food that isn't "blow it out your ass, bruh." The Mercado's a wonderland, a gigantic one-stop shopping experience with some of Portland's best South-of-the-border fare, from Colombian fried rice to Cubans, pupusas, Oaxacan street food, and the city's best handcrafted chorizo. So, to borrow Portland's most cliché comeback, go ahead and head back to the Mission, dude. We'll just head down the street and graze.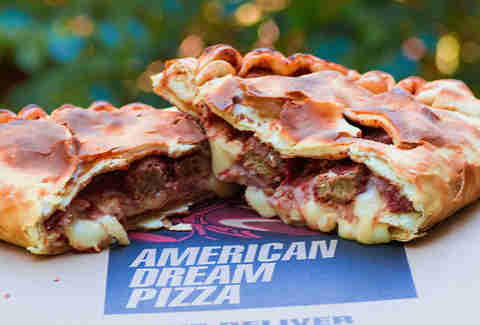 Sellwood
One of Portland's most underappreciated pizza places, American Dream expands its orbit to Sellwood with a quaint little shop offering up its trademark thin-and-loaded square-cut pies, calzones the size of a regulation football (pre-deflation), and a lineup of craft beer and cider. Sellwood needed great pizza. It got it.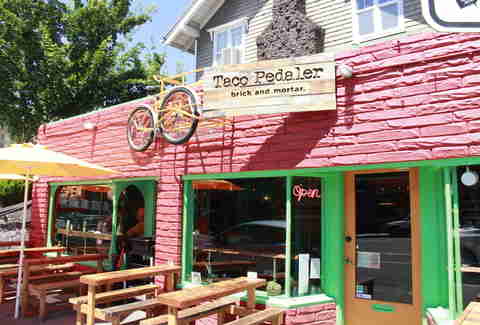 Irvington
Sure, the name "taco pedaler" is kind of a lie now that the business has transitioned from shilling tacos on bikes to a brick-and-mortar, but really who cares? The $2.50 tacos are still incredible. Fried and stuffed dillas are like souped-up empanadas. And the Pedaler now offers up a great margarita. So maybe it's safer that she's not on a bike anymore.
Sign up here for our daily PDX email and be the first to get all the food/drink/fun Portland has to offer.
Andy Kryza is a senior editor at Thrillist who has been eating that calzone for the past three days... with no end in sight. Follow him to a personal trainer: @apkryza.