Now that it's 2014, it's time to take a moment to mourn the sweet bars and restaurants that dropped the ball last year... so much so they had to close, starting with the wonderfully ridiculous Old Spaghetti Factory, with its rail car in the dining room, and... wait! Really? That place is still open?! Well, here're some actually closed places and the things we loved about them.
Recommended Video
Would You Ever Think to Put Truffles on Pancakes?
St. Cupcake, Downtown
2005 - 2013
Despite the success of her quaint new candy shop, or perhaps because of it, pastry wizard Jami Curl closed both of her supremely popular cupcake shops. The larger one downtown is being turned into another candy shop while the other... well, who knows? And as much as we'll miss her delicious cakes, we're not that sad. We've always preferred cakes that were bigger than two bites.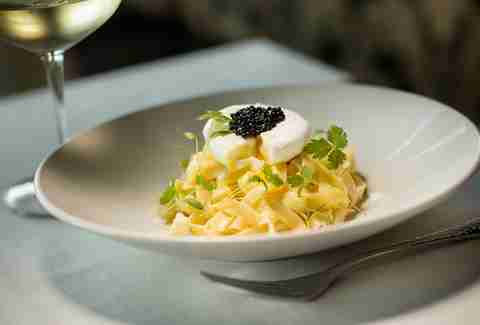 Metrovino, The Pearl
2009 - 2013
We'll miss telling people we totally ate here wayyy before it was lauded as The Pearl's best eatery, mostly thanks to husband and wife chef combo Gabby and Greg Denton who left to open Ox (a favorite around these parts, if you didn't know), leaving this place to struggle til the end in its suddenly difficult location, tucked away amongst those garish condominiums. 
Record Room, North Portland
2010 - 2013
We'll miss wishing we had a record player every time we stopped by this vinyl shop/boozer for a beer... but it's totally not our fault they closed, it's the investors who backed out during their remodel.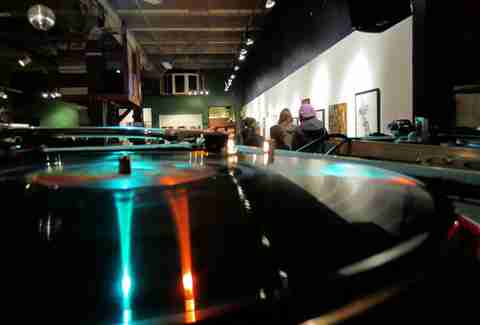 Backspace, Oldtown
2003 - 2013
We'll miss dancing in this boisterous bar/gallery that was decked out like a geeky Internet cafe with a photo booth, pinball machines, a treehouse, and... wait! It was a geeky Internet cafe that whole time?!

Ping, Chinatown
2010 - 2013
We'll miss slurping spicy noodles at a bar that was never quite as crowded as it should've been, thanks to the glut of low-cost Asian eateries nearby.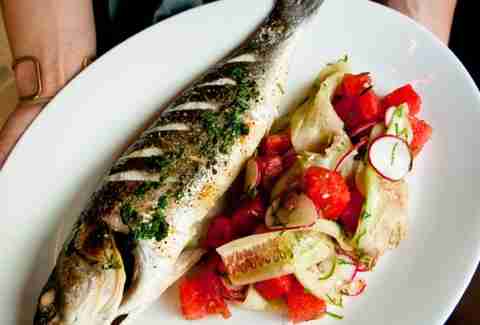 Riffle NW, The Pearl
2012 - 2013
In another tragic Pearl closing, the sustainable seafood joint that set this city on its course to overthrow the McCormick & Schmick Fish juggernauts closed its doors. We'll miss your cute, almost always empty restaurant, but your memory lives on in the multitude of great seafood restaurants that have opened in your wake.
Matchbox Lounge, Division
2010 - 2013
A casualty of the fast growing Division Street, Matchbox Lounge was one of the best spots for late-night burgers and killer happy hours, and we'll miss all the times we went there... cough... 'cause Pok Pok was full.
Fratelli, The Pearl
1998 - 2013
What we'll miss most? That time our parents took us there for dinner just after Y2K didn't force us to eat canned food for the rest of our lives.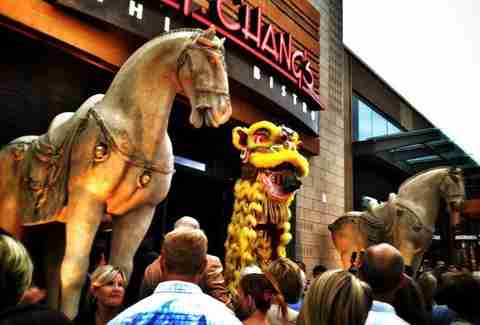 P.F. Chang's China Bistro, The Pearl
2008 - 2013
Okay, honestly we're not gonna miss much about this place other than those awesome fake stone horse statues outside. Was really hoping those would pop up on Craigslist...
Honey Pot Bakery, Mississippi
2012 - 2013
We'll miss friends telling us how awesome their meat pies are, and will literally miss the chance to ever try 'em for ourselves. 
Gilt Club, Old Town
2005 - 2014 (barely)
The Portlandia curse? Colin's final resting place? Those jokes too easy? Frankly we're surprised it stayed open this long: a restaurant can't survive (for more than a decade, apparently) on great happy hours alone.