Set up like a Midwest diner -- complete with antique figurines and comfy booths right outta the Dust Bowl -- Foster-Powell's Lily Day Cafe is firing out breakfast & lunch cocktails alongside the most comforting comfort food this side of your grandma's kitchen, except here, no one will ask you why you haven't yet settled down and married that nice girl

It's owned and operated by the sisters behind legendary Clinton St. dive Dots, and antiques are everywhere, including at the bar, where bottles are stored in a vintage cabinet.

Speaking of bottles, Lily really wants you to day-drink, and will hook you up with cocktails like this ginny Grape Fizz, a Spirited Coffee w/ House Spirits coffee liqueur, and The Salty Chihuahua, filled with the now unemployed Taco Bell mascot tequila & grapefruit.

These handmade rolls are stuffed with sun-dried tomatoes, cream cheese, and the hottest Italian sausage this side of Kitty & Stud's. Also ultra-fresh are breakfast sandwiches made with baked eggs and packed w/ toppings like bacon, goat cheese, and zucchini.

Lunch includes this roasted pork sandwich w/ housemade hot sauce & horseradish slaw, the salami-packed Italian Grilled Cheese, and the Ham Hoagie, crammed into a ciabatta roll.

The smell of fresh-baked desserts lingers, so good luck resisting goods like these coconut cakes, gigantic cookies, and other sugar bombs that're almost as sweet as that nice girl you used to bring around. What ever happened to her? You should really settle down.
Recommended Video
This Deli Is Making Vegan Takes on NYC Classics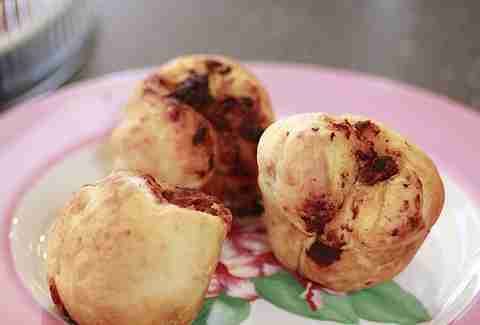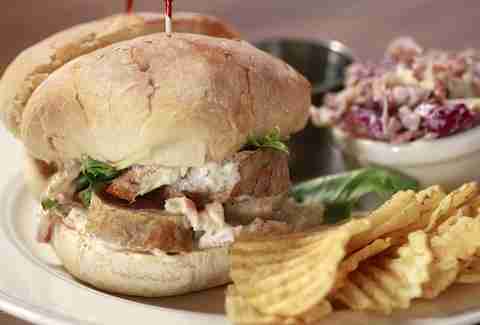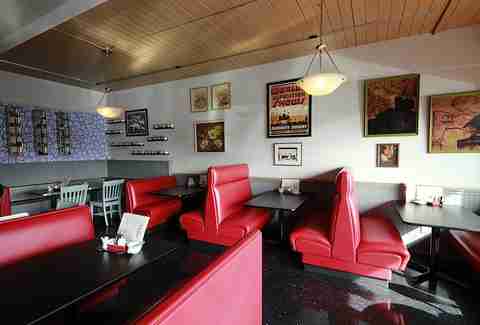 Previous Venue
Next Venue
Venue Description
1. Lily Day Cafe
3524 SE 52nd Ave, Portland, OR
Owned and operated by the sisters behind legendary Clinton St. dive Dots, the Lily Day Cafe is set up like a Midwest diner but without the Midwest attachment to etiquette -- let's just say there's strong encouragement to day-drink. Cocktails like the Grape Fizz and Salty Chihuahua are served with both breakfast & lunch, and the food offerings include roasted pork sandwiches, Italian grilled cheeses, handmade rolls, and a selection of desserts.